2024 Kia Seltos to Receive Significant Mid-Cycle Update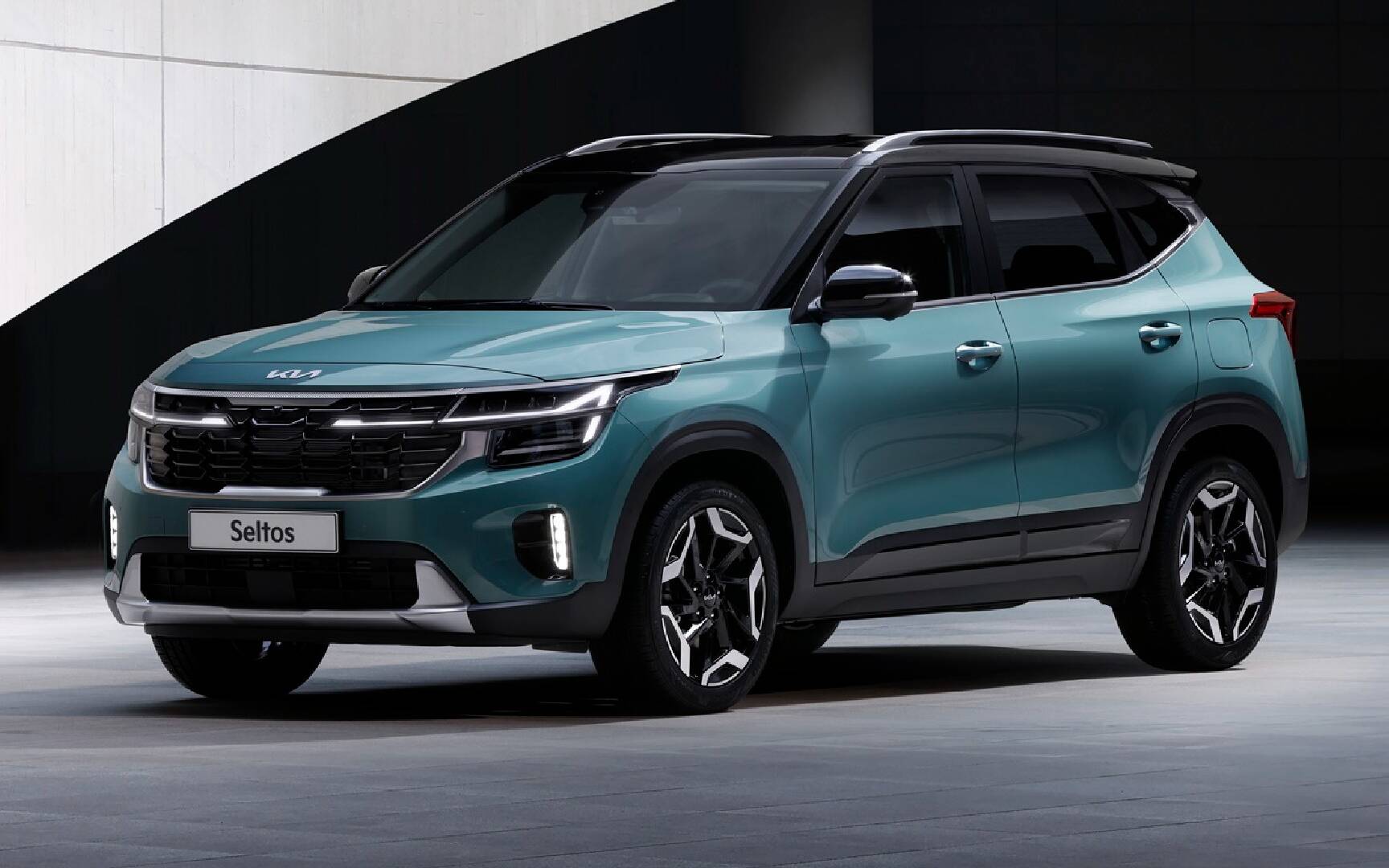 Originally introduced in North America two years ago, the Kia Seltos returns with no major changes for 2023. There are some minor equipment revisions, and the base price is up by $100, but that's it.
However, things will be different for 2024 as the small crossover from South Korea will receive a significant mid-cycle update. The first pictures released today show what's coming.
For starters, the front end looks more attractive, with a redesigned grille that incorporates an extension of the new LED daytime running lights. Below, the opening in the front bumper has been revised along with the silver-finish trim piece that simulates a skid plate.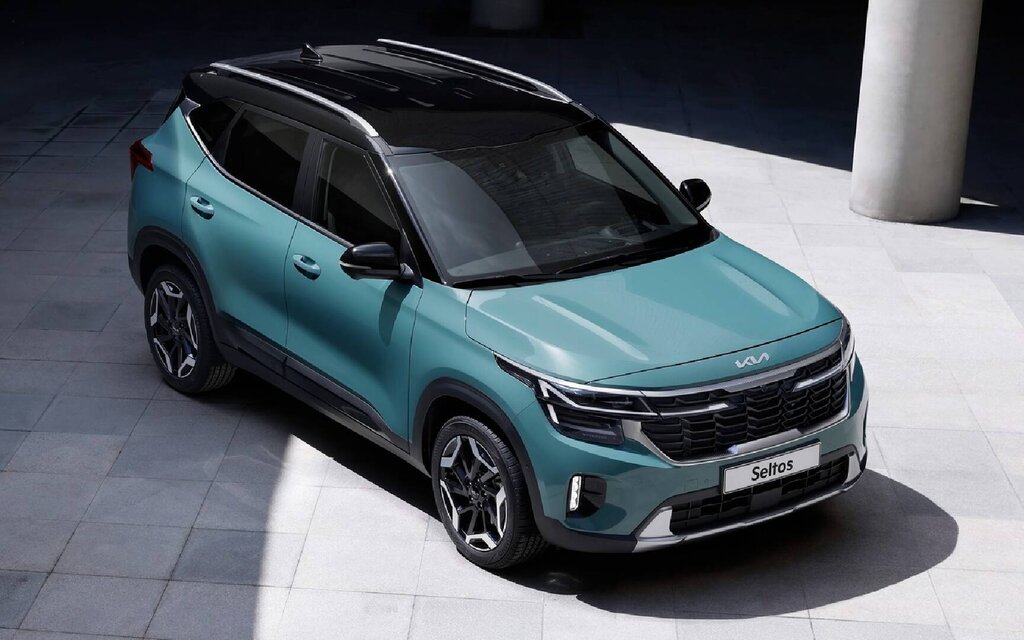 On the sides, you won't be surprised to find new-look alloy wheels, while in the rear, the redesigned liftgate features a light bar connecting the taillights instead of the current metal trim. This gives the Seltos more flair and emphasizes its wide stance.
The rear bumper has also been reworked for a more muscular and more rugged look, especially with the more prominent skid plate.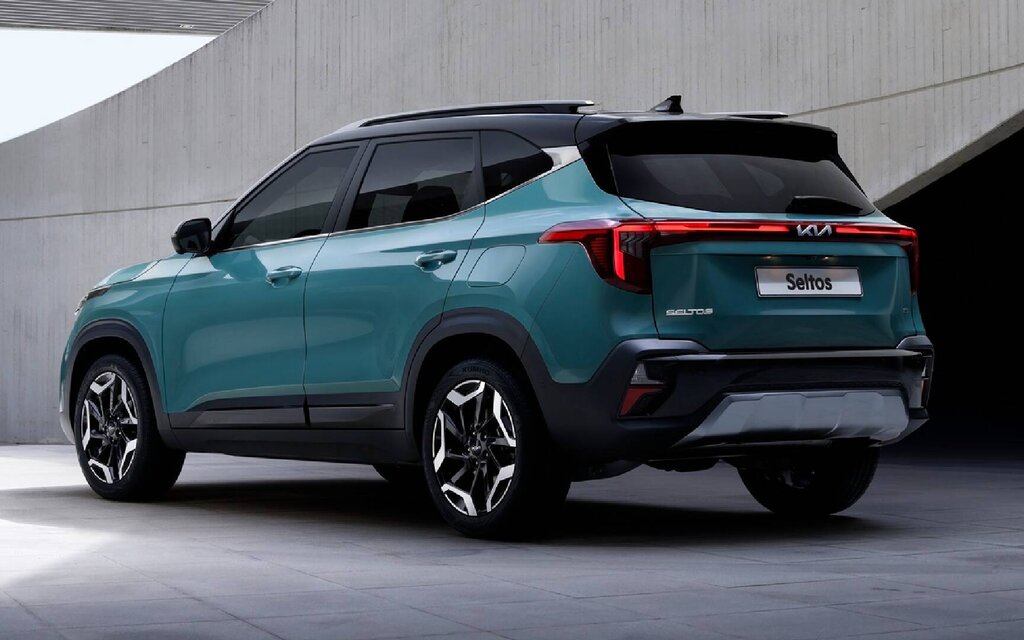 The two images of the interior reveal what's arguably the most notable change to the 2024 Kia Seltos. The redesigned dashboard features a pair of 10.25-inch displays mounted side-by-side to form a single digital interface, similar to the layout in Kia's latest models from the EV6 crossover to the brand new 2023 Sportage and refreshed 2023 Telluride.
Shortcut buttons and volume/tune knobs have been relocated under the revised HVAC control area. On the centre console, the conventional shifter is replaced by a rotary selector. Ambient lighting is also part of the mix.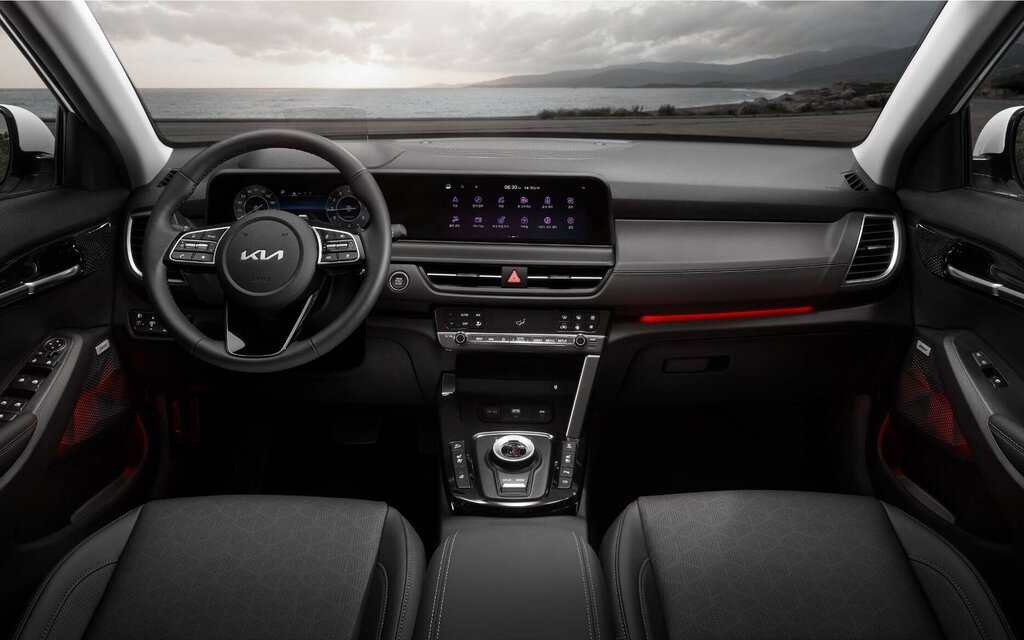 More details about the 2024 Kia Seltos will be provided in mid-July following its global premiere at the Busan Motor Show in South Korea. Sales in its domestic market will start later this year and in North America next spring. We're curious to see if those rumours about a hybrid variant turn out to be true.
Watch: 2023 Kia Sportage X-Line First Drive
Share on Facebook