All-New Hyundai
IONIQ 6

Debuts With Stunning Looks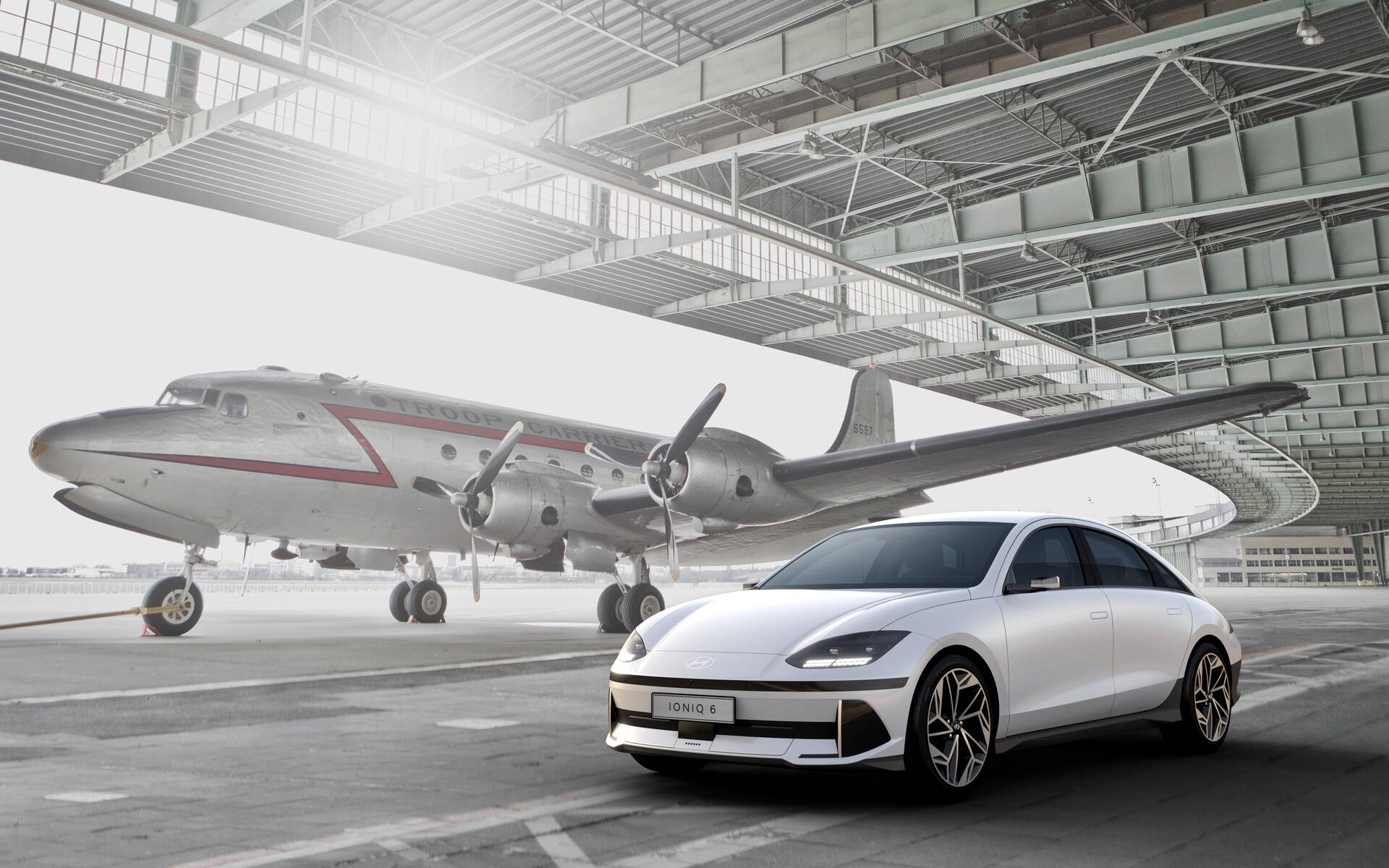 Fresh off of winning the 2022 World Car of the Year award with the IONIQ 5 crossover, Hyundai is continuing its EV offensive with the debut of the new IONIQ 6.
The first official pictures of the sleek four-door coupe—definitely a far cry from conventional sedans—were revealed on Tuesday by the Korean automaker.
Aerodynamics First
A stark contrast with the angular lines of the IONIQ 5, the new IONIQ 6 is all about curves and smooth surfaces. There are some similarities between the two models, of course, like the so-called Parametric Pixel LED headlights and taillights or the flush-mounted door handles.
In order to improve performance and range, Hyundai designers spent a whole lot of time on aerodynamics, bringing the drag coefficient down to just 0.21. Only the Mercedes-Benz EQS does better at 0.20. The IONIQ 5, meanwhile, boasts a coefficient of 0.288.
The IONIQ 6 is assisted by its low nose, active air flaps at the front, wheel gap reducers and an elliptical wing-inspired spoiler with winglet, not to mention a full underbody cover and optimized deflectors. Slim digital side mirrors are optional, though probably not here in North America.
Inside, the layout is familiar, sharing many elements with other products from Hyundai. Chief among them are the two 12-inch displays mounted side-by-side. The completely flat floor and long wheelbase give the interior an expansive feeling, while sustainable materials and colours emphasize the IONIQ 6's Ethical Uniqueness theme.
Specs to be Announced Later
Sadly, this first look at the stunning IONIQ 6 is missing critical information such as power and range. And of course, it's way too early to talk about pricing. Hyundai promises to share the full specifications during the world premiere that will take place in July.
What we know for now is that the IONIQ 6 is built on the same platform as the IONIQ 5, Kia EV6 and Genesis GV60. Don't be surprised if it uses the same 77.4kWh battery, too. It's safe to assume the base models will come with a single motor and rear-wheel drive, while others will feature dual motors and all-wheel drive.
The Hyundai IONIQ 6 is slated to launch in Canada sometime next year, likely as a 2024 model. Keep following The Car Guide as we'll have much more details and picture soon.
Watch: Hyundai IONIQ 5 Crossover Has Arrived
Share on Facebook