Watch: McMurtry's Fan Car Sets New Hillclimb Record at Goodwood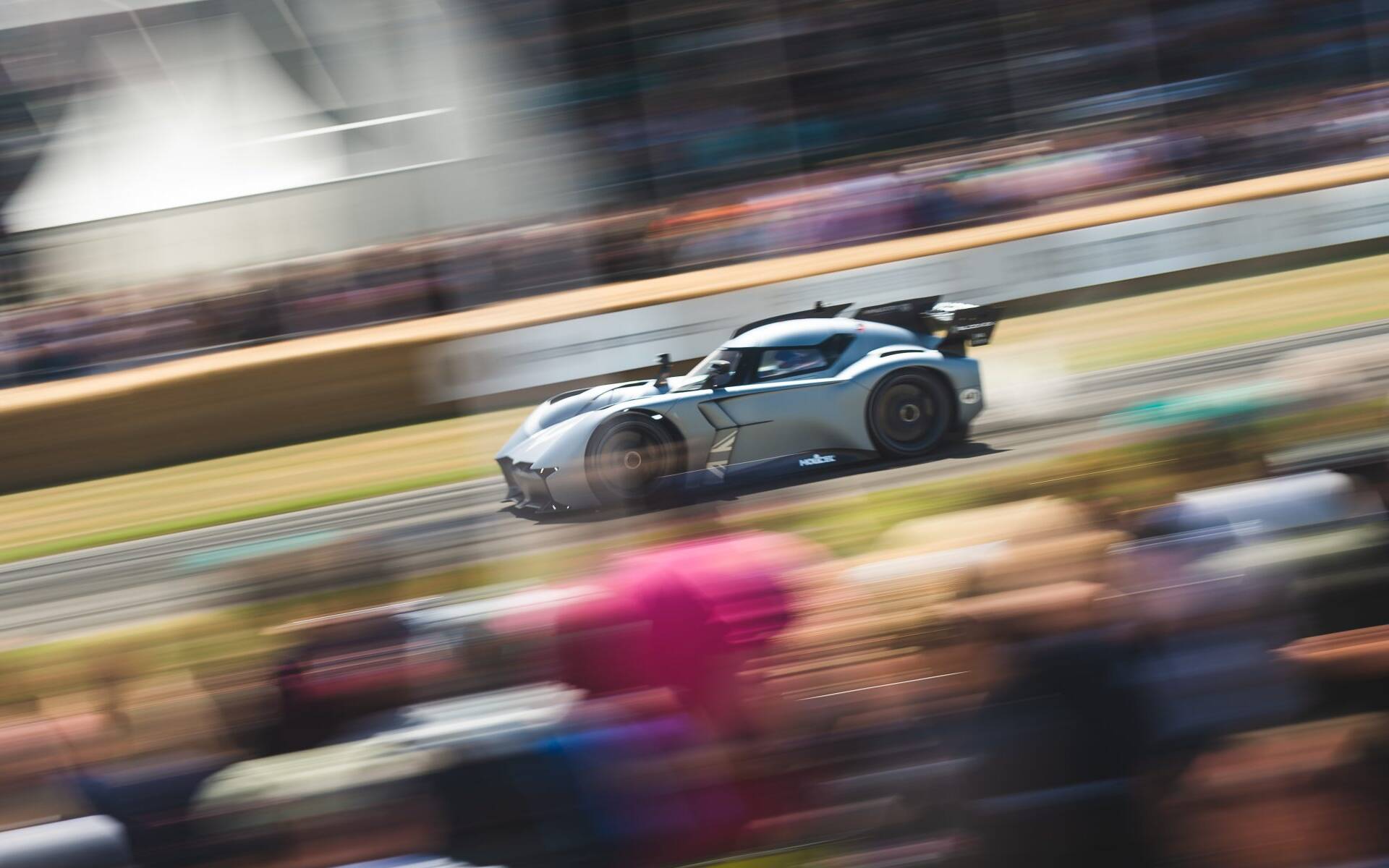 McMurtry Automotive is probably not a name you have heard before, but you will now.
This high-performance electric car maker based in the U.K. has just made motorsport history by setting a new all-time hillclimb record at the Goodwood Festival of Speed. Incredibly, it won the event in its competition debut. 
With former F1 driver Max Chilton behind the wheel, the amazing McMurtry Spéirling completed the 1.16-mile (1.87km) course in a blistering 39.08 seconds, beating the previous official record of 41.6 seconds set by Nick Heidfeld in a McLaren MP4/13 F1.
Most of the 150,000+ spectators on hand were understandably stunned by the jaw-dropping feat, which is captured in the following video:
Beyond its Batmobile looks, the Spéirling's unique nature comes from a fan-powered downforce system that sucks air from under the car, similar to the Brabham BT46B that won the 1978 Swedish Grand Prix and was later deemed illegal by the FIA. (Its creator, Gordon Murray, has done it again with the new T.50—check it out).
The Spéirling, believe it or not, is able to generate 2,000 kg of instant downforce-on-demand—more than double its own weight—and achieve 0-100km/h sprints in less than 1.5 seconds. Its top speed of 240 km/h is capped due to hillclimb gearbox selection.
"With this outright record-breaking performance, I hope this goes someway to show the world why small cars are the future," said Thomas Yates, managing director at McMurtry Automotive.
Of course, fan-equipped supercars are an entirely different species, but we know exactly what he meant.
Share on Facebook