22 of These VW Beetle Restomods Will Sell for $780,000 Apiece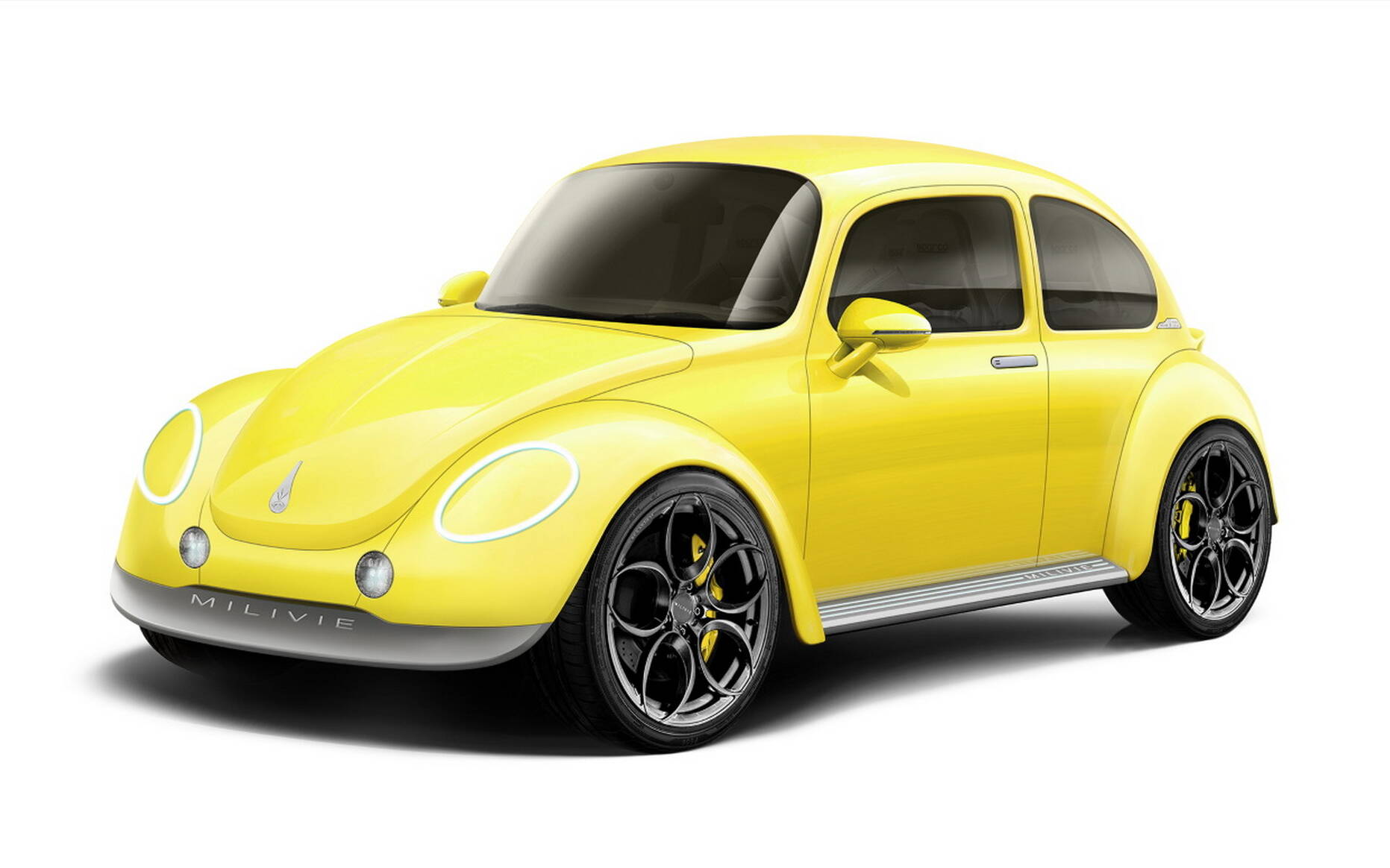 The Volkswagen Beetle retired for the second time about three years ago and many fans would love to see it make a comeback, possibly as an EV. How does an ID. Beetle sound to you?
In the meantime, a German tuner by the name of Milivié has revealed sketches and plans to reinvent the Beetle using a totally unique and forward-thinking formula. Only 22 copies will be built as a nod to the 22 million units of the original Beetle that were sold.
The base price for each one has been set at 570,000 euros, or nearly $780,000 CAD. If you think there's one too many zeroes in those numbers, we can assure you it's not a typo.
As far as restomods go, this one ranks among the most thorough. In the end, only the metal monocoque section of the body and the floorboards remain unchanged. Styling is completely revised, including some Porsche-inspired elements for a sportier look, yet it manages to stay true to the iconic people's car.
When it comes to the engine, Milivié uses a 2.3-litre flat-four that is based on the original block, paired with two Weber carburetors and upgraded with a fully electric ignition system. Output is not specified yet, but we know that the engine exhales through a custom stainless steel exhaust system with titanium or black chrome tips. The transmission is a four-speed automatic sourced from a Porsche 911 Carrera 2 but tricked to incorporate Comfort and Sport shift modes along with paddle shifters on the steering wheel.
Other technical changes include a new, fully independent double-wishbone suspension at both ends, complete with twin-tube dampers and "V3 Competition 2A" springs. Handling promises to be sharp and fun. Meanwhile, the 19-inch wheels feature a phone dial design in Alfa Romeo fashion and are slowed down by performance brakes with six-piston calipers up front and four-piston calipers in the rear. 
Moving inside, you won't recognize the old Beetle, that's for sure. The images posted by Milivié show a concept-like interior with nothing but touch controls and a pair of 12.3-inch displays on the dashboard. Ambient lighting is included, too, and it looks super cool.
Another thing that's important to mention is that the 22 customers will get to customize the exterior and interior from a wide selection of colours, uphosltery and options. If you're interested, Milivié is already taking reservations.
Share on Facebook