Ford Bronco Probed in the U.S. for "Catastrophic Engine Failure"
Despite the huge demand it's generating, things could go a lot more smoothly for the new Ford Bronco. Production delays, design flaws (particularly where the roof is concerned) and various mechanical and electronic issues have a number of reservation holders and owners complaining.
In the U.S., the National Highway Traffic Safety Administration (NHTSA) is now looking into reports of "catastrophic engine failure" after receiving three different petitions requesting an investigation.
These petitions allege some Broncos equipped with the 2.7-litre EcoBoost V6 have a faulty valvetrain system that can cause a sudden loss of power at highway speeds. It appears the engine is impossible to restart when that happens.
At this point the NHTSA is neither confirming the V6 has a problem nor requiring Ford to announce a recall. However, that could change based on the result of the investigation.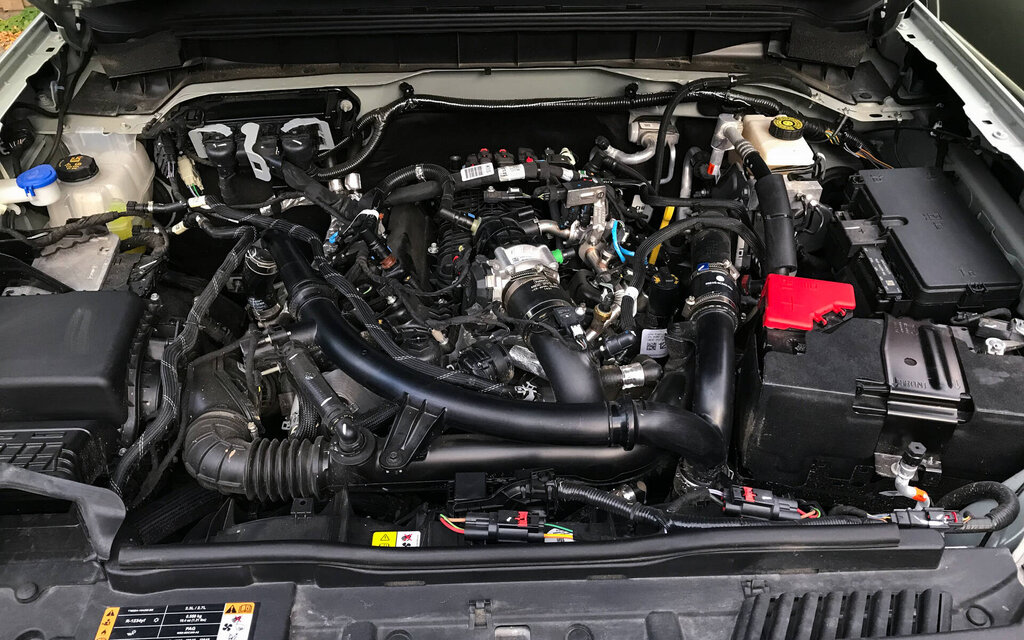 As Autoblog discovered, some 50 members of the Bronco6G enthusiast forum have experienced the situation described above, leading to damage to the cylinders and head. Ford is aware of the issue and has replaced the engine on many of the affected Broncos.
The automaker has a 5-year/100,000-km powertrain warranty, fortunately, but we certainly wouldn't want to trade places with those unlucky owners.
The Bronco's 2.7-litre EcoBoost V6 generates up to 330 hp and 415 lb-ft. of torque with premium gas or 315 hp and 410 lb-ft. with regular gas. The same engine—with different specifications—can be found in select Ford F-150 and Edge models. The most common issues include oil pan leaks and bad spark plugs and ignition coils.
Share on Facebook