2023 Toyota
Corolla Cross

Hybrid Brings Extra Efficiency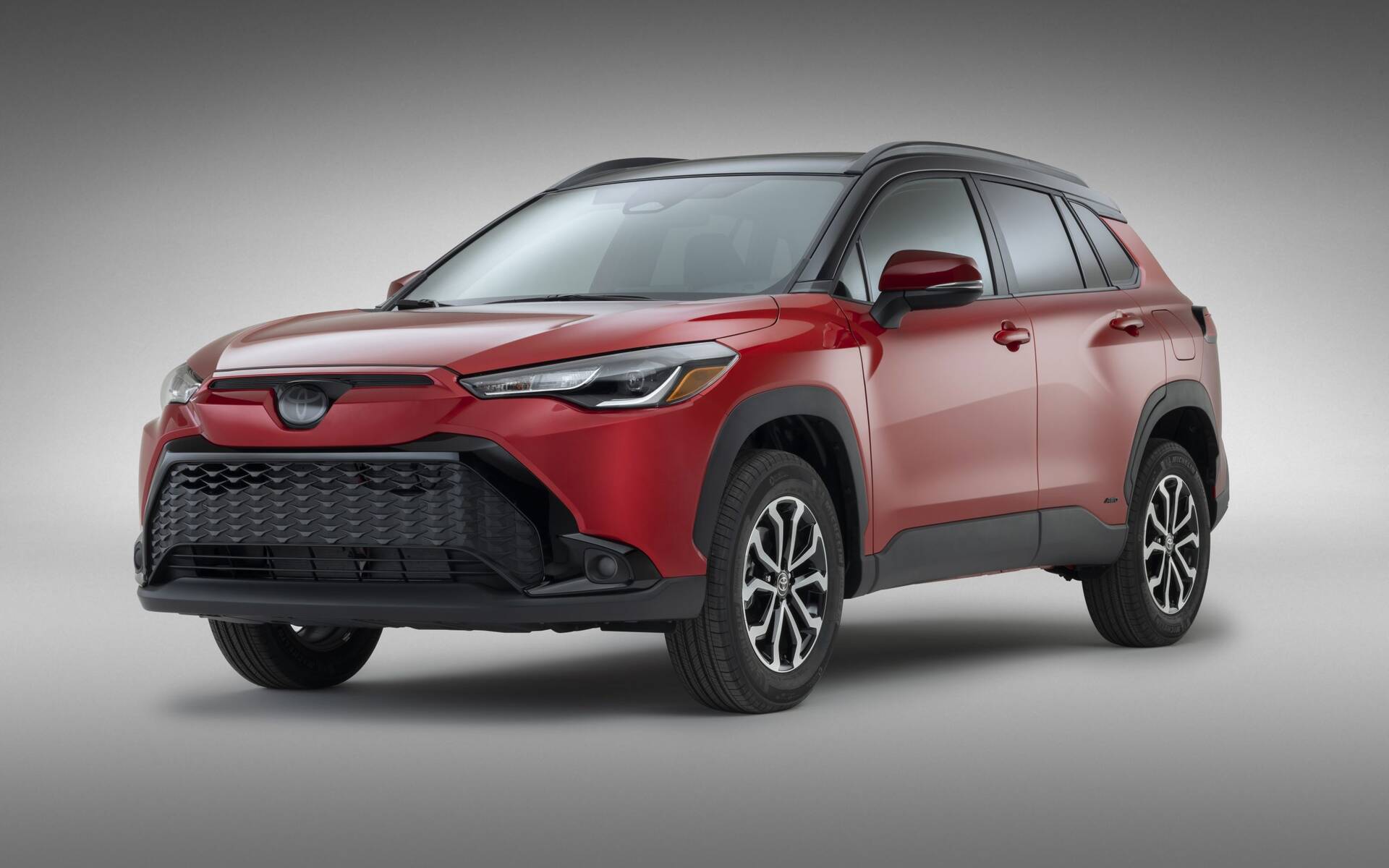 True to its word, Toyota is adding a hybrid variant of the Corolla Cross for the 2023 model year.
The new Toyota Corolla Cross Hybrid will hit the market later this year, offering more power and better fuel economy than its gasoline sibling.  
The vehicle is estimated by the manufacturer at 6.4 L/100 km. Natural Resources Canada has yet to post its official rating, but the number should be similar. For the record, the non-hybrid 2022 Corolla Cross achieves a combined 7.3 L/100 km in FWD configuration and 7.8 L/100 km with AWD.
In terms of performance, output is increased to 194 horsepower, allowing the Corolla Cross Hybrid to sprint from 0-100 km/h in 8.2 seconds – slightly quicker than the 169-horsepower gas variant. Engine displacement and battery capacity are not specified at this time, however.
Distinctive Looks and Features
The 2023 Toyota Corolla Cross Hybrid stands out with a revised front grille that features black trim around the Toyota logo, plus a "Hybrid" badge in the rear. Overall, it looks pretty much the same as the regular Corolla Cross.
Inside, look for a new multimedia system with an intelligent voice-activated assistant, over-the-air updates, dual Bluetooth connectivity and wireless Android Auto and Apple CarPlay. Toyota Safety Sense 3.0 comes standard, too.
The lineup includes two new grades: SE and XSE. The former boasts 17-inch alloy wheels, an eight-inch touchscreen and LED lighting at both ends, while the latter gets 18-inch wheels, premium headlights, Softex-trimmed seats and more. All models feature AWD.
Pricing for the 2023 Toyota Corolla Cross Hybrid will be announced later. The 2022 model starts at $27,279 including freight and PDI.
Other Toyota vehicles available with hybrid technology include the Camry, Corolla, Highlander, Prius, RAV4, Sienna, Tundra and Venza.
Share on Facebook