2023 Polestar 2 Pricing Goes Up Along With Range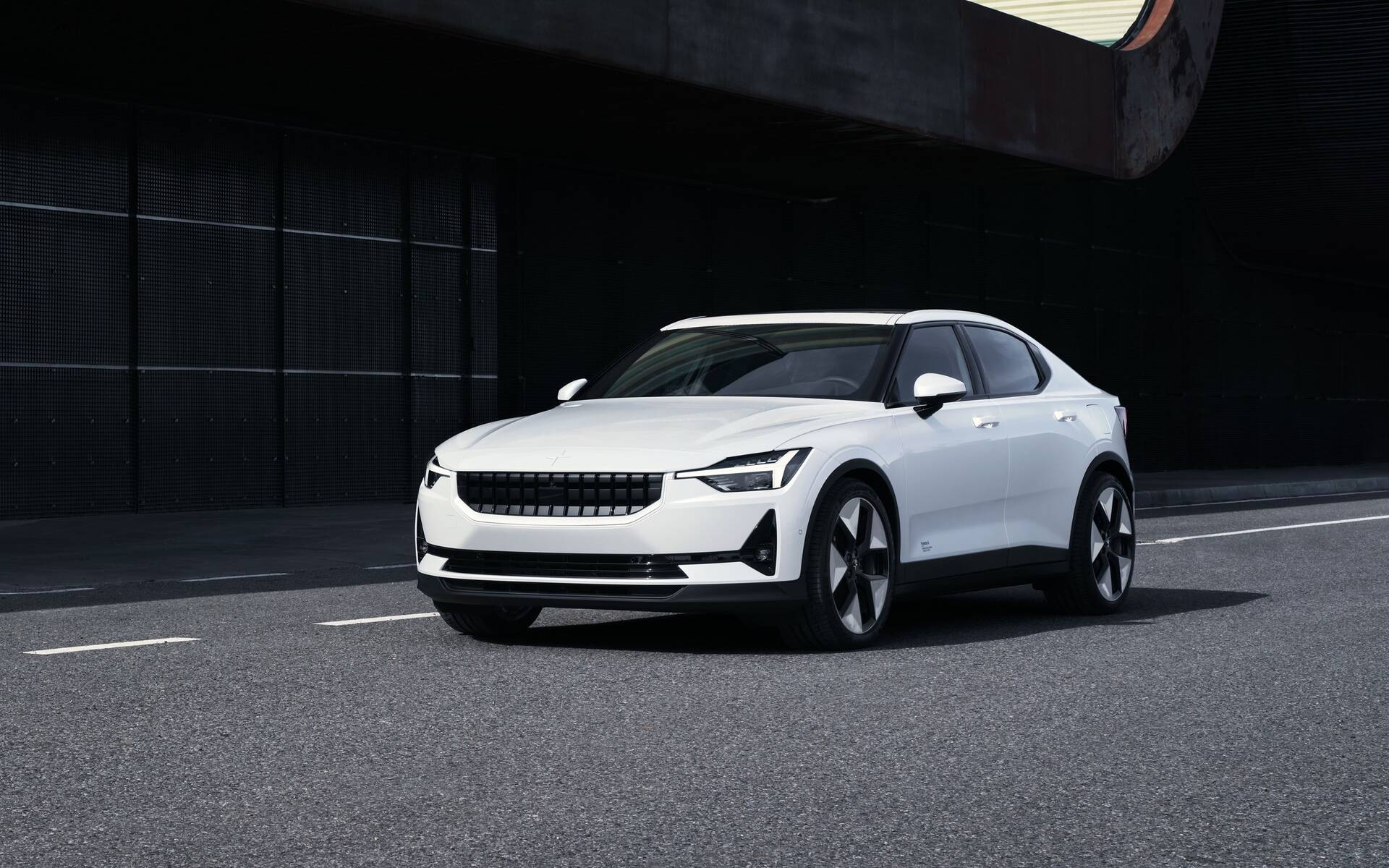 Polestar is playing yo-yo when it comes to pricing. Following big cuts for 2022, the Polestar 2 sedan is all of a sudden more expensive as a 2023 model, deliveries of which will start this fall.
The base 231-horsepower, single-motor RWD variant is up from $49,900 to $53,950, while the 408-horsepower, dual-motor AWD variant jumps from $56,900 to $58,950.
The good news is that both qualify for the $5,000 federal EV rebate (remember, the government recently expanded the list of eligible models), as well as numerous provincial and territorial incentives, such as $8,000 in Quebec and $3,000 in British Columbia.
Beyond revised pricing, the 2023 Polestar 2 boasts slightly better range. While the official ratings in Canada have yet to be announced, the company is claiming an increase of about 17 kilometres for the dual-motor variant based on EPA test cycles in the U.S., which would bring it to 418 kilometres. There's no mention about the single-motor unit's range, however.
The Polestar 2 gets an upgraded mechanical heat up (part of the $5,700 Plus Pack) that is designed to now deliver range improvements in a wider range of temperatures, from -7 degrees Celsius to 25 degrees Celsius. A future over-the-air update will upgrade existing Polestar 2 cars equipped with the heat pump, free of charge.
Other changes for 2023 include two new exterior colours ("Space" metallic black and a "Jupiter" metallic shade) along with new designs for the standard 19-inch and optional 20-inch wheels.
Inside, a new ventilated Nappa leather option is available in a light grey "Zinc" colour, paired with new Light Ash wood trim. Polestar is quick to point out that the leather is sourced from a new supplier, Bridge of Weir, which is known for their sustainability and animal welfare credentials.
One last thing: the Performance Pack ($6,750) available with the dual-motor Polestar 2 includes a software upgrade that adds 68 horsepower and 15 lb-ft. of torque to the car. Luckily, the software will also be available to purchase as a separate option—for both existing and future dual-motor cars, with and without the Performance Pack. 
By the way, around 100 over-the-air updates have already been sent to the Polestar 2 since its launch, delivering upgrades such as increased range, satellite radio, an eco climate setting and charging improvements.
Share on Facebook