2023 Toyota
GR Supra

's Many Upgrades Topped by Manual Gearbox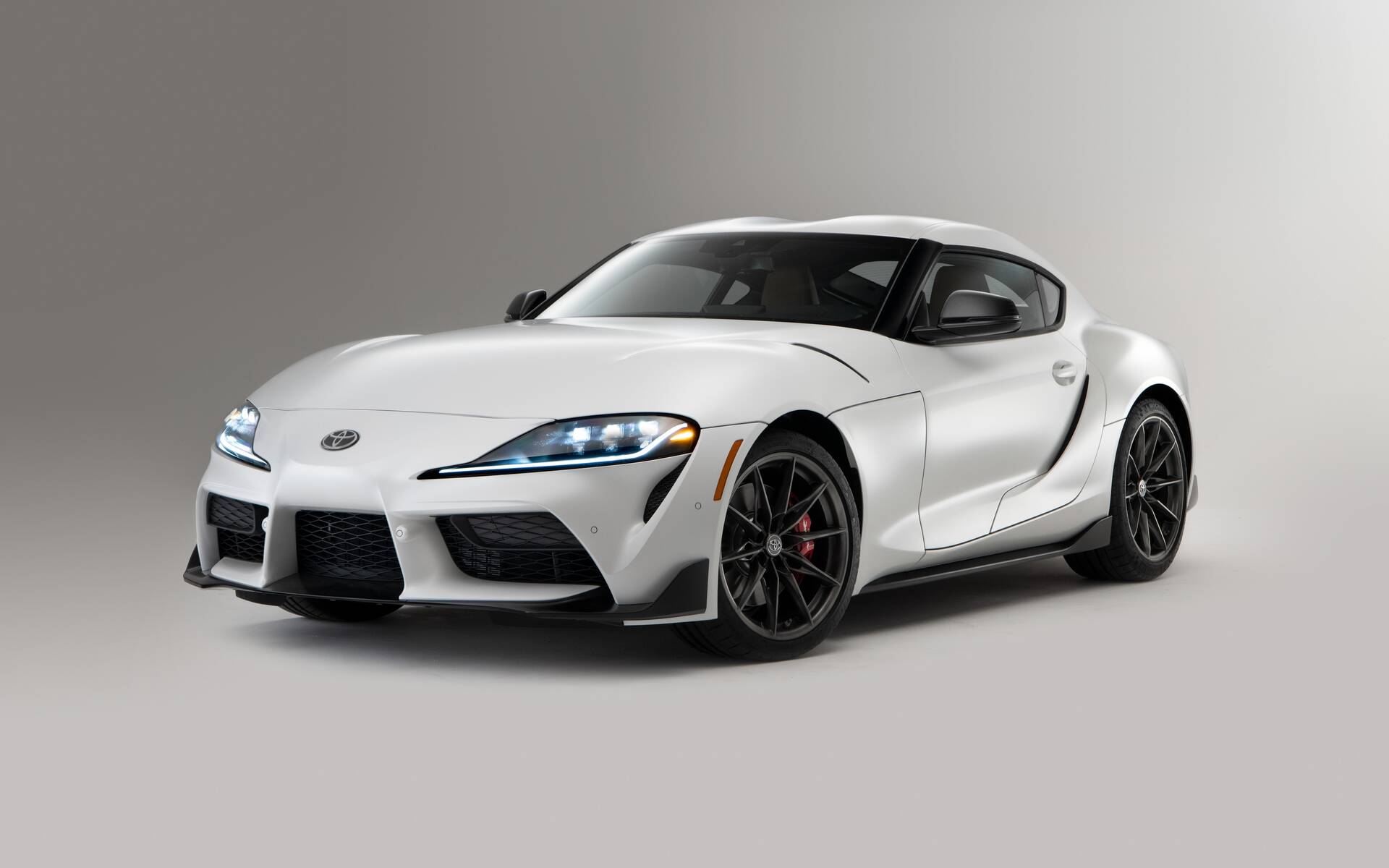 Toyota Canada is now giving us the juicy details about the GR Supra for the 2023 model year. As previously reported, the biggest news is a manual gearbox option, something fans have been waiting for since the return of the Supra about three years ago.
The first units will arrive in dealerships in the second half of 2022 and pricing will be announced in the summer. Let's take a closer look.
No Ordinary Manual
Since the GR 86 and the hot new 2023 GR Corolla are both available with a manual transmission, not to mention the next-gen 2023 Nissan Z that will become its most direct rival, the GR Supra had to follow suit at some point. The six-speed unit picked by Toyota has been specifically tuned to match the power and torque characteristics of its turbocharged 3.0-litre inline six-cylinder engine (382 hp, 369 lb-ft.). Incidentally, the base 2.0 model featuring a turbocharged four-cylinder engine (255 hp, 295 lb-ft.) will not offer the manual gearbox.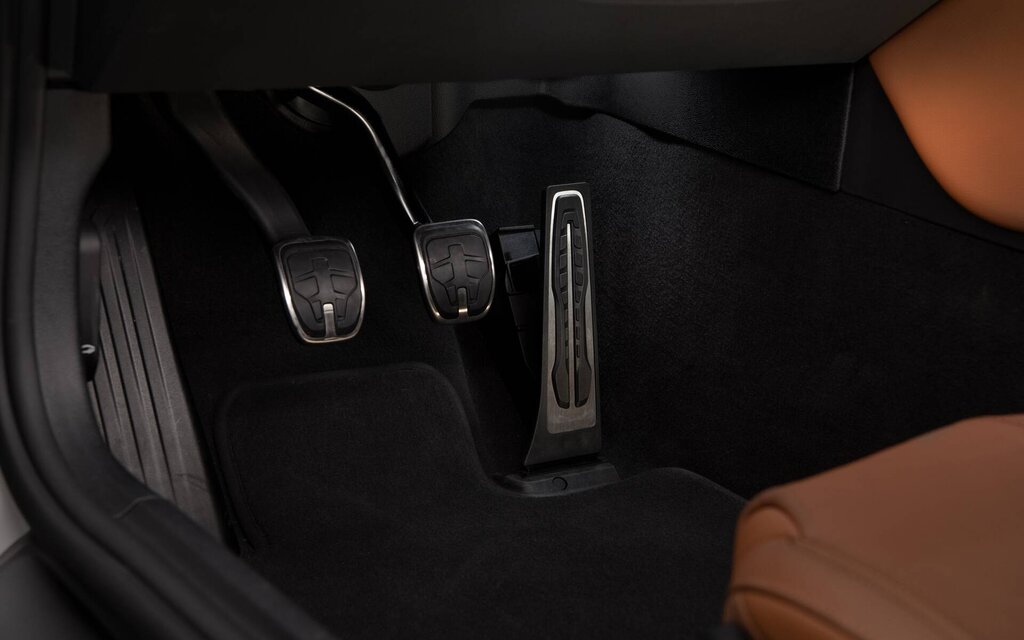 Toyota engineers modified an existing transmission housing, driveshaft and gear set and removed elements that were not required, such as the acoustic package, which reduced weight. At the heart of the transmission is a newly engineered large diameter clutch with a larger friction area and a reinforced diaphragm spring.
Similar to the Corolla, Toyota calls it an "Intelligent Manual Transmission" (iMT) because it uses new software that optimizes engine torque at the moment of clutch engagement and release when upshifting while also providing rev-matching capability when downshifting. The iMT is set as the default but, if you prefer, it can be switched off in Sport mode. Also, the final drive ratio has been shortened from 3.15 in the GR Supra automatic to 3.46 in the GR Supra MT.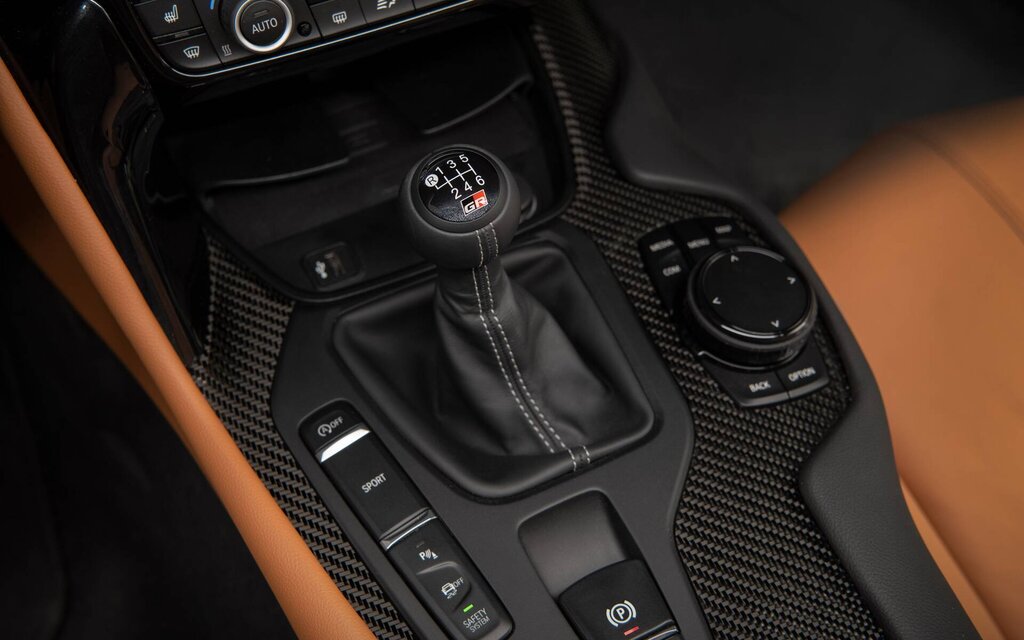 One more thing: Toyota says the shifter has been specially developed with ergonomics, precision and a light weight in mind (the shift knob weighs just 200 grams) so that drivers will have a fun and easy time playing with it.
Upgraded Chassis and Control Systems
The 2023 Toyota GR Supra's suspension, traction and braking have been optimized for operation with a manual transmission. Hill starts and corner exits will be improved thanks to a newly tuned traction control system.
The introduction of a Hairpin+ function will allow more freedom when taking tight bends on an uphill gradient (more than 5%) with a high-friction road surface. Basically, Toyota has optimized engine torque control to allow a greater difference in the degree of wheel spin on the left and right-side tires. To counter the possibility of "snap-off" oversteer, an Anti-Roll Program has been adopted for both the manual and automatic versions of the GR Supra.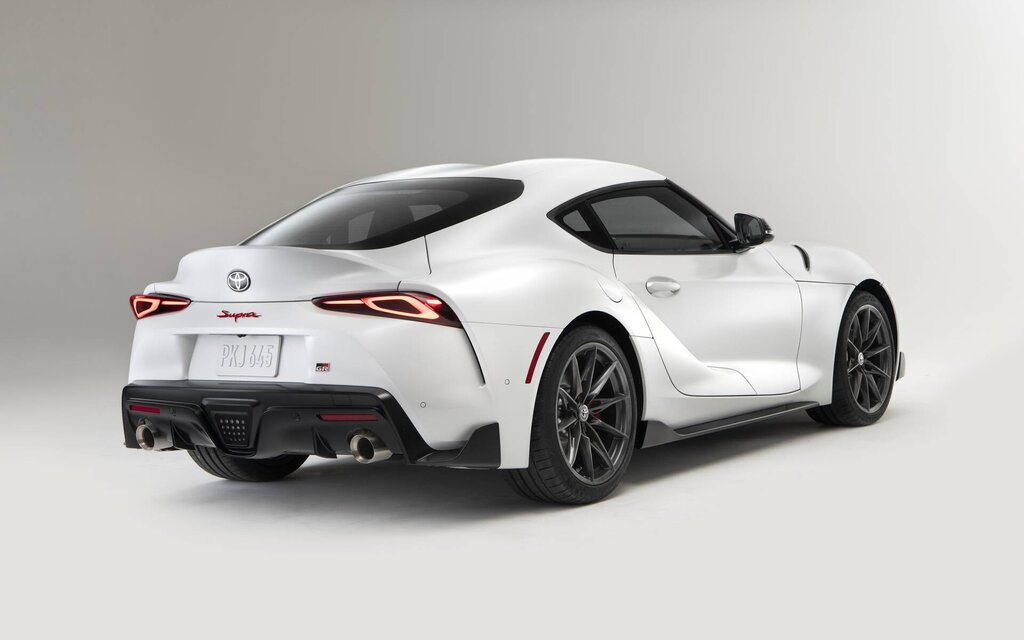 Additionally, the Track mode has been tuned to allow for easy drifting with freedom of throttle control. The car remains agile, but there is less risk of spinning thanks to specific engine and torque control, Toyota explains.
Other Updates and Special Edition
All 2023 GR Supra models powered by the 3.0-litre engine come standard with an active sport rear differential, as well as recalibrated shock absorbers for improved roll balance and ride comfort. The mechanical components in the electric power steering and the system's operating parameters have also been revised.
The 3.0 Premium MT will come equipped with new 19-inch forged aluminum wheels and be available in a new Portimao Blue colour (yeah, exactly like those BMWs). There's also a red and black leather interior, full-colour head-up display, acoustically tuned 12-speaker JBL sound system and Qi wireless charger.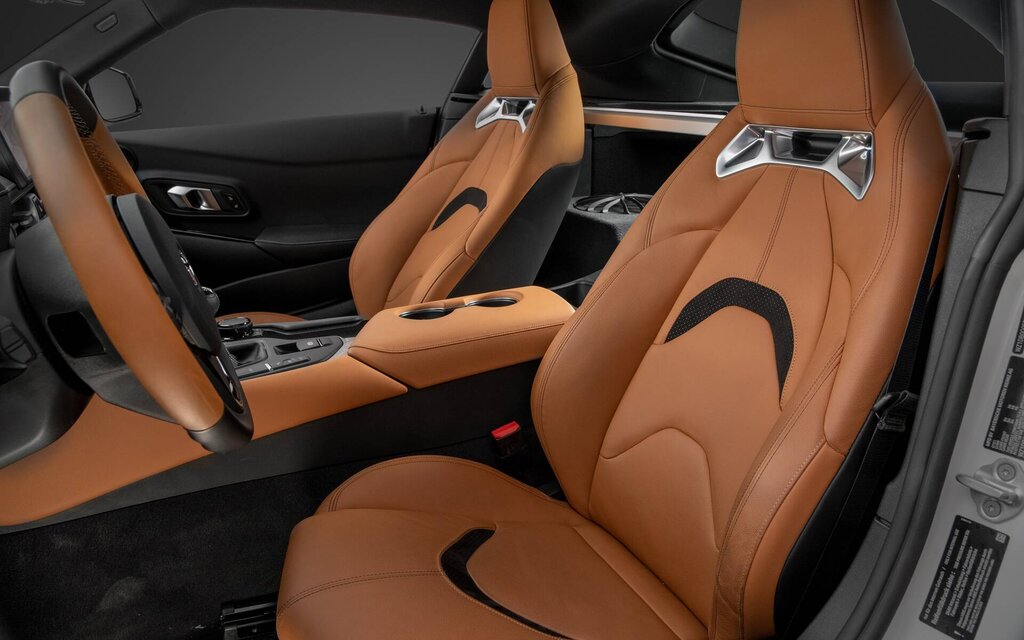 The A91 Edition is back with 50 manual units available in Canada and only for the 2023 model year. Dressed in Matte White or Sparkling Copper Grey, it stands out with unique forged 19-inch Frozen Gunmetal Gray wheels, red strut tower braces under the hood, a red "Supra" badge, red "GR Supra" emblazoned calipers, exclusive Cognac leather-trimmed seats and a GR-logoed Alcantara shift knob.
Finally, there's Supra Connect on GR Supra 3.0 Premium and A91 models, including features like Automatic Emergency Call, Real-Time Traffic Information, Roadside Assistance and the available Supra Connect iPhone app to lock/unlock the doors and activate Ventilation Now and Ventilation Timer features.
Share on Facebook