10 Good Used Vehicles From 2016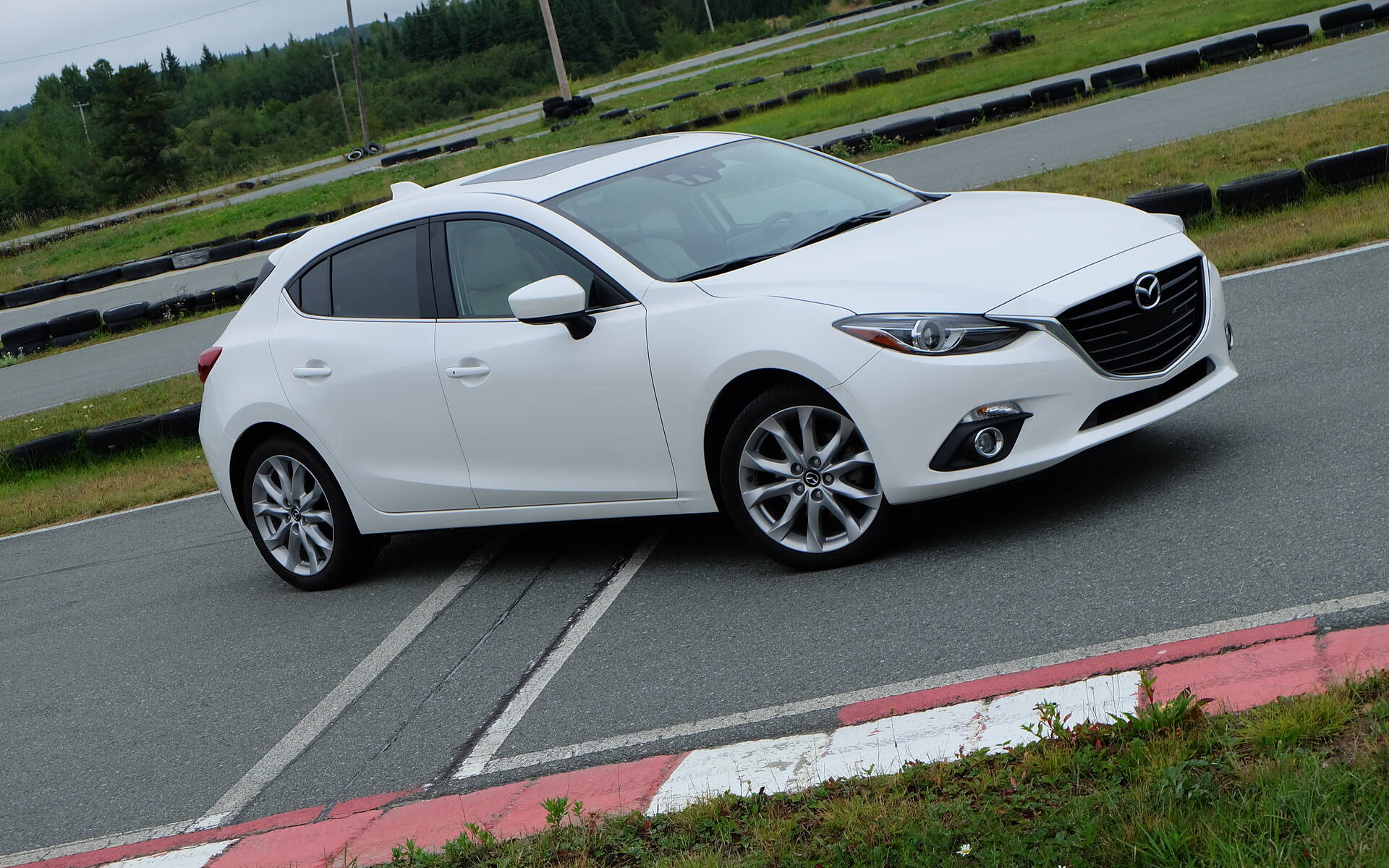 If your budget is only compatible with five or six year-old vehicles, you obviously won't be able to take advantage of the initial manufacturer's warranty (unless, for example, you opt for a Mitsubishi model that has a drivetrain coverage of 10 years or 160,000 km).
For that reason, choosing a vehicle known for its quality and reliability is a wise decision, as is consulting the Car Guide's annual Best Buys. For our purposes, let's have a look at the 10 best candidates for model year 2016.
2016 Honda Fit
In the small car category, the defunct Honda Fit is a smart choice, no matter what year it is. The Fit has been able to stand out from its rivals with a combination of reliability, enjoyable driving, fuel economy and versatility (the Magic Seat!).
2016 Mazda3
In the compact segment, you should consider the Mazda3. It's safe, fun to drive, cheap to maintain and fitted with a classy interior. Some competitors offer more room and better fuel economy, but overall, the Mazda3 remains the winner. Let's not forget that the Civic's new design for 2016 did not exactly suit everyone's taste …
2016 BMW 3 Series
Considered as the reference in the high-end compact car segment for a long time, the BMW 3 Series was voted Best Buy in 2016 (sedans under $50,000) for its many qualities, dynamically and technically in particular. However, remember that a careful—and costly—maintenance is necessary.
2016 Tesla Model S
Tesla's vehicles maintain an excellent value over time and their high tension batteries keep their capacity much better than many other electric cars. For more or less $100,000, a Tesla Model S will let you enjoy a clever mix of technology and performance. However, please do not overestimate the Autopilot function.
2016 Ford Mustang
Looking for something sporty? Go for a Ford Mustang. The 2016 iteration is the second model year of the current generation and Ford has had time to fix some defects, while adding the high-performance Shelby GT350 and GT350R. This Mustang also sets itself apart from older models with an independent rear suspension.
2016 Mazda MX-5 
If you prefer convertibles and don't want to pay a high price, there was no better purchase in 2016 than the new generation Mazda MX-5. And it's probably still the case today. Extremely reliable, this little Japanese car really shines thanks to the ultra-dynamic and pleasant driving experience it offers, if the interior space is not a problem to you …  
2016 Mazda CX-5 
For the last year of its first generation, the Mazda CX-5 spared no expense, offering a higher level of equipment, but the same enjoyable driving. Its safety and reliability also make it a great choice.  
2016 Subaru Outback
Year after year, the Subaru Outback ranks above many medium-size SUVs thanks to its spacious interior, versatility, smooth ride and surprising all-terrain abilities. The upscale versions are fitted with a 256-horsepower six-cylinder that offers quite convincing performances. However, be aware that it has a higher-than-average oil consumption.
2016 Honda Odyssey
For large families, the Honda Odyssey was back then the best vehicle in its category, with a great overall balance. The Odyssey has notably been praised for its practicality, the quality of its finish and assembly as well as its sporty handling, made possible by an excellent steering system and a 248-horsepower V6.
2016 Ram 1500 
Lastly, the pickup enthusiasts should know that the Ram 1500 was the Car Guide's first choice in 2016, even ranking above the Ford F-150. Its mechanical reliability can be a problem, so the wisest option would be the 3.6-litre V6. Incidentally, the new Rebel trim was intended as a sportier version.
Share on Facebook