Lincoln Star: One Stunning Concept, Three EV Models to Follow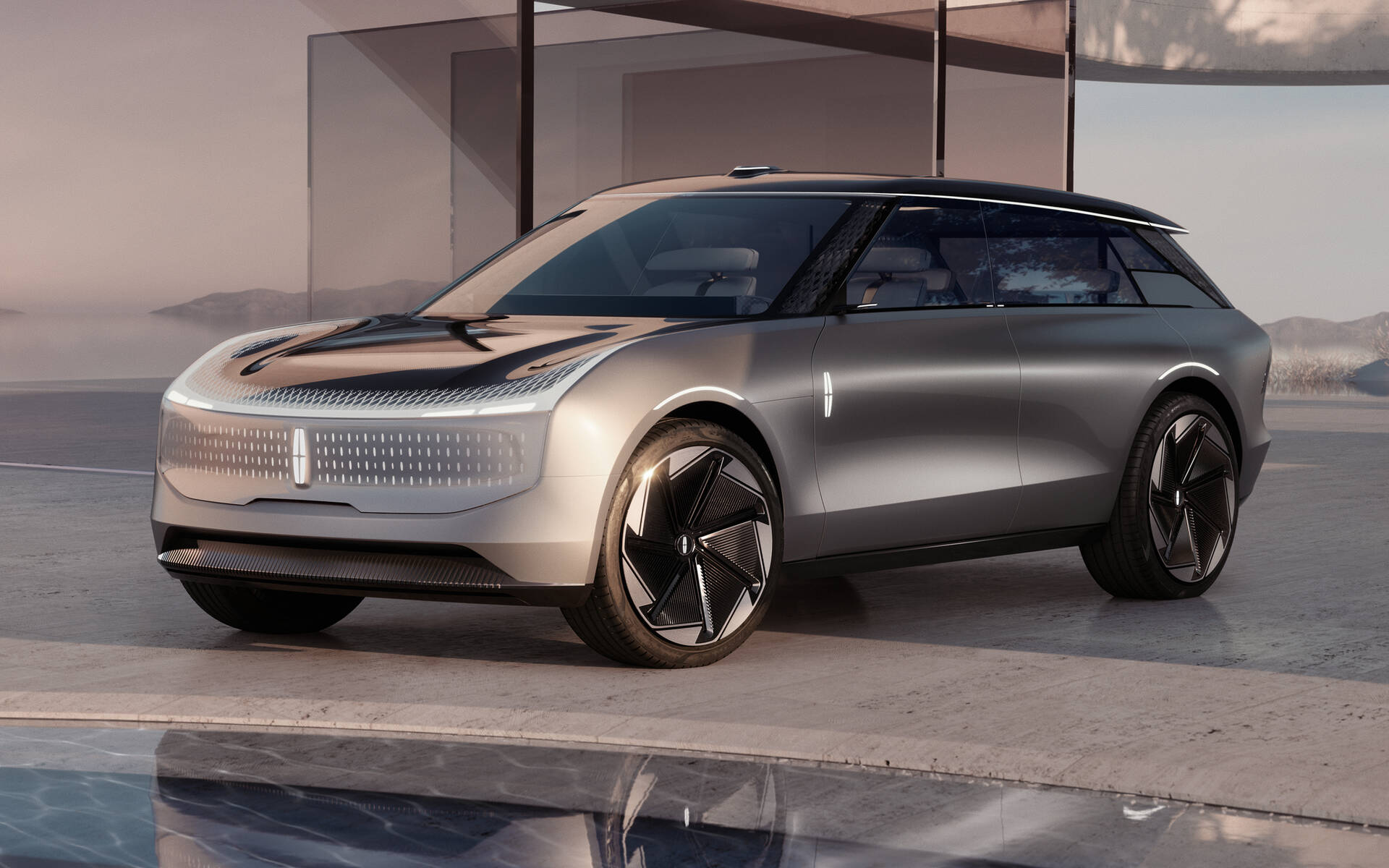 Lincoln has introduced a spectacular new concept called Star which sets the stage for three fully electric vehicles to launch by 2025 starting with an Aviator EV. A fourth will be added by the end of 2026.
The new design language embodied here—with the brand's core tenets of "beauty, human, gliding and sanctuary" on full display—will help shape future Lincoln vehicles.
"It is an excellent example of how we are redefining luxury for the next generation as we work to transform the vehicle into a third space—a true place of sanctuary—for our clients," said Joy Falotico, president of Lincoln.
Let There Be Light!
The Star concept combines a sleek, aerodynamic profile with clean surfaces and oversized wheels in a striking design. While sunlight accentuates the body lines, various illuminated features add to the Lincoln Embrace welcome sequence when the driver approaches the vehicle, including new star logos. Semi-transparent pillars and a glass roof with digital shade are also included.
With electro-chromatic glass that changes from transparent to opaque, the front trunk is instantly recognizable, allowing light in when the vehicle is in motion and darkening to hide stored valuables when parked. At the other end, the split rear hatch turns into an outdoor bench in lounge mode.
By the way, Lincoln didn't provide any technical information other than saying the EV platform is designed for both rear- and all-wheel-drive applications. The flexible architecture also means engineers and designers could reimagine the additional interior space in a number of new ways.
"Bringing the Romance of Travel Back"
Inside the Lincoln Star concept, the first and second rows are clearly defined and customized. In one of the pictures, we see that the front seats can turn 180 degrees to facilitate communication with rear-seat occupants (in the event the vehicle operates in fully autonomous mode, which of course is not going to happen between now and 2025).
Extra-spacious wraparound seating, reclined lounge posture, individual lounge leg rests and curated storage for devices and slippers, controls for rejuvenation moods (sounds, scents, light and animations) and a glass beverage chiller integrated between the rear seatbacks are all examples of the luxurious driving experience Lincoln is aiming for.
Up front, incredible legroom, a complete lack of physical buttons and a full-width curved display are the main highlights. Content flows into an integrated centre control screen, then into the second-row screens, creating a unique experience for all passengers.
Lastly, the new Lincoln Intelligence System serves as a sort of digital assistant, enabling connected vehicle-to-vehicle and infrastructure capabilities, as well as next-generation driver-assist features such as Help Me See and Park for Me.
The three production EVs slated to hit the market by 2025 clearly won't be as futuristic as this concept, but the company needed to make a big statement now and give us some good reasons to be excited about what's coming up.
Share on Facebook