smart #1 SUV Makes us Wish for a Return to Canada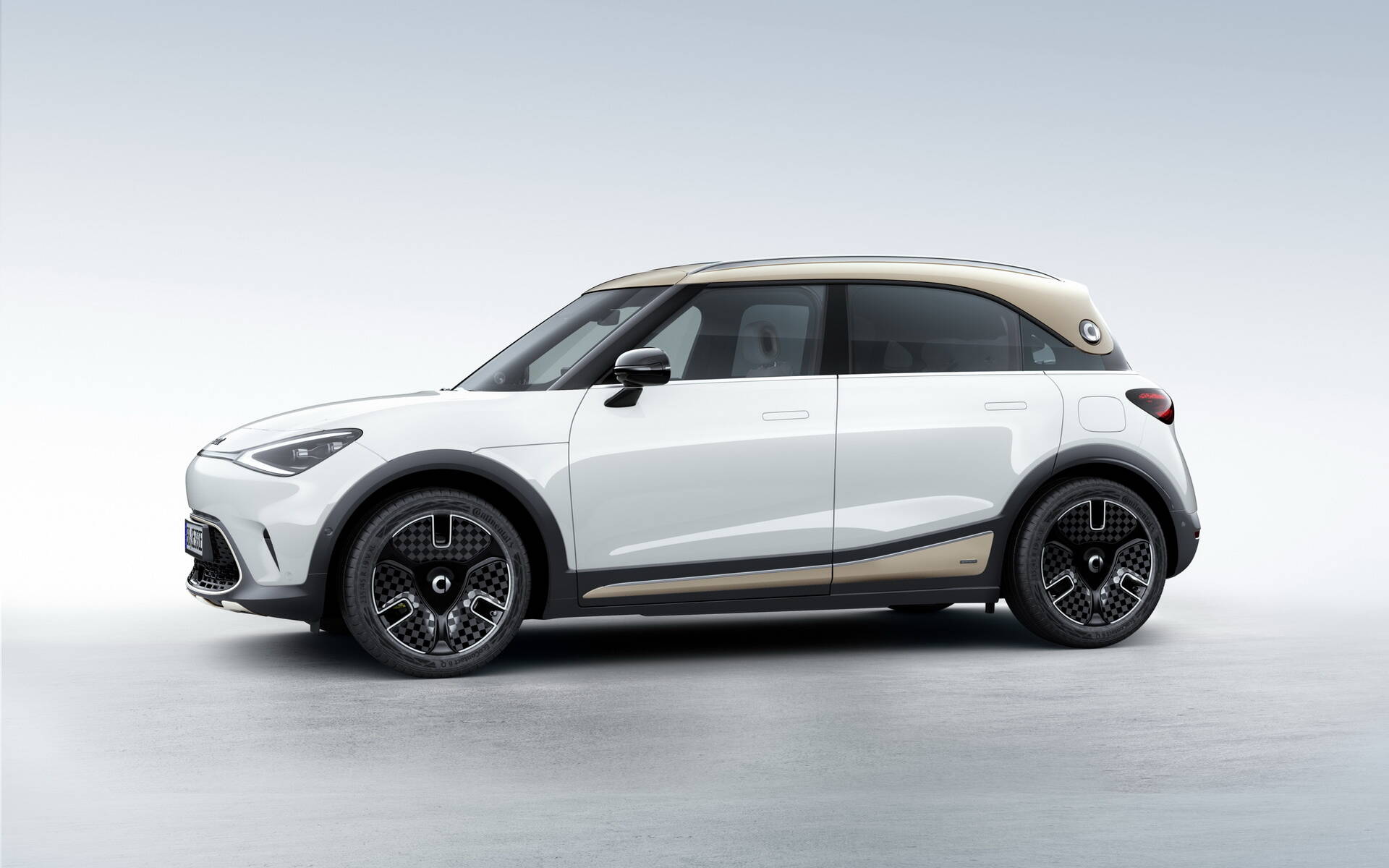 Everyone remembers smart despite the brand exiting the North American market in 2019. Its quirky city cars added a dash of colour and fun to our downtowns for many years.
Now split between Europe and China (Geely owns 50 percent), the company is entering a new chapter with a series of next-generation vehicles led by the first-ever smart SUV. Unveiled in a world premiere on Wednesday, the #1—pronounced "hashtag one"—is aimed at young drivers and fully electric.
A similarly named concept was shown last September in Munich, in case you forgot. The production model you see here is pretty close and built on Geely's SEA electric vehicle platform.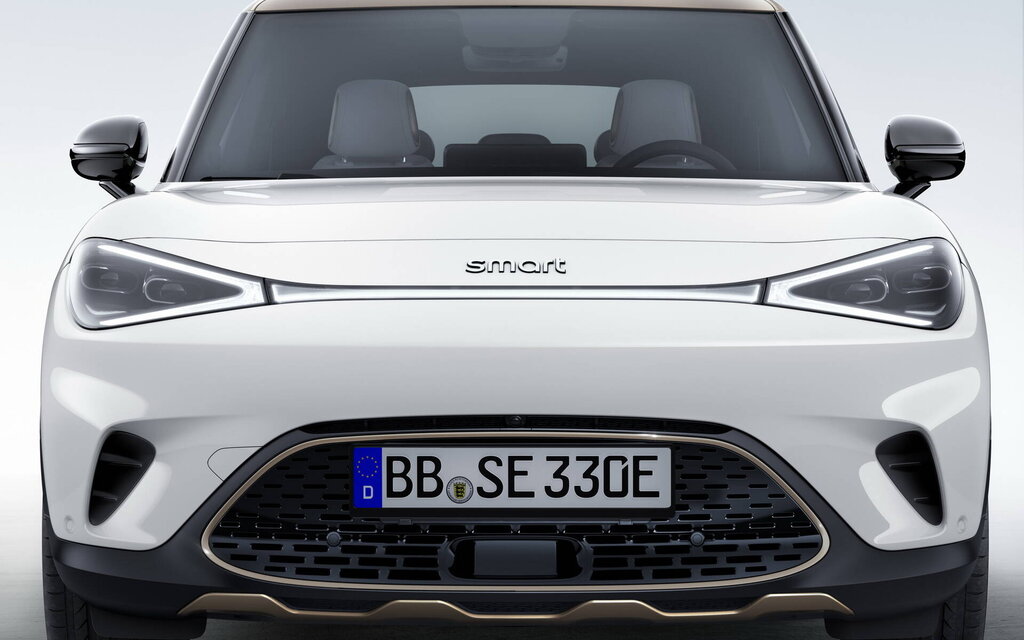 The smart #1 features a single motor that generates 268 horsepower and 252 pound-feet of torque. It draws energy from a floor-mounted 66kWh battery, and maximum range is said to be 440 kilometres based on the WLTP standard (more like 350 kilometres if we were to use North American test cycles). DC fast charging is possible at up to 200 kW, in which case the battery goes from 10-80 percent capacity in less than 30 minutes.
Other battery options could follow, and the SEA architecture is compatible with up to three motors, so we'll see if the smart #1 adds more powerful, AWD-equipped variants in the future.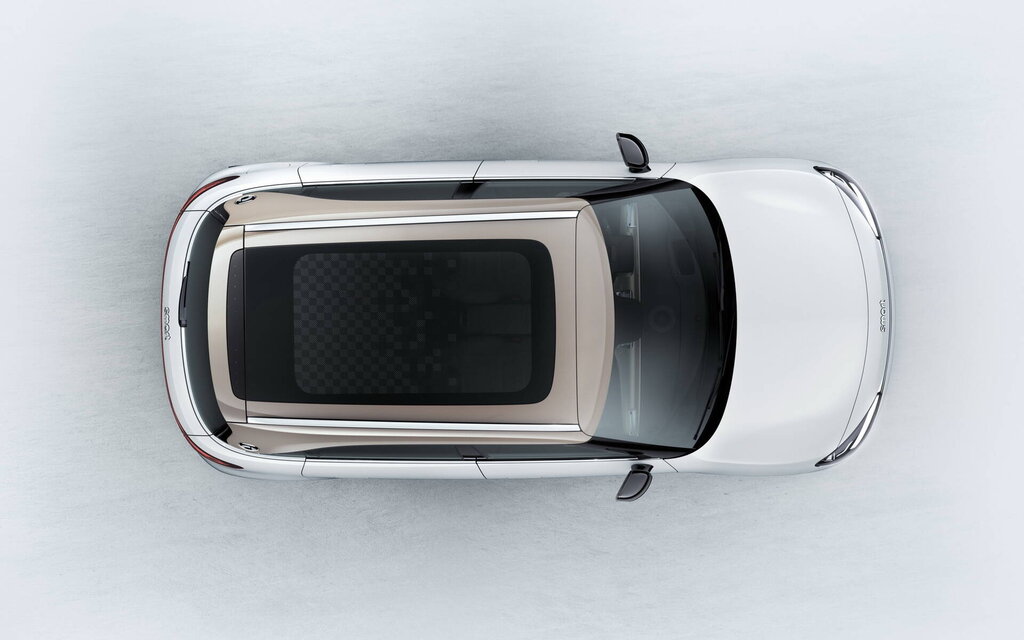 In terms of size, the SUV stands 4.27 metres long and has a wheelbase of 2.75 metres, putting it roughly on par with the MINI Countryman, Chevrolet Bolt EUV and Kia Niro. However, the interior is roomier. In fact, according to the company, cabin space can be compared to a midsize sedan like the Mercedes-Benz E-Class.
A floating centre console with storage underneath separates the front seats and merges with the 12.8-inch infotainment display up top. Facing the driver is a 9.2-inch digital instrument panel, not to mention a 10-inch head-up display.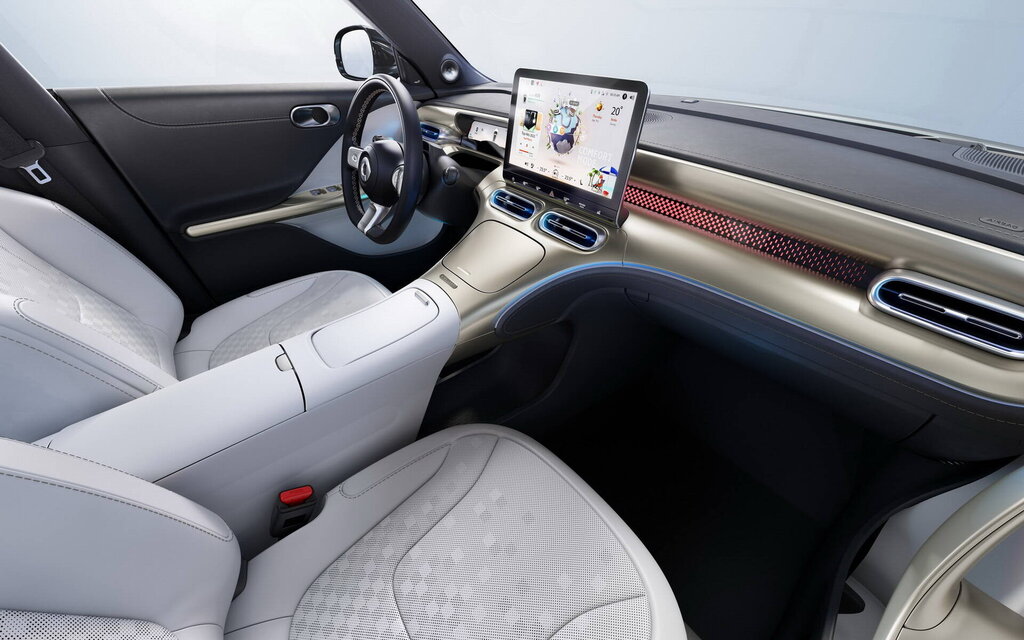 As for styling, the #1 is a far cry from the last smart cars we saw in Canada. A two-tone exterior is available once again, mind you, along with the sort of 19-inch wheels you won't find anywhere else. Roof rails add practicality, while a number of sensors and cameras all around feed the multiple active safety features.
Production of the smart #1 will begin later in 2022, though there are no plans to bring it to this side of the world. Think the brand would have fared better—and survived—in Canada with a vehicle like that? Given our SUV obsession and growing demand for EVs, we have no doubt.
Share on Facebook