Next Electric MINI to Have Its Own Platform, Likely Bigger Battery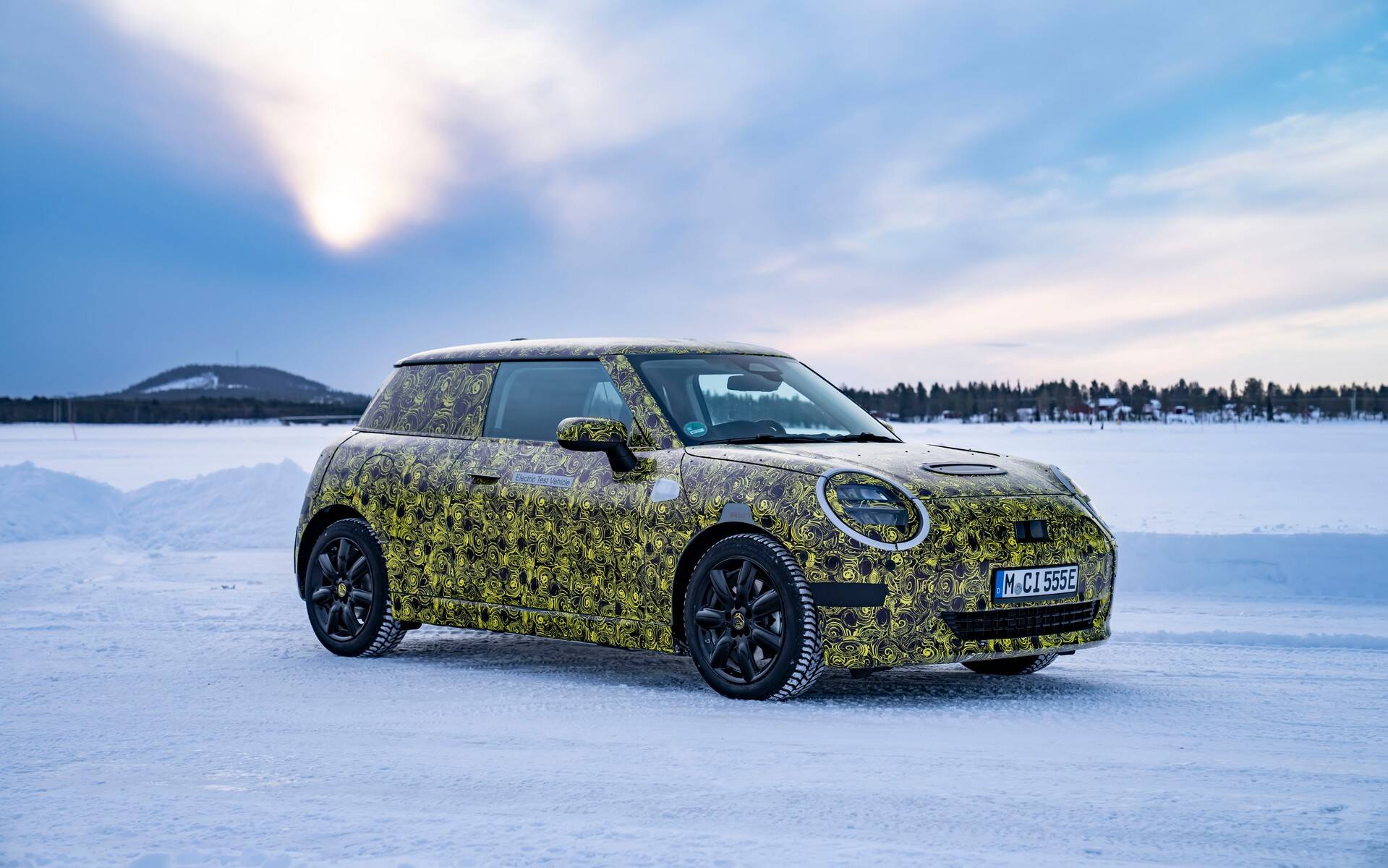 The next-generation MINI Cooper is coming and, just like the current model, it will be available with a choice of internal combustion or electric power.
The difference this time is that the car has been developed to offer an electric variant from the outset. In fact, the latter will ride on a completely distinct architecture resulting from a collaboration between BMW Group and China's Great Wall Motors.
Production will take place at a Chinese plant, while the conventionally powered hatchbacks will still come from the Oxford factory in the U.K.
Right now, MINI is conducting winter tests in Northern Sweden in order to really put the electric powertrain through its paces. The company says the snow-covered roads and specially prepared areas on frozen lakes also serve as ideal test tracks on which the characteristics of the drive, steering and chassis can be very sensitively tested and refined.
Obviously, having a specific platform gives engineers more freedom to incorporate the various components. Rumour has it that the high-tension battery's capacity will increase from 32.6 kWh to around 50 kWh, which would substantially improve an EV range that's currently rated at just 183 kilometres.
As for the design, the prototype you see here retains thick camouflage, but the new MINI was caught undisguised last December during another round of tests in China. Other than the shorter front overhang and more muscular fenders, we saw updated headlights, a cleaner-looking front fascia, a panoramic roof up top and trapeze-shaped taillights connected by a thick black bar where the model's name is found.
Inside, the round interface housing the centre touchscreen appeared to be larger and detached from the dashboard, and there were fewer controls underneath (although the classic MINI toggle switches remained). Interestingly, the instrument panel behind the steering wheel was nowhere to be found, leaving just a small head-up display in front of the driver.
An official reveal later in 2022 is entirely possible, but the new MINI won't enter production until sometime in the first half of 2023, according to a few sources. It will likely launch in Canada as a 2024 model.
By the way, the next-gen MINI Countryman should arrive at about the same time and it will also offer ICE and EV variants (not just a PHEV model like it does now). What's more, a concept foreshadowing the introduction of a new crossover, possibly reviving the Paceman name, will be shown in the months to come.
Share on Facebook