More Bad News for Ford Dealers, Customers
Parts shortages and supply chain issues are causing nightmares for most automakers right now, but some are more affected than other.
Ford, in particular, says that 37 of its suppliers are failing to provide parts as scheduled, resulting in over 100,000 units of production being lost, according to a report by Automotive News from the National Automobile Dealers Association's (NADA) annual congress in Las Vegas.
Production continues, Ford assures, but things are moving at a much slower pace. In fact, the company told dealers it will push back allocations and wholesale deliveries will be lighter until the end of May. In other words, don't expect dealer lots and showrooms to reload anytime soon.
Though it's not exactly clear when, Ford also plans to ship and sell incomplete vehicles that are missing chips or related components that control non-safety critical features, according to another Automotive News story. These components will apparently be sent by Ford within one year for dealers to install in customers' vehicles.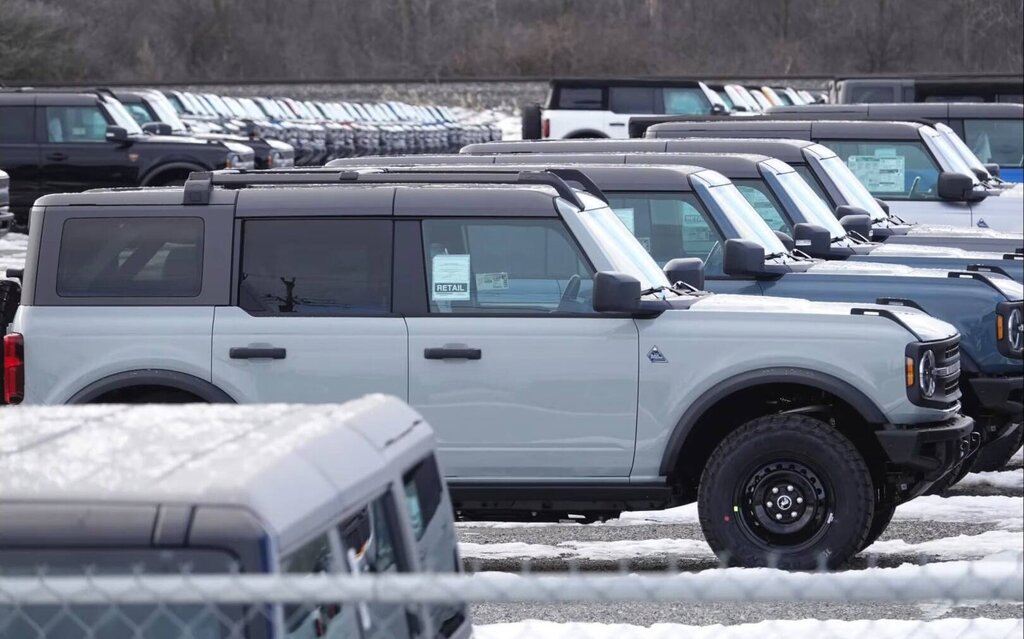 A company spokesman, Said Deep, gave the example of Explorer SUVs built and delivered without rear seat heat controls that could be added later by a dealer's technicians. If you ask us, having a somewhat unfinished vehicle is still better than no vehicle at all. Think about the thousands of Broncos that Ford has sitting in parking lots next to its Wayne, Michigan assembly plant (pictured above).
By the way, Ford's U.S. sales dropped 21 percent in February and are down 11 percent year-to-date. The numbers for Canada are not available since Ford only posts quarterly results on this side of the border.
According to several automakers and market analysts, supply chain bottlenecks will not improve in a significant way until the second half of 2022, and some parts shortages could stretch into 2023. 
Share on Facebook