2021.5 Mazda CX-5: Happy Compromises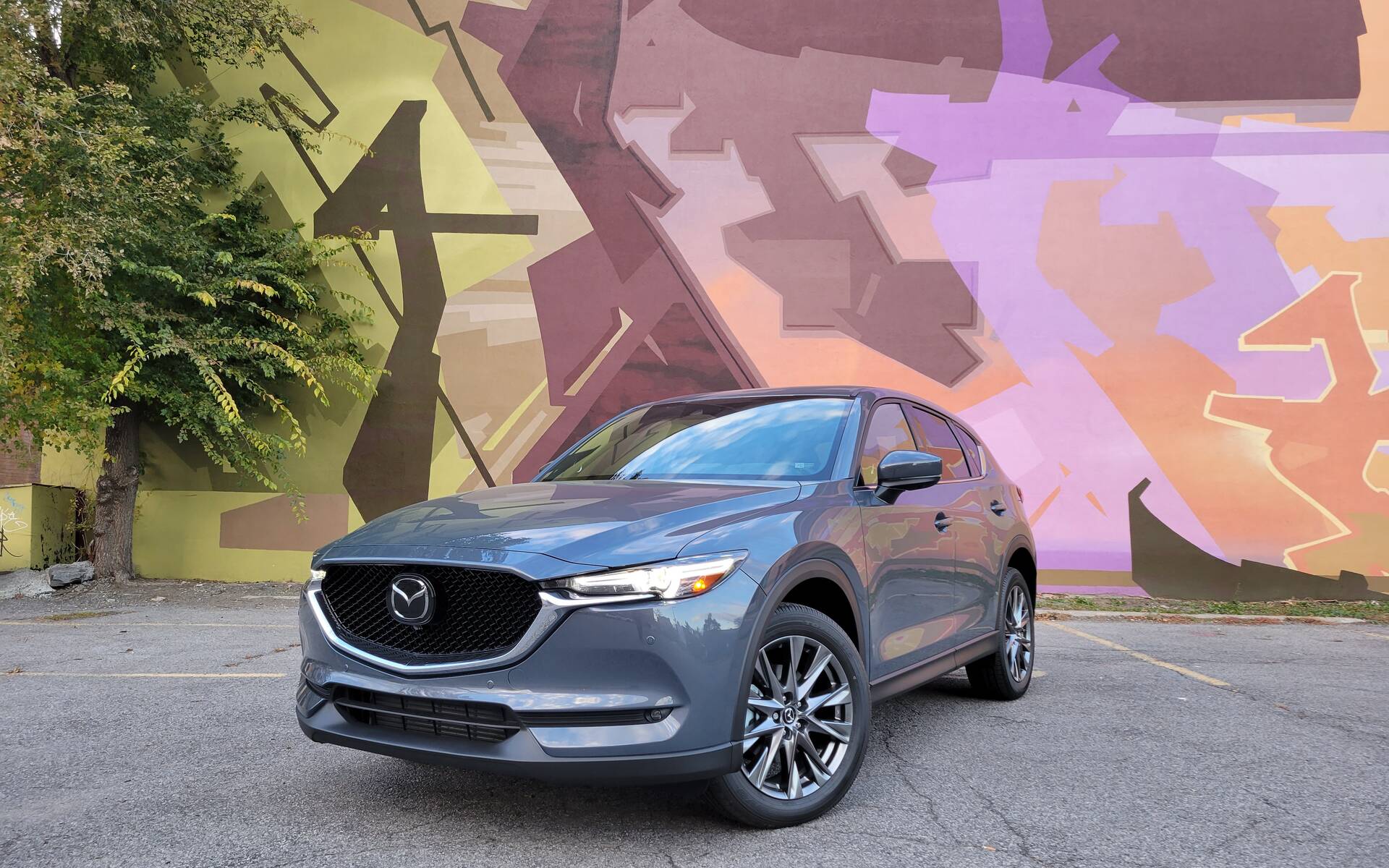 Strong points

Driving dynamics that will put a smile on your face
Great looks
Reliable powertrains

Weak points

Infotainment system is not intuitive
Above-average fuel consumption
No hybrid
Full report
The Mazda CX-5 has always offered drivers a little bit more bang for their buck in terms of driving dynamics and power. The CX-5's optional turbocharged engine outranks many rivals in the segment - and it is clear that Mazda has made a choice to keep offering powerful gas powertrain instead of putting all of its chips on the PHEV/EV craze. At least not right away. Just think of the Mazda MX-30 with its laughable 160 km range.
Regardless, these superior driving dynamics come with their own sets of compromises. And even if the big guns in the segment such as the Toyota RAV4 are fitted for pretty much everything new and innovative in terms of powertrain along with all the space and commodities families who choose a compact SUV need, there is definitely room for what the CX-5 brings to the segment, from a strategic standpoint. For now, at least.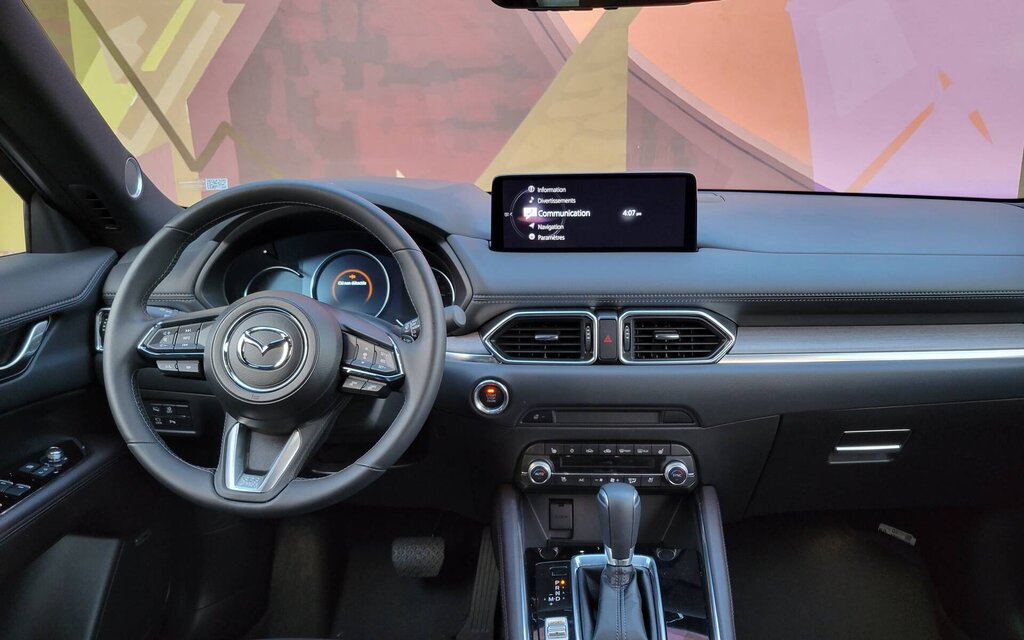 A Genuinely Premium Interior, With Hiccups
First off, let's start with what we don't like about the CX-5's cabin. Once you've climbed into the driver's seat, you'll notice there is still a rotary knob in the centre column. This knob, although very appealing aesthetically, painstakingly controls the infotainment system. There is no tactile capability with the screen and, to make things worse, this infotainment system offers a series of inexplicably complicated menus that you have to scavenge through to execute even the simplest tasks.
Second, the limited amount of space in the rear seats and in the cargo area compared to the popular members of the segment could be bothersome for buyers who intend on doing a lot of family stuff in a day.
Now that we got that out of the way, we must underline that this interior is by far one of the nicest and most comfortable in the segment. Mazda has a way of combining materials and textures in a way that most competitors in the segment can't. And although the visibility could be better in the rear, the driver's position is on point.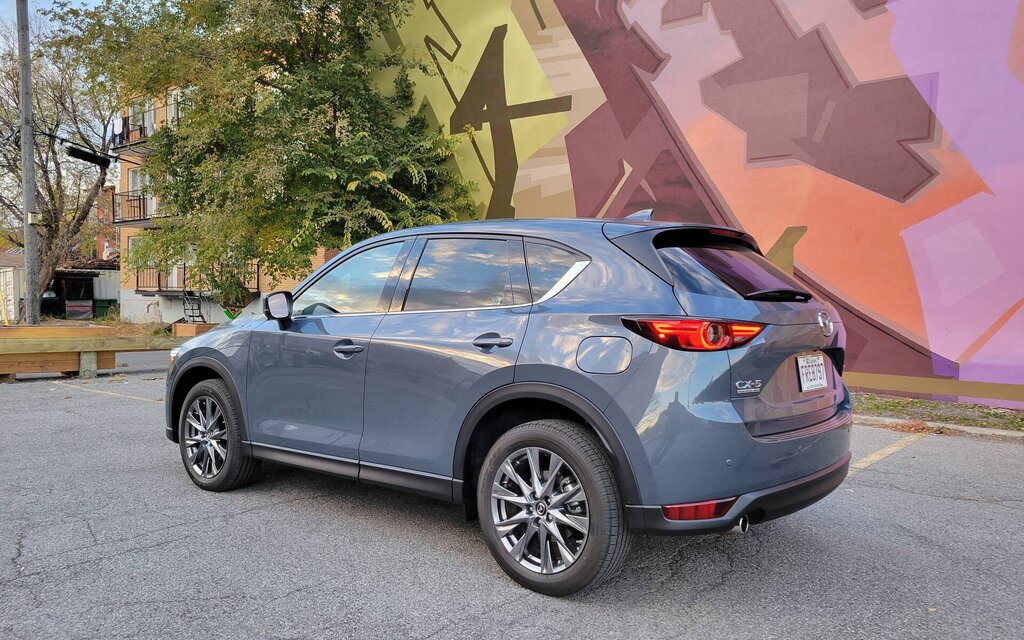 Performance is a Priority Here
The CX-5's base engine is a reliable 2.5 L naturally aspirated four-banger with 187 ponies and 186 lb-ft of torque. But range-topper Signature model was equipped with the delightful and torque-y 2.5 L turbocharged unit that dishes out as much as 250 horsepower and 320 lb-ft of torque with premium gas. But we all know that these days with the skyrocketing prices of gasoline might as well consider that most of the time you will have 227 horsepower and 310 lb-ft of torque which is plenty of juice under the right pedal for this type of vehicle. It is mated to a 6-speed automatic transmission and, of course, standard i-Activ all-wheel-drive.
Beyond how it is described on paper, this engine has a lot to offer on the road. The 6-speed tranny does an amazing job at plowing through the gears and managing that oh-so satisfying torque at the bottom end. This is paired the impressively advanced i-Activ all-wheel drive system which doesn't let the CX-5 lose any traction, even on Canada's worst surfaces. Standard GVC+ (G-Vectoring Control) also adds some spice to the mix to help the CX-5 keep its cool while cornering at high speeds. Driving the CX-5 will provide genuine smiles on your face, and that's not something many compact SUVs can brag about.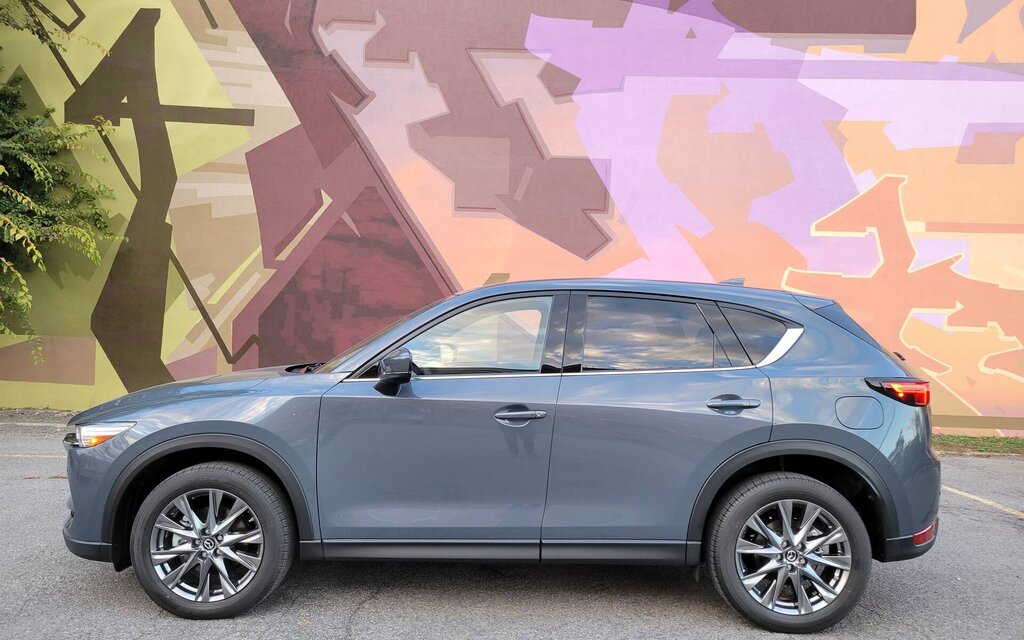 Mazda Needs to Get With the Program Pronto
A sedan lover like myself would choose the CX-5 over a CR-V any day, because I don't need the cargo space and I can get used to the infotainment system. On top of this, 320 lb-ft of torque would fit my compact SUV lifestyle perfectly. But, apparently, the expectations in this ever-growing segment are much more complicated than that.
When the fun is over, the CX-5 has to face the reality that 320 lb-ft of gas-powered torque through a 6-speed is thirsty, and while all other manufacturers are introducing hybrid, mild hybrids and plug-in hybrid variants along with the fully electric models, Mazda is somewhat stuck in time. This can go on for a bit, but soon or later the market will shift and Mazda's position in the segment could be compromised.
Share on Facebook