Toyota, Yamaha Working on 455-Horsepower V8 That Runs on Hydrogen
Despite all the major advancements in EVs and batteries, Toyota is one of a few automakers that still believe in the power of hydrogen to help people get to places.
The reality is that hydrogen fueling stations are just as rare and hard to find as the Toyota Mirai on the company's website or on the road. Speaking of which, how many units were delivered across the country last year? The answer is 128. In 2020, when car sales were hit the hardest by the pandemic, there were just 21.
At the same time, Toyota is looking for different ways to save the combustion engine from extinction. Remember the alliance it formed with Mazda, Subaru, Kawasaki and Yamaha last November? Well, Toyota and Yamaha—which previously teamed up to create the fabulous V10 in the late Lexus LFA—have announced the development of a new V8 engine that runs on hydrogen.
Unlike the technology featured in the Mirai, no fuel cell or electric motor is necessary here. The aforementioned V8 is a 5.0-litre unit shared with the Lexus IS 500 F Sport Performance and RC F, except that it uses hydrogen instead of gasoline thanks to modifications to the injectors, cylinder heads, intake manifold and other components.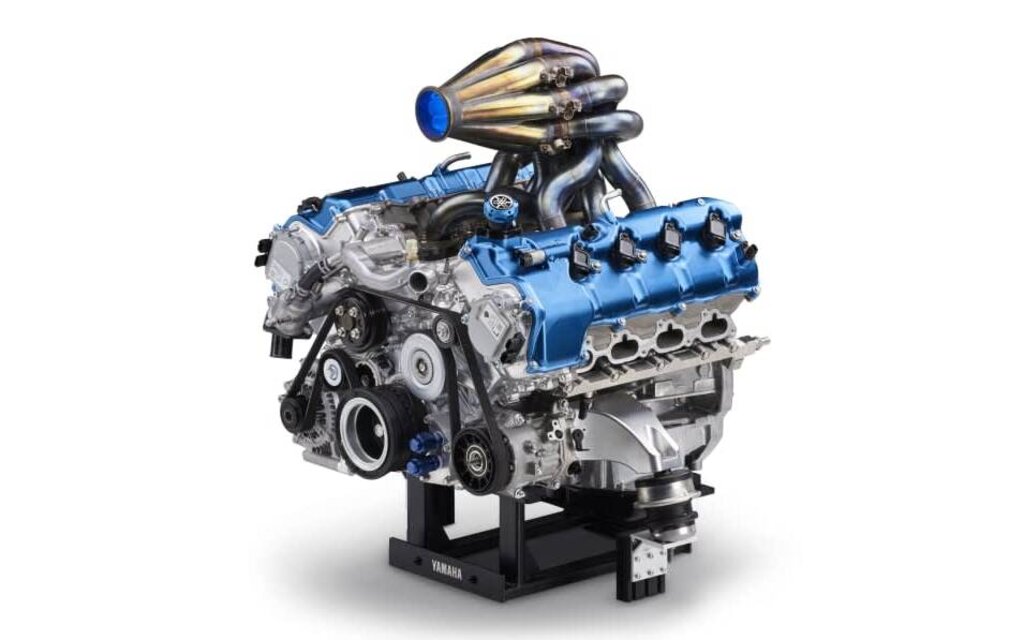 Toyota and Yamaha have some experience in that department, mind you. They've actually entered races in Japan with hydrogen-powered cars (specifically, modified Corollas). Their new V8 is said to be able to generate 455 horsepower at 6,800 rpm and 398 pound-feet of torque at 3,600 rpm—comparable to the gasoline variant's specs.
"Hydrogen engines house the potential to be carbon-neutral while keeping our passion for the internal combustion engine alive at the same time," said Yamaha Motor President Yoshihiro Hidaka, who pointed to the "harmonic high-frequency exhaust note" from a unique 8-into-1 header as one reason to be excited about a future hydrogen-powered V8.
His colleague Takeshi Yamada working in the Automotive Development Section at Yamaha's Technical Research & Development Center praised the "very fun, easy-to-use performance characteristics" and "innately friendly feel" of hydrogen engines.
Is that something that could make you a believer in hydrogen as a savior for combustion engines? It probably doesn't even matter as long as governments and most of the auto industry continue to invest massively in EV charging stations instead of hydrogen fueling stations.
Share on Facebook