Magna Revolutionizes Pickup Electrification With EtelligentForce
Automotive supplier Magna International operates ramifications across 28 countries, everything from offices to engineering labs to full blown plants. But its heart and headquarters are located right here in Aurora, Ontario. Known for its innovations in the chassis, energy storage and ADAS fields, the company recently announced the opening of a new centre across the border in Michigan, which will focus solely on electric vehicle technologies.
One of those technologies is the EtelligentForce, a battery-electric 4WD powertrain system for pickup trucks and light commercial vehicles.  
When paired with Magna's eBeam technology, it basically creates a bolt-on solution to convert pickup trucks to EV propulsion, while maintaining full vehicle capabilities and without compromising payload or towing capacities.
"The beauty of this powerful BEV system is that it delivers the environmental benefits of an electric powertrain while maintaining the capability and utility of conventional ¾-ton and 1-ton trucks. We are excited to be able to share these future-ready solutions with our stakeholders this year," claims Magna Powertrain President, Tom Rucker.  
"EtelligentForce comes at a pivotal time - particularly in the North American auto industry where pickup trucks are at their height of popularity and one of the last segments to become fully electric."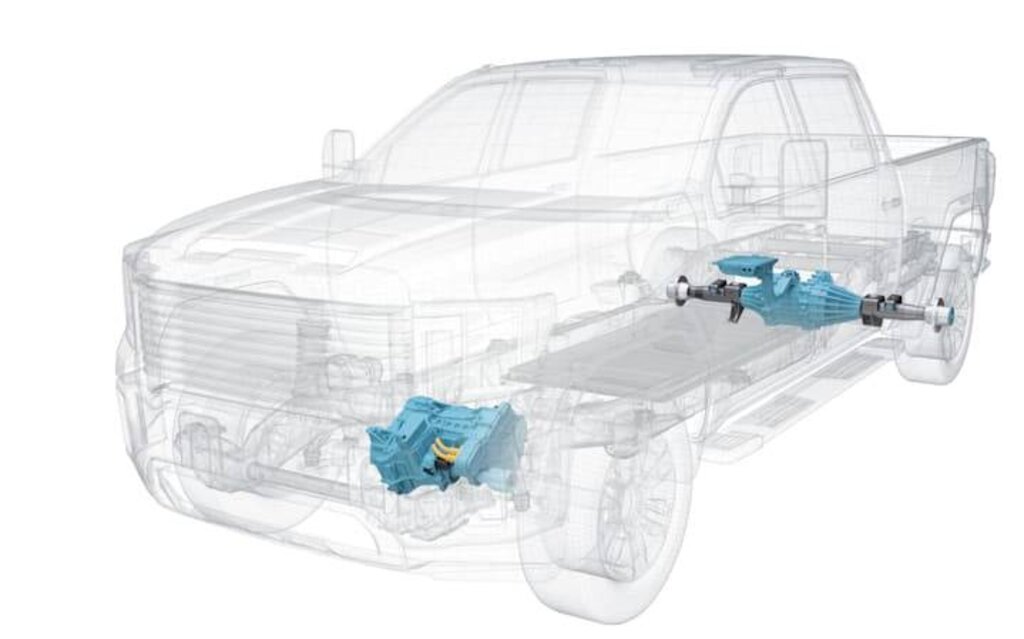 Built for the Long Haul
EtelligentForce, eDrive and eBeam electrified beam axle technologies axe the need for architectural changes to the vehicle and are completely customizable for each type of truck model. Magna's eBeam replaces traditional beam axles, but use the existing suspension and brake systems.
According to the company, the technology can handle big payloads and towing ratings of up to 14,500 pounds, thanks in part to 430 kW total peak power capability from the rear eBeam, and 180kW from the front eDrive.
EtelligentForce is targeted for production in 2025 at Magna's new Troy, Michigan centre.
Share on Facebook