VinFast to Add Three More Electric SUVs in Canada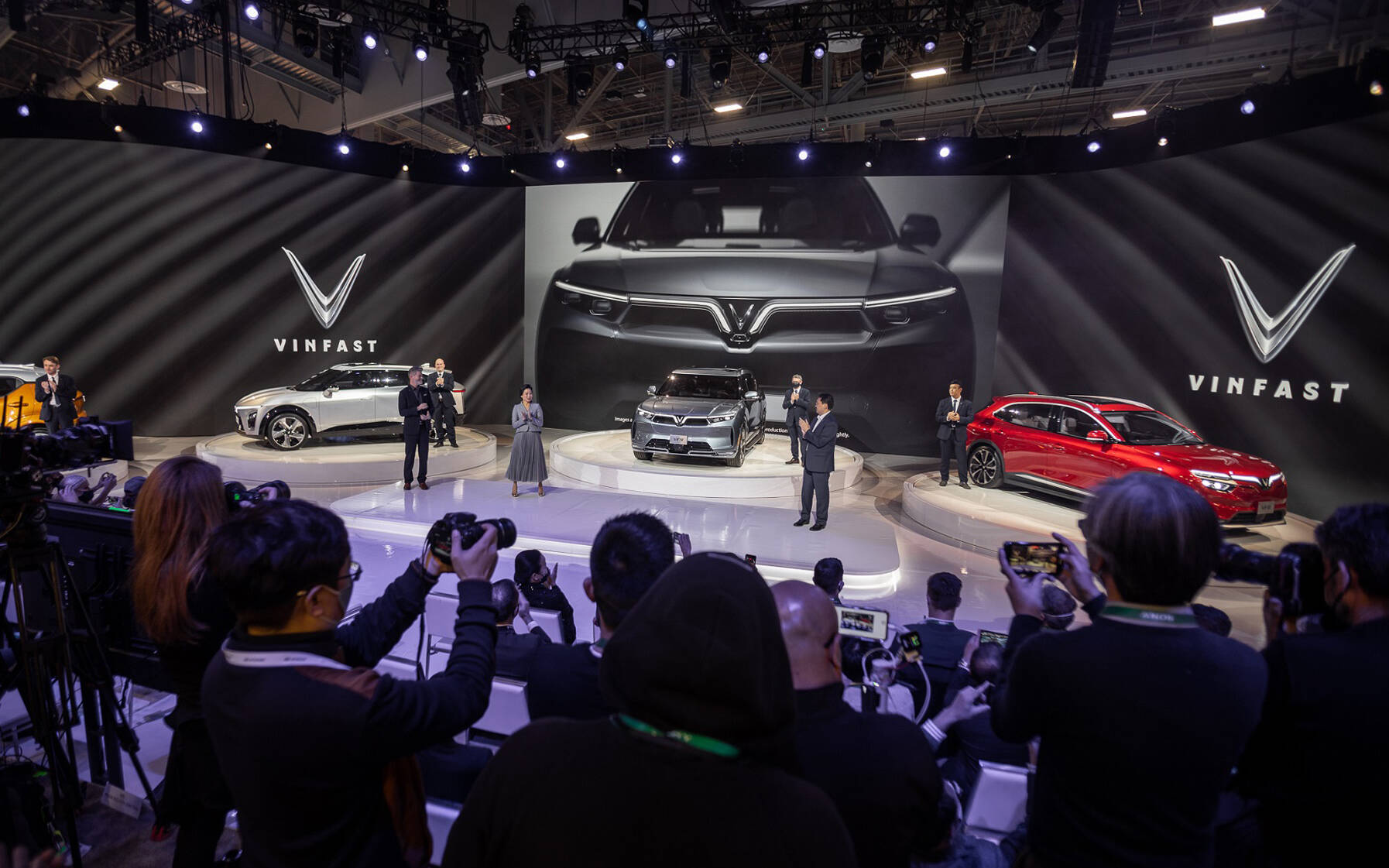 As promised, Vietnamese automaker VinFast unveiled a trio of new electric vehicles at CES 2022 in Las Vegas this week. Unsurprisingly, all three are SUVs: the VF5, VF6 and VF7.
They join the VF8 and VF9 (formerly known as VF e35 and VF e36) which made their North American debut at the Los Angeles Auto Show last November. All of them will be sold in Canada, the company announced.
These models from VinFast cover the small, compact and midsize segments, catering to just about anyone from city-dwelling singles to suburban families. Designed by Italy's Pininfarina, they share similar styling including wing-shaped LED signatures.
Unfortunately, VinFast's presentation at CES lacked technical information and specifications about the new trio. The company didn't reveal their interiors, either. However, we know that the VF8 and VF9 feature a massive 15.4-inch infotainment display with no instruments or gauges of any kind in front of the driver. Users will have the opportunity to stream videos, play games, shop online or control their smart home devices.
Base variants will offer Level 2 autonomous driving capability (the kind we're already familiar with) thanks to a collaboration with ZF, while Premium variants will have Level 3 and Level 4 autonomy including traffic jam assist, highway assist, automatic lane change assist, fully automated parking with summon mode and remote parking capability. That's great, but we still need to see some evidence that the whole thing really works.
In the U.S., pricing for the VF8 and VF9 will start at $41,000 and $56,000, respectively. Oh, by the way, the vehicles are backed by a 10-year/200,000-km warranty and the company will cover all expenses on battery maintenance including free battery replacement once charging/discharging capacity falls below 70 percent.
As previously reported, early adopters will benefit from a concierge-type service where a technician goes to your home or workplace to perform maintenance and repairs. Another interesting option for customers is the ability to rent the battery and trade it for a more advanced one in the future. 
VinFast has already started taking pre-orders, with the first deliveries scheduled for late 2022. The VF5, VF6 and VF7 will follow in 2023. It's important to remember that VinFast won't have traditional dealerships, relying instead on a direct sales model similar to Tesla's. South of the border, the company will launch in California first, which likely means that select Canadian provinces will be prioritized, as well.
Production will initially take place in Vietnam, but a U.S. factory will be up and running in the second half of 2024.
Share on Facebook