All-Wheel Drive vs. Winter Tires: Which One is Best?
Winter tires are mandatory in Quebec (Dec.1-Mar.15) and British Columbia (Oct.1-Apr.30), but not in other Canadian provinces. And yet, their safety benefits over all-season tires have been demonstrated many times over.
Now, a lot of drivers across the country are arguing that all-wheel drive is more effective than winter tires when it comes to tackling snow and ice.
A little while ago, the team at Tyre Reviews attempted to settle the debate by doing a comparison with two identical MINI Countrymans—one with AWD and all-season tires and another with FWD and winter tires.
During the acceleration tests, the AWD-equipped model proved quicker off the line and at higher speeds. Similarly, it spent less time exiting corners than the other vehicle, even when going a bit sideways, thanks to all four wheels converting traction into acceleration.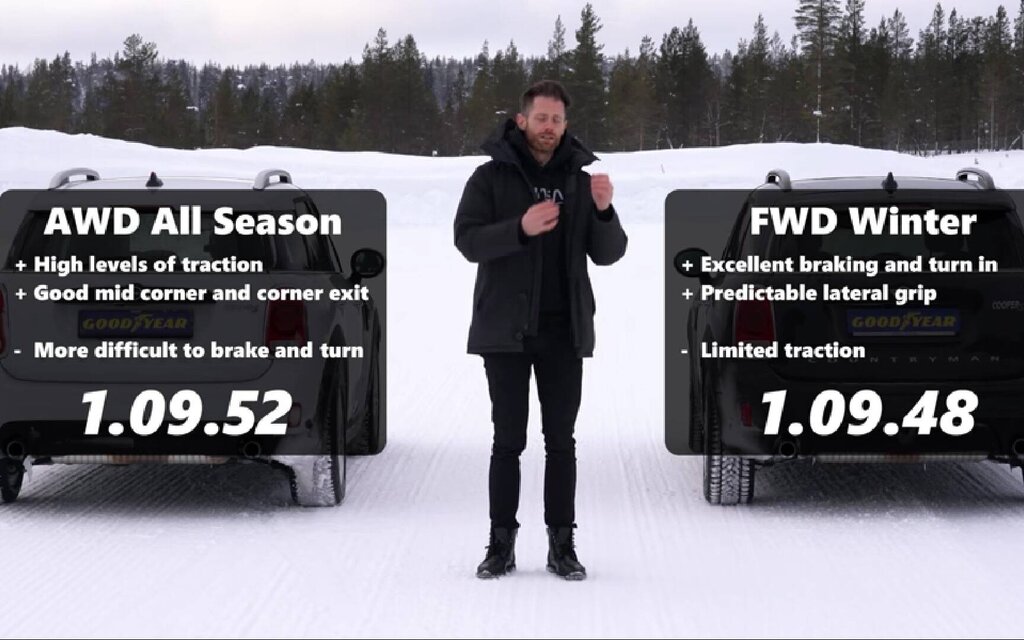 On the other hand, the FWD-equipped model on winter tires achieved much shorter braking distances, whether on snow or ice. It also displayed more control and predictable grip when attacking corners.
The verdict? All-wheel drive is certainly helpful—and more fun—during winter. However, in normal driving conditions where braking performance and predictable handling matter more than the ability to speed up, winter tires have the edge regardless of the number of drive wheels.
Enjoy the cold season and drive safe, everyone!
Share on Facebook