5 Used Vehicles With Surprisingly High Towing Capacity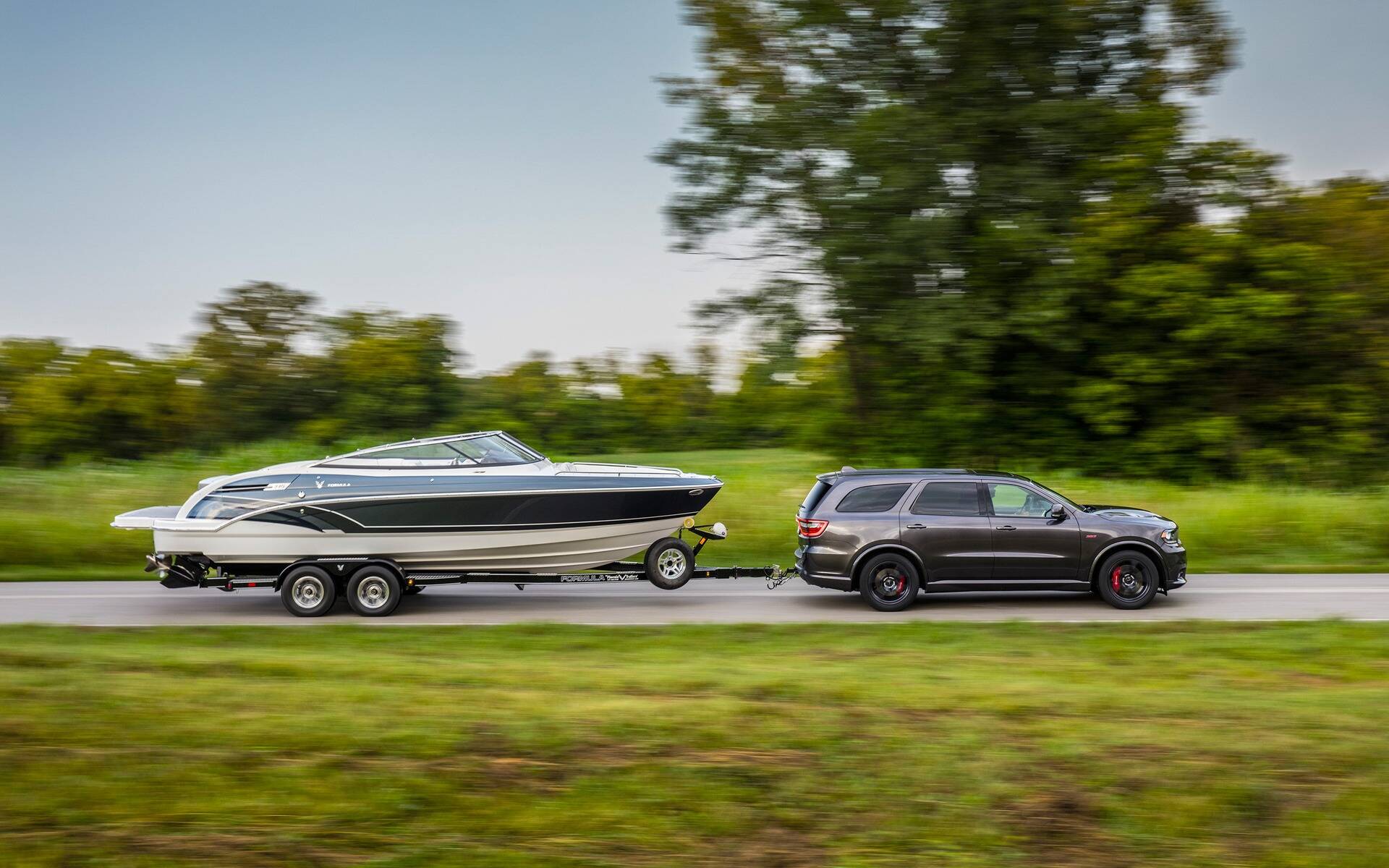 Dreaming of the next RV camping season? Are you a contractor and need to haul heavy loads? Then towing capacity should be important as you're shopping for your next vehicle.
Here are five used models - for all tastes and budgets - that stand out in this regard.
Jeep Cherokee
When equipped with the 271 horsepower 3.2L V6, the Jeep Cherokee is unbeatable among small SUVs. It can tow up to 4,500 pounds, which puts much larger vehicles to shame.
Dodge Durango
Most three-row midsize SUVs rely on a V6 engine. This is also the case with the Dodge Durango, but there are also models available with a 5.7-litre or 6.4-litre V8. Towing capacity is respectively 7,200 pounds and 8,700 pounds. Impressive!
Chrysler Pacifica
Yes, another product from the Chrysler Group (which became FCA, and now Stellantis). Many families opt for a minivan, and that's totally fine. You can even use it to pull a trailer on vacation. A used Chrysler Pacifica equipped with the towing package can pull up to 3,600 pounds.
Volvo C30
Remember this Swedish compact hatchback? It was axed by the end of the 2013 model year, but the Volvo C30 had a turbocharged 2.5-litre five-cylinder engine with 227 horsepower and 236 pound-feet of torque. That enabled it to tow no less than 2,000 pounds... 500 more than a Nissan Murano!
Toyota Matrix
Very popular at one point in time, but discontinued after 2014, the versatile Toyota Matrix is a favourite compact car because of its spacious and practical interior. What many don't know is that it could also tow up to 1,500 pounds with the 2.4-litre engine - while most rivals in its class don't recommend towing at all.
Share on Facebook