This is the Next-Gen MINI Cooper You Weren't Supposed to See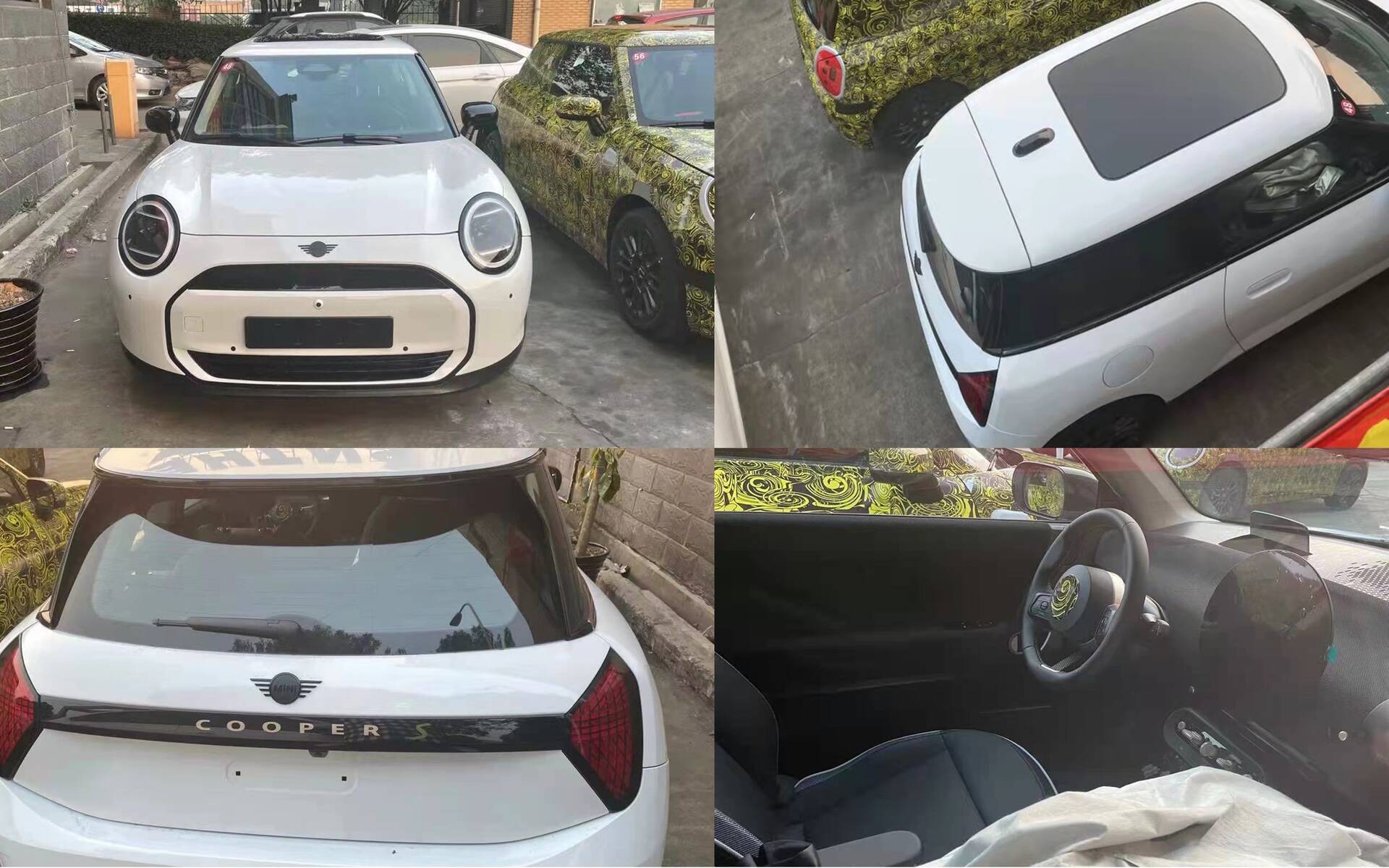 Fresh from a significant update for the 2022 model year, the MINI Cooper is already looking at the next generation. Camouflaged prototypes have been spotted on a few occasions, but this time the car has been fully exposed.
To be clear, we're still talking about a prototype (of what appears to be an electric MINI), one of several units that areundergoing testing in China. Journalist Greg Kable managed to take a few pictures and posted them on Twitter.
The front end is largely unchanged, except for cleaner surfaces and a larger body-coloured panel within the grille.
Another picture shows the panoramic sunroof and new flush-fitting door handles.
The rear-end treatment is totally different, mind you, with trapezoidal taillights connected by a thick black bar where the model's name is found. They are fully integrated to the liftgate, too, and the Union Jack motif seems to have been revised to look less prominent. Also, the rear fenders appear to be more muscular—or fatter, depending on where you stand.
The last picture posted by Kable reveals part of the interior, and once again it's a major evolution. The dashboard is cleaner, the round interface housing the centre touchscreen is larger and more detached from the dashboard, and there are fewer controls below (although the classic MINI toggle switches remain). The instrument panel behind the steering wheel is gone, leaving just a small head-up display in front of the driver.
The next-generation MINI Cooper is expected to arrive in 2023, with gas-powered models rolling off the line in the U.K. as always and the electric variant coming from China through a partnership between BMW and Great Wall Motors. We'll keep you posted.
Share on Facebook