Chevy Silverado, GMC Sierra to Bring "Shorty" Back for 2022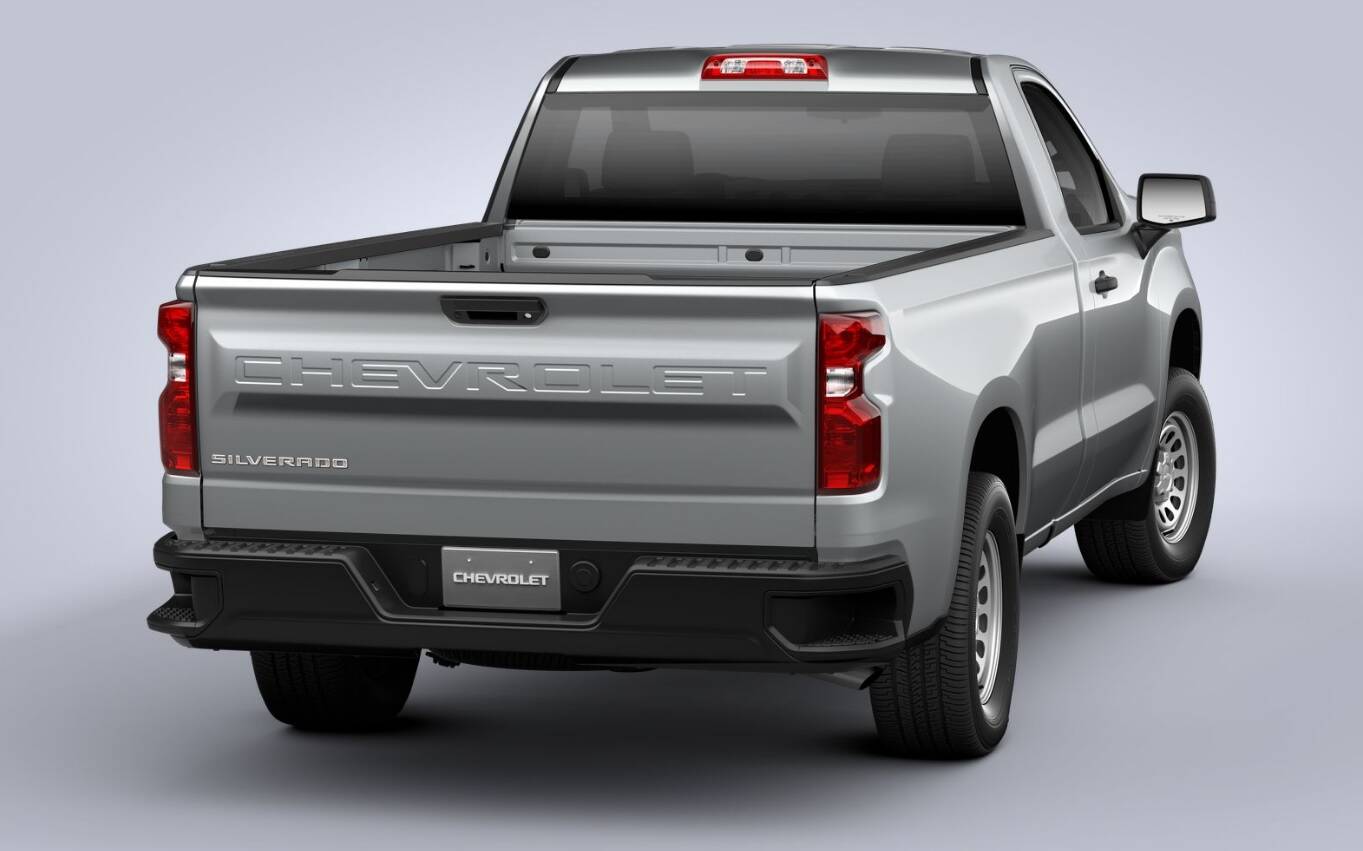 Can't wait for the significantly refreshed and updated 2022 Chevrolet Silverado and GMC Sierra to arrive? Remember, production is scheduled to start this winter, with the first deliveries to follow in the spring.
We've now learned that General Motors has decided to bring back the "Shorty" configuration with a two-door regular cab and 6.6-foot standard cargo bed.
However, as spokespeople for the two brands have confirmed to Car and Driver, customers will only be able to get it in the most basic trim level, namely WT at Chevrolet and Pro at GMC.
Up until now, the latest-generation Silverado and Sierra could only have the regular cab with the 8.1-foot long cargo bed as the standard bed was exclusive to double cab and crew cab models. The crew cab is also available with a 5.8-foot short bed.
The new configuration is aimed at the small percentage of pickup buyers who want the simplest form of a work truck, meaning those who don't need to carry more than three people and haul long items such as plywood sheets.
Why don't they turn to a midsize pickup like the Colorado or Canyon instead? Because most of them still want the power, payload or towing capacity of a full-size truck, that's why.
By the way, Ford similarly offers the F-150 with a regular cab and 6.5-foot bed in XL or XLT trim. Over at Ram, there is no such thing with the current-generation pickup, but you can order one with the Ram 1500 Classic.
Pricing for the 2022 Chevrolet Silverado and GMC Sierra will be announced later. As a reminder, the former adds a new ZR2 model for off-road enthusiasts, while the latter adds Denali Ultimate and AT4X models. Both also feature a much more modern interior (complete with an available 13.4-inch infotainment display) and an upgraded four-cylinder engine with a lot more torque.
Watch: 2022 GMC Sierra to Hit the Road Soon
Share on Facebook