Meet The Car Guide's 2022 Car, SUV and Truck of the Year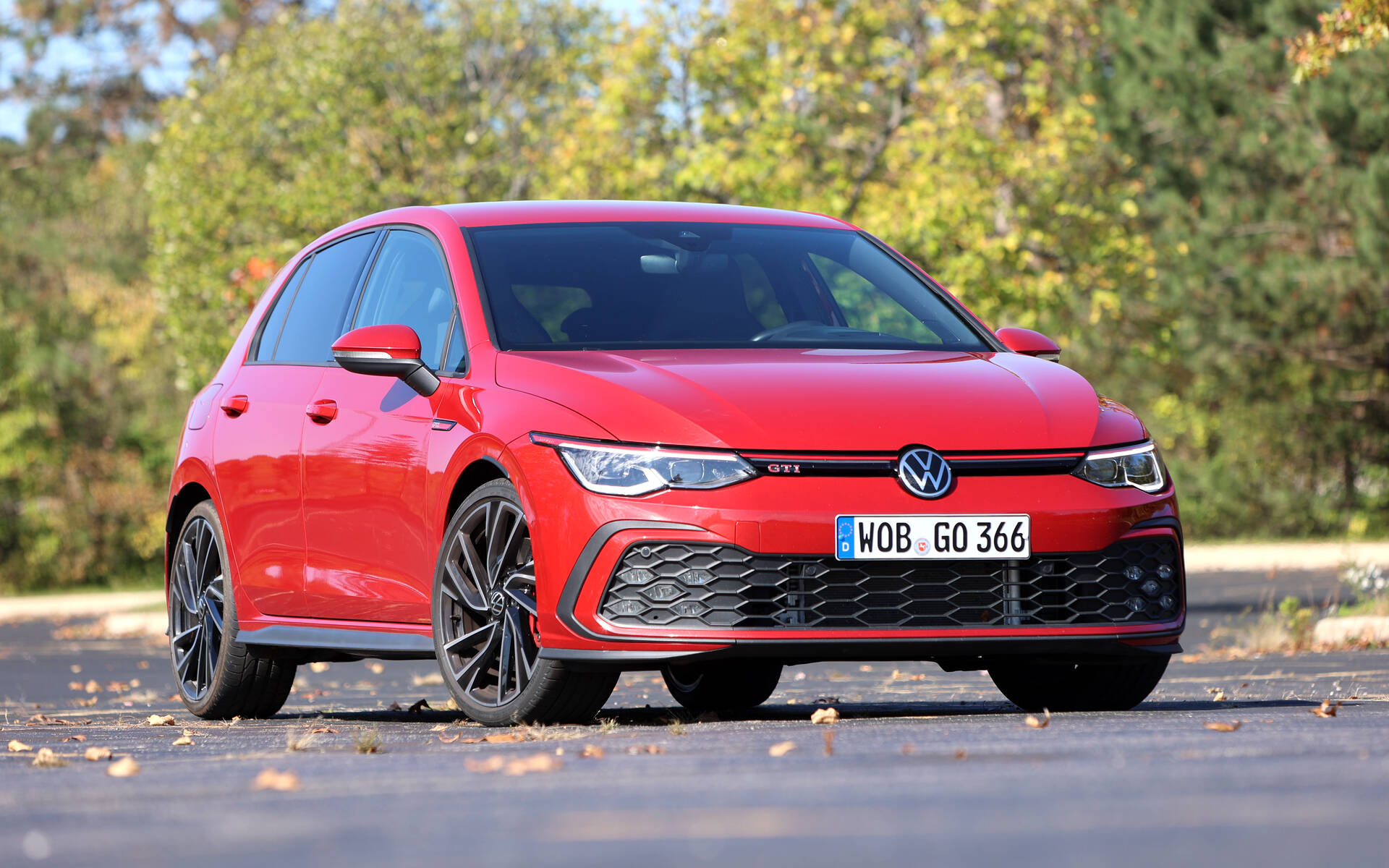 Just like every year, the team at The Car Guide has been busy testing all the new vehicles available in Canada over the past 12 months. With 2022 right around the corner, each one of our seasoned auto journalists voted for the best new models the industry has to offer.
Similar to last year, we are crowning winners in three different categories including New Car of the Year, New SUV of the Year and New Truck of the Year.
Without further ado, here are our selections for 2022… 
New Car of the Year
It was a tight race, for sure, but in the end the Volkswagen Golf GTI and Golf R rose above the two other finalists and are the winners.
Every member of our staff who got to drive these German hot hatches was highly impressed with their top-flight driving dynamics and strong, responsive engines. All of that is rolled into a versatile package that makes the cars pleasant to live with on a daily basis.
By beating the Honda Civic and Chevrolet Bolt EV, the new Golf GTI and Golf R follow in the footsteps of the Polestar 2, which won the award last year.
New SUV of the Year
The all-new Genesis GV70 easily topped every other model on our list when it came to the best new SUV of the year. Surprised? You shouldn't be.
Combining bold, elegant styling with remarkable performance and high levels of build quality and refinement, this new compact luxury SUV from South Korea is a deserving winner. Also, pricing is particularly competitive when you look at all the comfort and safety features included.
The GV70 edged out the Hyundai IONIQ 5 and Toyota Corolla Cross, taking the torch from last year's best new SUV, the Toyota RAV4 Prime.
New Truck of the Year
In a segment with a shockingly large number of new or redesigned models for 2022, the Ford Maverick is good enough to get on top of the podium.
Ford's brand new compact pickup is a solidly built vehicle that stands out with a standard hybrid powertrain, practical size and versatile cabin. With a seriously attractive base price, it will please a lot of customers, too, and even convince people who would otherwise have never even considered a pickup.
The other two finalists were the GMC Hummer EV and Rivian R1T. The Maverick succeeds GM's full-size SUVs (Chevrolet Tahoe, Suburban, GMC Yukon and Cadillac Escalade) which won the award last year.
If you're shopping for a new vehicle right now, don't miss the Best Buys section of The Car Guide, which will soon be updated for 2022.
Share on Facebook