2022 Nissan Rogue Turbo First Drive: Three Cylinders, 201 Horsepower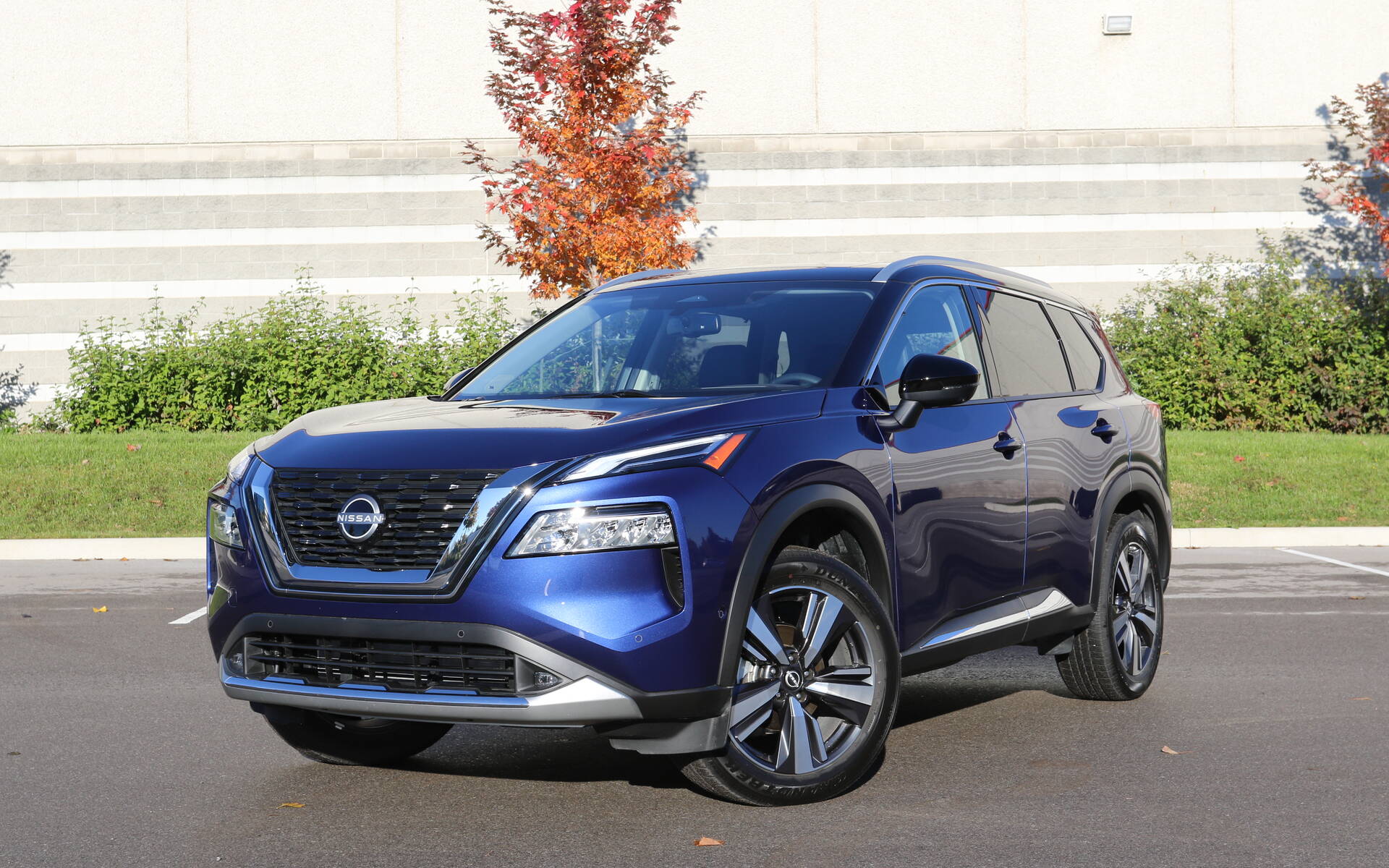 | | |
| --- | --- |
| Strong points | N/A |
| Weak points | N/A |
Full report
When the completely redesigned Nissan Rogue arrived for 2021, we got pretty much the same powertrain as the previous generation, namely a naturally aspirated 2.5-litre four-cylinder engine (now with 181 horsepower) mated to a continuously variable transmission.
For 2022, Nissan adds a second option under the hood. Base models continue to rely on the aforementioned four-cylinder mill, while every other Rogue features a new turbocharged 1.5-litre three-cylinder engine.
Pricing starts at $28,998 for a 2022 Nissan Rogue S FWD. You need to spend an extra $2,300 to get AWD. Turbocharged models retail from $35,598. In top-line Platinum trim, the Rogue will cost you $41,998.
Three Quarters of Infiniti QX50
Where did Nissan find that triple-cylinder, anyway? Well, they took the turbocharged 2.0-litre four-cylinder engine from the Infiniti QX50 and QX55 luxury crossovers and retained only three quarters of it.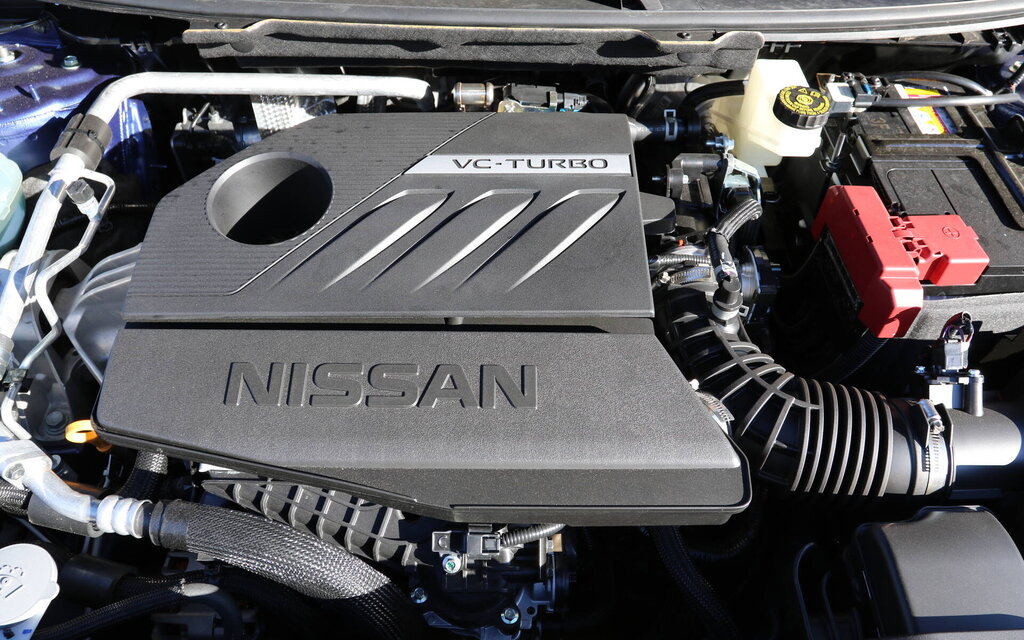 Of course, they made sure to include the innovative variable-compression ratio technology. In operation, the engine offers any compression ratio between 8:1 (for high performance) and 14:1 (for high efficiency).
Output is naturally down, from 268 to 201 horsepower, while peak torque drops from 280 to 225 pound-feet. You may not like the Rogue's CVT, but Nissan claims it's been significantly revised.
How's the Drive?
A lot of vehicles using just three cylinders have an unpleasant sound and rougher operation at idle and ultra-low revs. This one, on the other hand, proves to be discreet.
With adequate power and torque on tap, the turbocharged Rogue's initial acceleration and passing manoeuvres will satisfy most drivers in their daily commutes. Even at full throttle, noise levels remain acceptable. The CVT can't work any miracles, but at least it's much better than in the previous-generation model.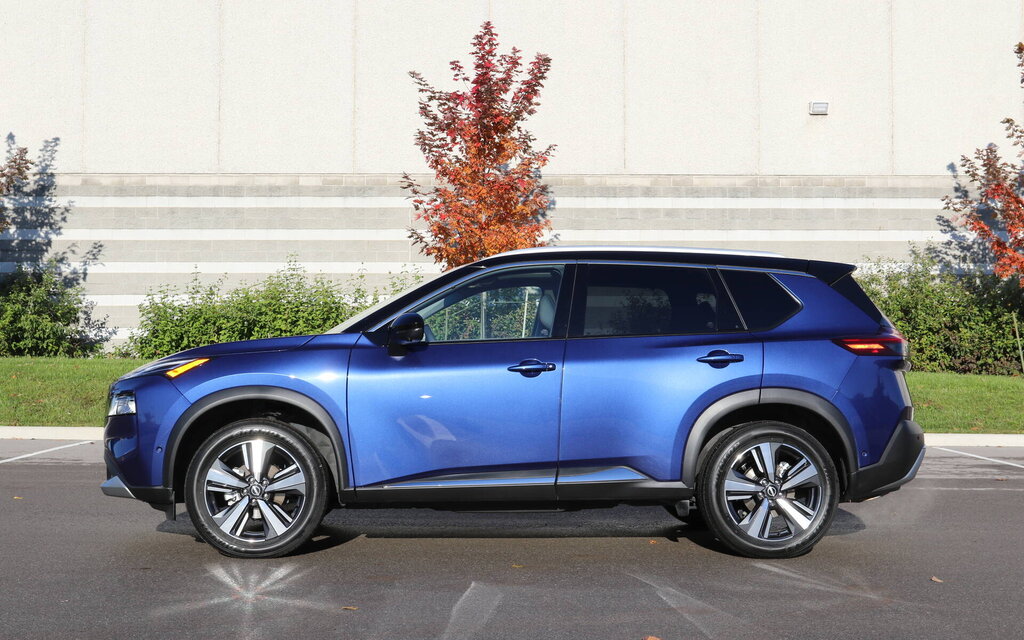 The three-cylinder out-performs the four-cylinder mostly thanks to superior torque, but the difference between the two is not abysmal. As for fuel consumption, Nissan claims a combined rating of 7.6 L/100 km versus 8.3 L/100 km with the 2.5L. Since our test drive was limited to less than 30 kilometres, we couldn't validate the first number.
Everything else about the 2022 Nissan Rogue is essentially unchanged. This is a comfortable, spacious and nicely appointed SUV that boasts much better driving dynamics than its predecessor.
Deal or No Deal
Now, will potential customers be wary of the new three-cylinder engine? As mentioned up top, you'll find it in all but the base Rogues. We even suspect that the company will eliminate the four-cylinder option in the short or medium term.
Betting on such a small yet complex engine with unproven reliability is a risky move by Nissan, especially since the Rogue is the best-selling vehicle in the lineup. We'll start to get some answers early next year when the 2022 Nissan Rogue goes on sale.
Share on Facebook