2023 Ford Bronco DR is a Canadian-built Race SUV Priced at $300K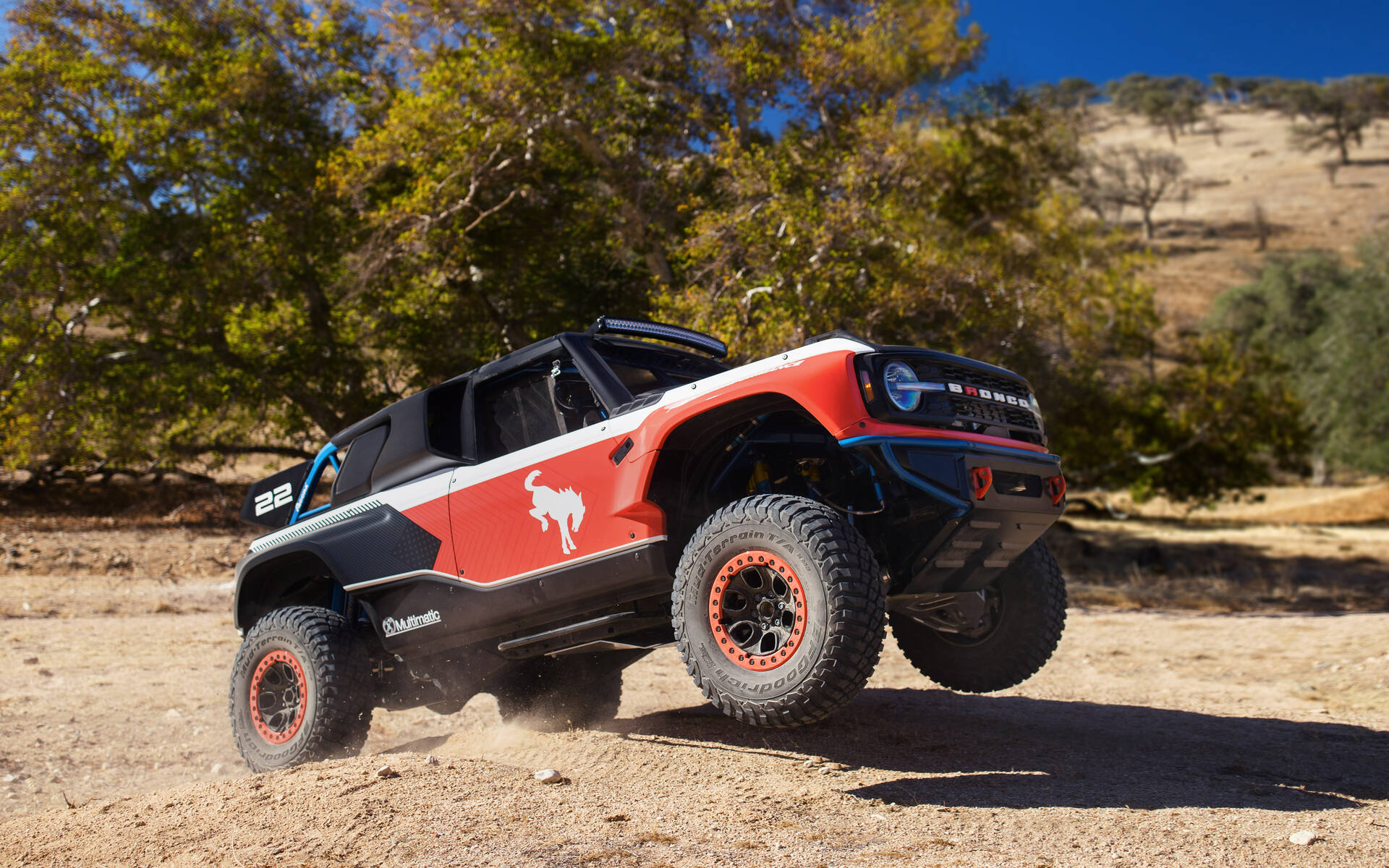 Ford has unveiled the all-new Bronco DR (as in Desert Racer), an extreme SUV designed solely for off-road use and endurance competitions.
A prototype will make its race debut in 2022 and is targeting entry in Mexico's SCORE Baja 1000, wearing Ford Performance red, white, black and blue livery honouring the Baja 1000 victory. The first 50 units of 2023 Bronco DR will be available for sale late next year with a starting price in the mid-$200,000 USD range, or a little more than $300,000 CAD.
What's interesting for us Canadians is that Ford has secured Multimatic as its production partner. The Markham, Ontario company already manufactures the Ford GT supercar, which is bowing out after the 2022 model year, and will next focus on this wild Bronco creation.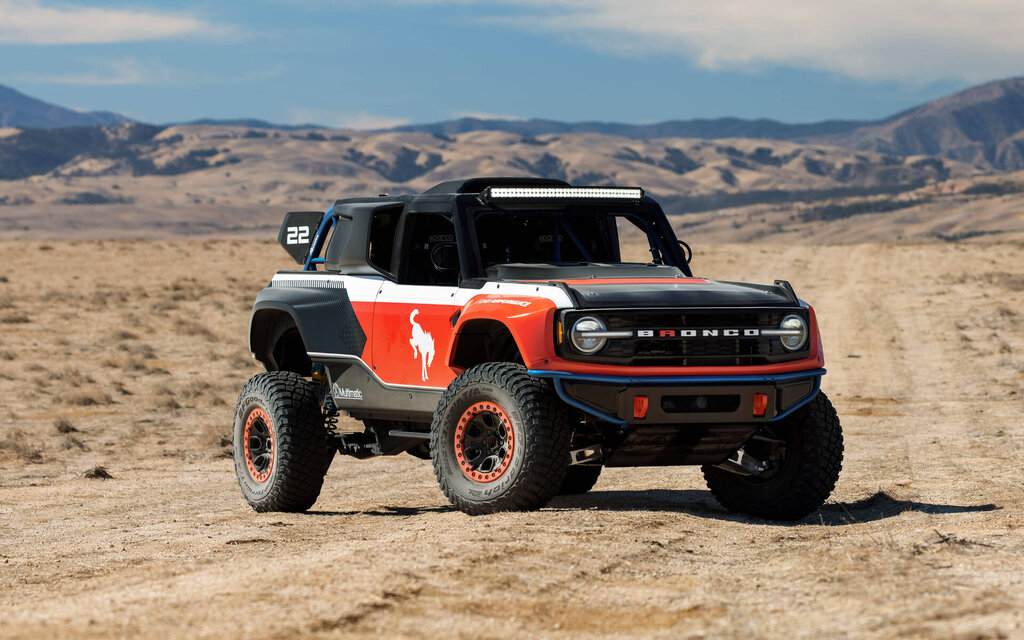 Multimatic is also supplying the safety cage, Positional Selective DSSV dampers and aluminum lower control arms. As for the engine, Ford has selected the third-generation 5.0-litre Coyote V8 that aims to generate more than 400 horsepower, which could serve as a preview of the future Bronco Raptor.
The Bronco DR is based on the four-door model. In addition to the items listed above, the long list of modifications includes a brand-exclusive High-Performance Off-Road Stability Suspension (H.O.S.S.) system offering 15.1 inches of front suspension travel and 17.4 inches of travel in the rear—up 55.1 percent and 58.6 percent, respectively, from the Bronco Badlands. The approach angle is an impressive 47 degrees.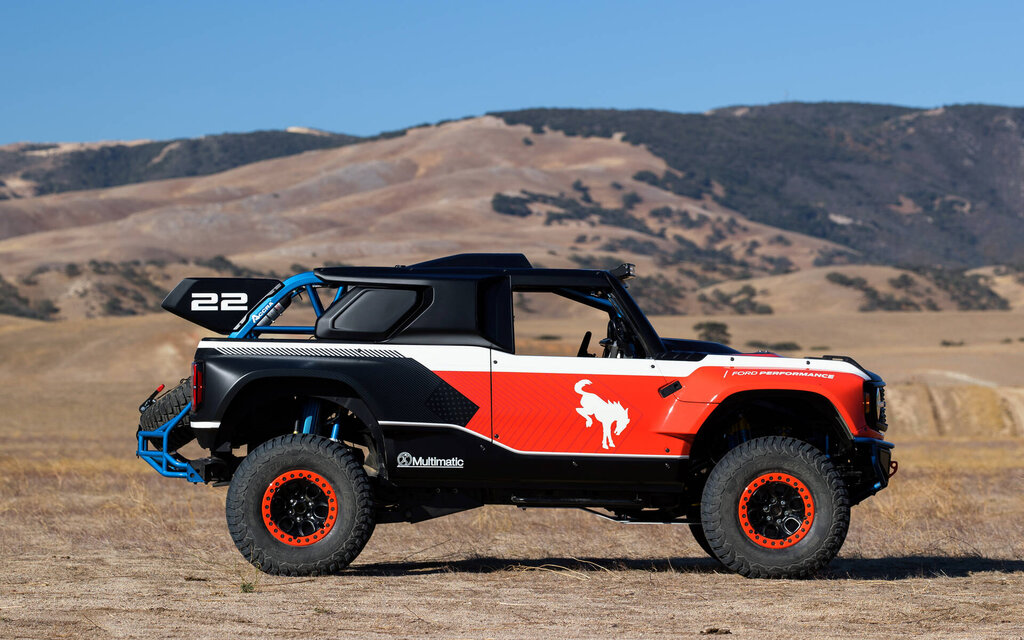 Then you add 37-inch BFGoodrich Mud-Terrain T/A KM3 tires featuring an advanced Krawl-TEK compound for improved grip on rock and slick surfaces, large air intakes on the upper sides and another on the roof providing additional cooling air, an electric shift-on-the-fly transfer case from the F-150, and brakes with upgraded pads.
Finally, fibreglass body panels wrap a windowless cabin devoid of amenities like air conditioning and more, but incorporating a pair of race seats and Motec C187 display and CAN data acquisition system. You likely won't ever get the opportunity to sit inside this beast, but the Canadian content and assembly is reason to be proud, for sure. Make sure you take a look at the photo gallery!
Share on Facebook