Ford Maverick Hybrid is More Efficient Than Initially Advertised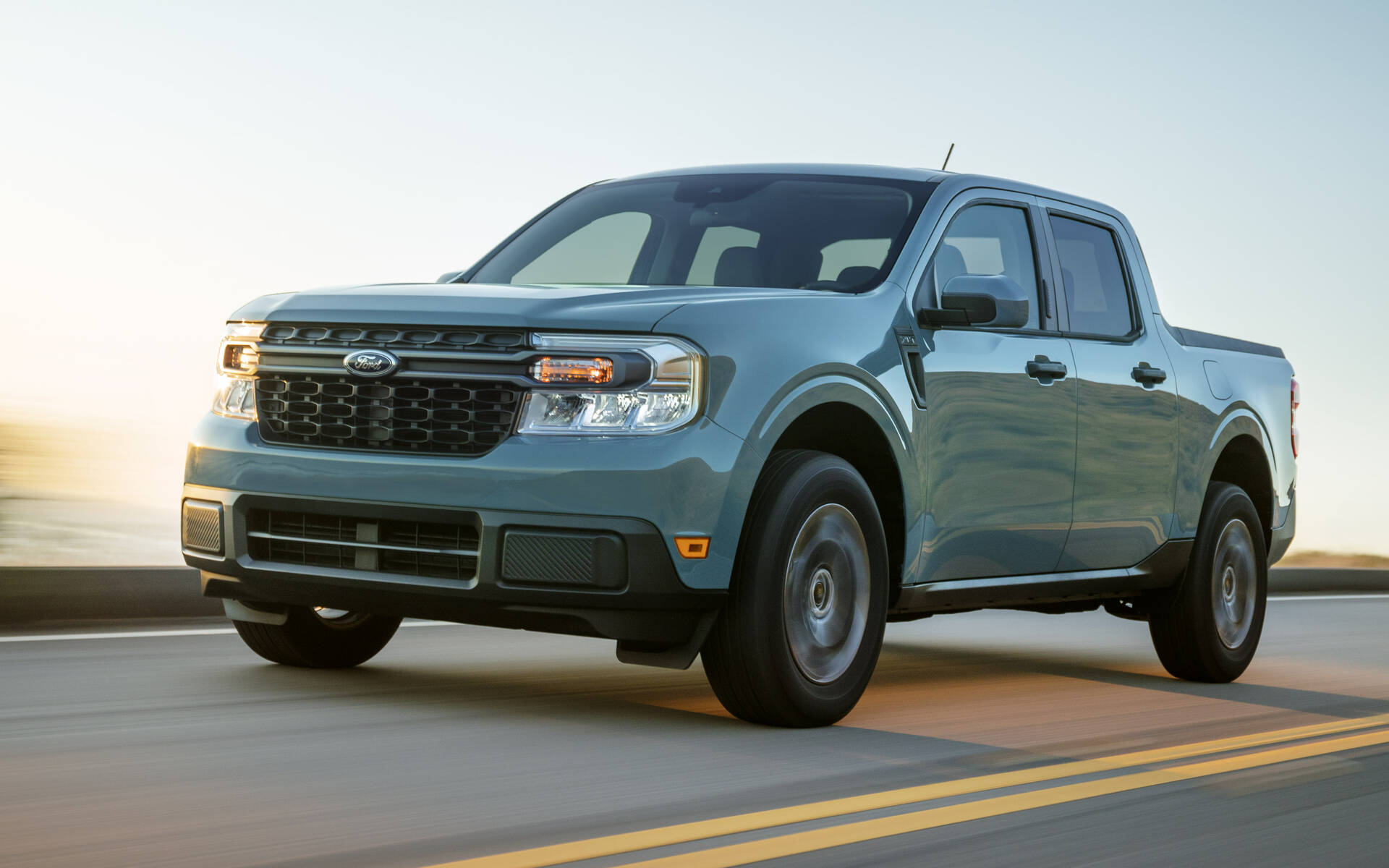 With gas prices soaring to new heights in many parts of the country, hybrid and electric vehicles suddenly become more attractive. We have good news to report about one of them: the all-new 2022 Ford Maverick.
Unveiled back in June, this compact pickup comes standard with a hybrid powertrain and starts at just $25,900 plus freight and delivery charges of $1,995. Ford initially advertised a fuel consumption of 5.9 L/100 km in the city, but as it turns out the truck is even more efficient than that.
Using a new 2.5-litre Atkinson-cycle engine and continuously variable transmission, the Maverick Hybrid is officially rated at 5.6 L/100 km around town. When you factor in the 7.1 L/100 km on the highway, the combined rating is 6.3 L/100 km. Other than the tiny Mitsubishi Mirage, you can't get a better performance with any gas-powered car.
"Maverick redefines what a truck can be," said Mathieu Rompré, Maverick marketing manager at Ford of Canada. "That is combined with room for five, innovative FLEXBED and FIT slots, and plenty of towing and hauling for weekend trips or do-it-yourself projects."
The big drawback for pickup buyers is that the hybrid variant of the Maverick comes with front-wheel drive only. If you want all-wheel drive, you need to select the Maverick EcoBoost with a 2.0-litre turbo engine. This one uses an eight-speed autobox and achieves 8.1 L/100 km in the city, 10.7 L/100 km on the highway and 9.6 L/100 km overall.
The first Maverick EcoBoost customers took delivery of their truck in September and more units are on their way to dealers across Canada right now. As for the Maverick Hybrid, Ford expects to start shipping in December with the first customer deliveries to take place in January 2022 so required emissions certification can be completed.
Watch: Everything You Need to Know About the 2022 Ford Maverick
Share on Facebook