World's Only Plum-coloured Ferrari LaFerrari to be Auctioned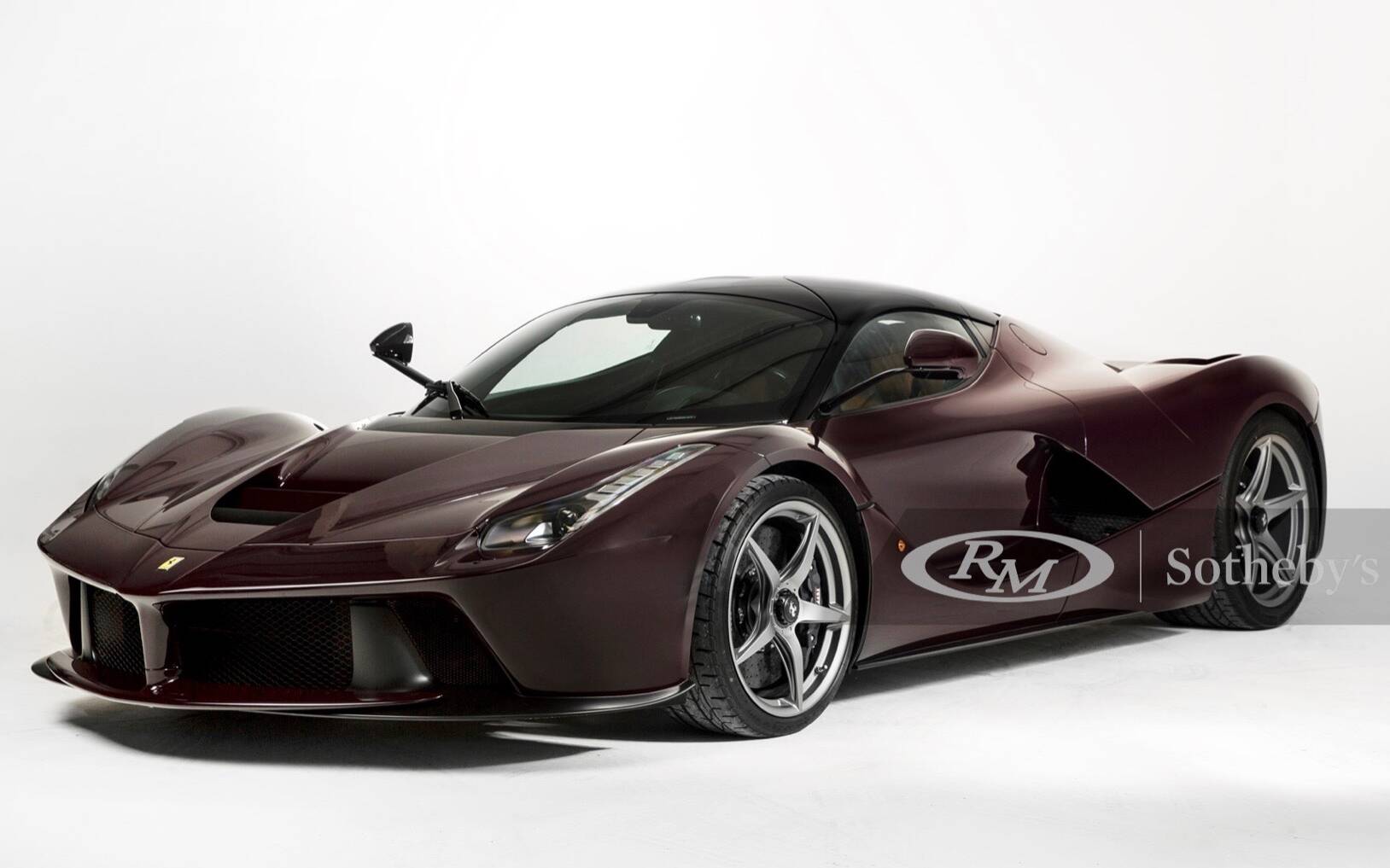 The short-lived and highly exclusive Ferrari LaFerrari was limited to just 499 units, not counting the 209 LaFerrari Aperta convertibles that followed and the two additional copies built for charity auctions. The one to be sold by RM Sotheby's on November 6 is unlike any other.
Why? It's the only one in the world finished with a Vinaccia (plum colour) body and a Pelle Chiodi Di Garofano (brown) interior. Not exactly a combination that will please every bidder, but the one-of-a-kind nature of this Ferrari is impossible to ignore.
The car also sports a front splitter, side skirts and rear diffuser in satin black, as well as grey-painted alloy wheels and black brake callipers. There's an automatic suspension lift system to prevent damage to the precious body. Oh, and a matching luggage set is included, too.
A Swiss-based collector acquired the unique LaFerrari in 2016, but it's now in the hands of a consignor in the U.K. We forgot to mention that it has logged only 918 miles (1,477 kilometres).
According to RM Sotheby's, the car could be worth up to $3.4 million USD, or approximately $4.2 million CAD at the current exchange rate.
By the way, it's far from the auction record for a Ferrari LaFerrari. In 2016, a 500th coupe specially created to help raise funds for reconstruction efforts in Central Italy, which was devastated by an earthquake, sold for $7 million USD. One year later, Ferrari built a 210th LaFerrari Aperta to profit Save the Children's education program and it fetched $10 million USD.
In case you don't know or fail to remember, the LaFerrari is a hybrid supercar combining a 6.3-litre V12 engine with a pair of electric motors. Total output amounts to 950 horsepower, just 46 horsepower shy of the new Ferrari SF90 Stradale.
Watch: The Ferrari LaFerrari is a Handful to Drive!
Share on Facebook