2021 Toyota GR Yaris: One Quick Drive is Enough to Fall in Love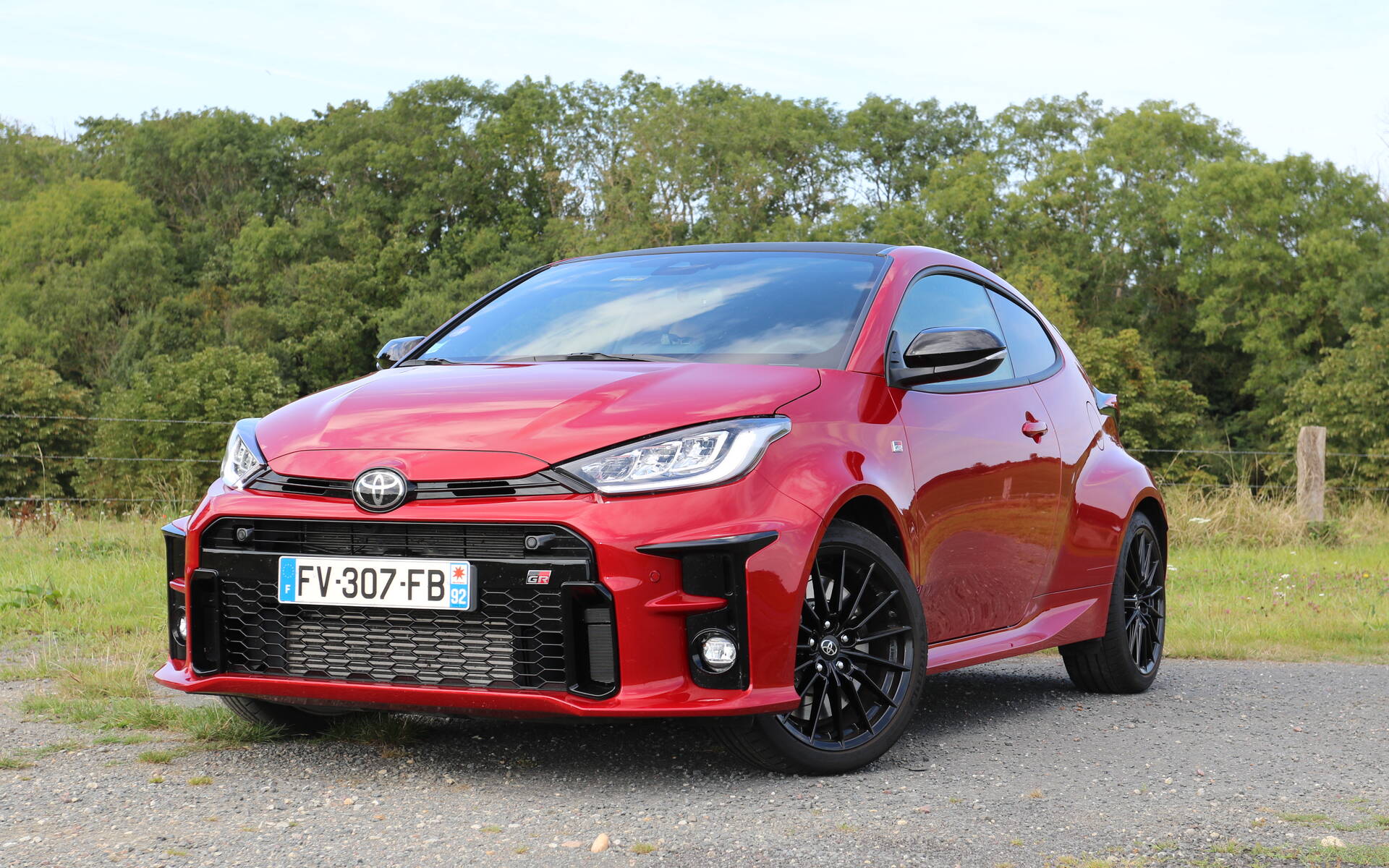 Strong points

Punchy and feisty engine
Top-flight dynamics
Sharp steering
A joy to drive

Weak points

Disappointing sound at low revs
Loud at higher speeds
Useless rear seats and trunk
Full report
The sensational Toyota GR Yaris is a forbidden fruit here in Canada, yet many of you seem to show a lot of interest in this little hot hatch. During a recent trip to France, we were lucky enough to get our hands on one.  
To be clear, the Yaris sold in Europe is different from the re-badged Mazda2 that we knew. In GR trim, Toyota's three-door subcompact car gets aluminum body panels, a forged carbon roof and flared fenders that make for a wider stance and tracks thus improving handling.
Under the hood is a turbocharged 1.6-litre triple-cylinder engine cranking out 257 horsepower and 266 pound-feet of torque, enough to send the 1,280-kilogram GR Yaris from 0-100 km/h in just 5.5 seconds. Think about that.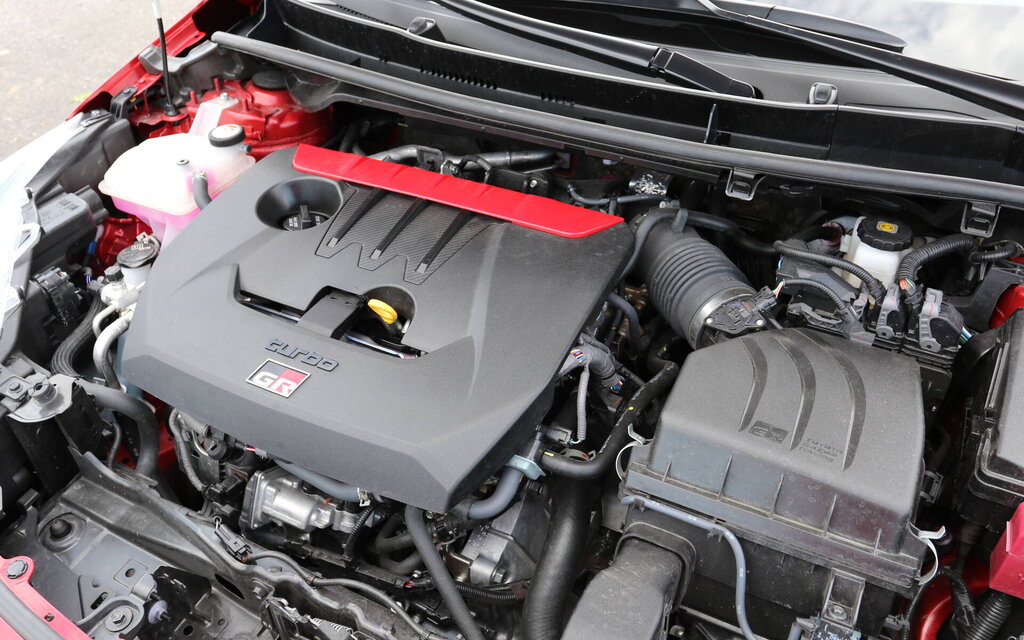 A six-speed manual transmission (there's no other option) controls power delivery with the help of a uniquely tuned all-wheel drive system called GR-Four. Using a selector on the centre console, it's possible to alternate between drive modes and adjust torque distribution—either 50:50, 60:40 or 30:70.
Models equipped with the Circuit Pack also benefit from a limited-slip differential. That wasn't the case of the GR Yaris Premium we tested. However, it came with a number of convenience and safety features including blind spot monitoring, rear cross traffic alert, keyless start, premium audio and head-up display.
With the optional Scarlet Flare paint, the price amounted to $36,350 euros including taxes. The GR Yaris carries a gas-guzzler tax of $7,851 in France, which means ours actually cost 44,201 euros. At the current exchange rate, that's equal to $65,515 CAD. Yikes.
Subtly Sporty
While it can be hard for French customers to land a copy of the GR Yaris due to its limited availability, the car didn't really turn heads during our test drive. For a lot of folks, there's nothing special about it. In a way, Toyota has created perhaps the ultimate sleeper.
The interior is similarly low-key with no flashy colours or abundant use of carbon. You have a classic, mostly black cabin that adds red stitching on the gear shift boot, hand brake, steering wheel and seats. Overall, fit and finish is pretty good despite the many cheap plastics throughout—the kind you'd expect to find in a base Yaris, not such an expensive performance variant.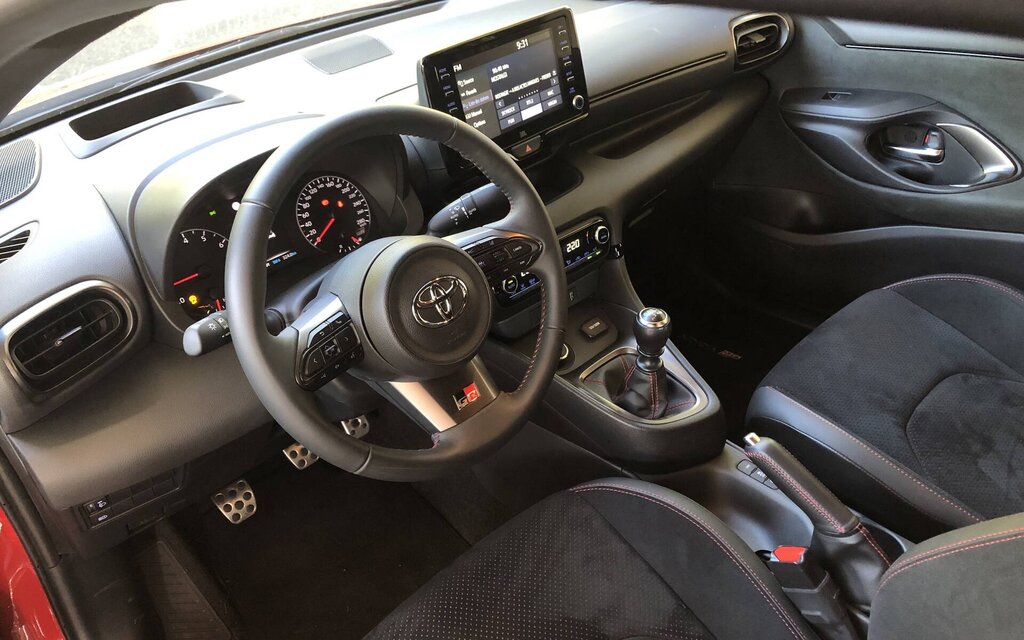 The GR-specific front buckets provide adequate comfort and support, although taller drivers may complain that the seat cushions don't go down low enough. There's decent space for medium-sized adults, too, including headroom. The same cannot be said in the rear, where legroom is almost inexistent—it's best to leave those seats to young children or else cargo that doesn't fit in the 174-litre trunk.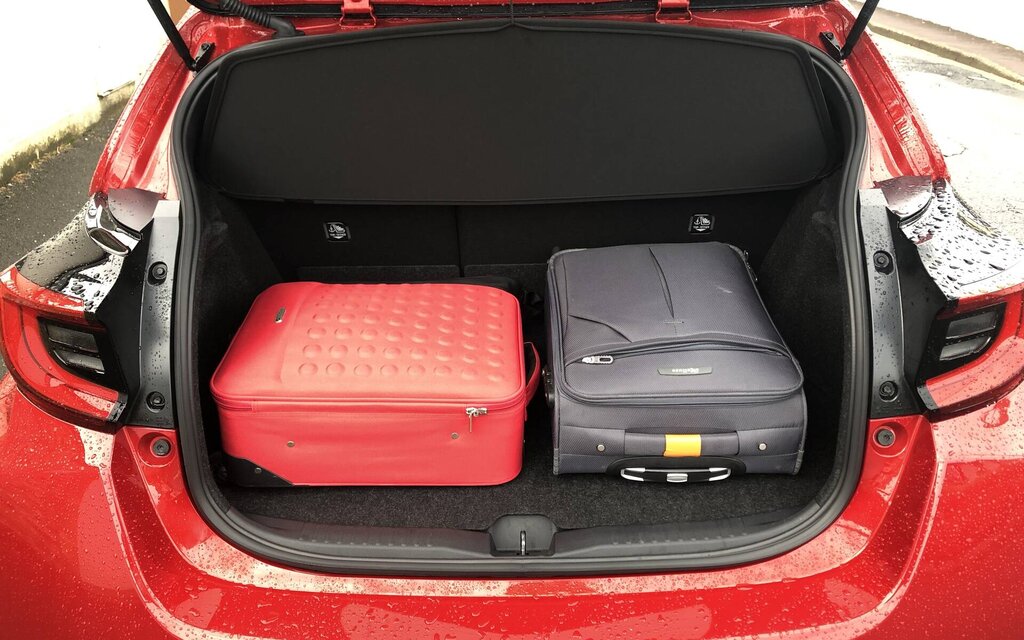 Firing up the engine is met with disappointment as the GR Yaris' triple-cylinder lets out a gruff noise instead of a delightful growl. The ride proves shockingly stiff and the sheer lack of visibility out the rear quickly becomes an issue. It's not much better up front with the large rear-view mirror, mind you.
On the bright side, the GR Yaris delivers excellent handling complete with a short turning radius that makes driving around town easy. The little AWD dynamo is a treat with ample power for overtaking slower traffic and merging onto highways.
We recorded an averaged fuel consumption of 8.3 L/100 km, which is far from impressive. What's more, road noise and wind noise at higher speeds can become annoying for everyone on board. We can't imagine what it would be like here in Canada, especially on some of the most damaged stretches of road.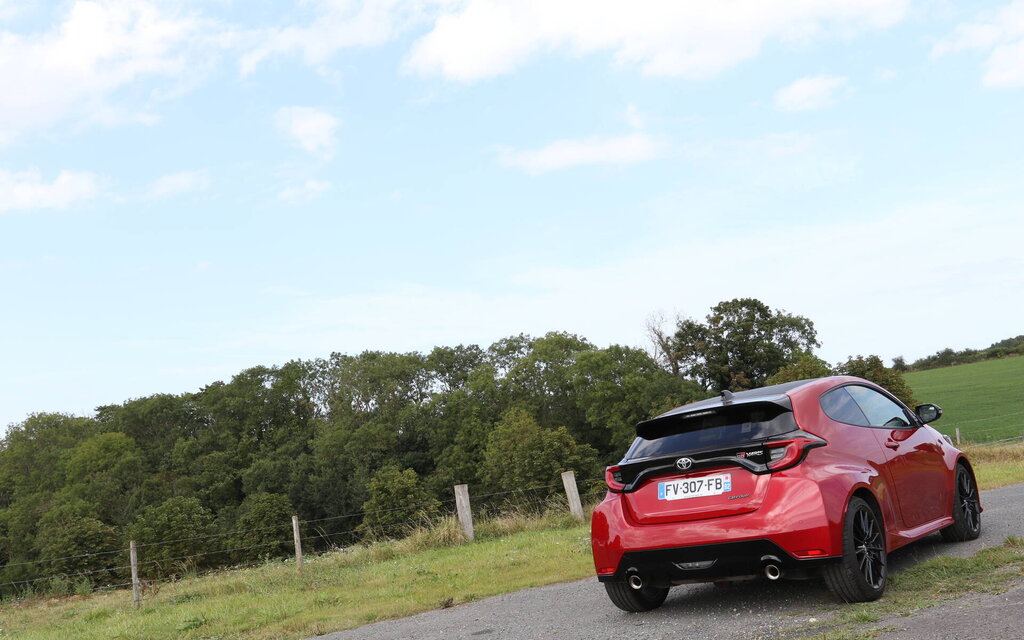 Like a Go-kart
The corner-carving Toyota GR Yaris is the most fun and satisfying when the going gets twisty. The short wheelbase, reduced weight and healthy power make for a fantastic combination. Torque is solid enough at 3,500 rpm, while the engine achieves its full potential near the 7,000 rpm redline. The disappointing sound at low revs turns into a pleasant scream past 4,000 rpm, and hearing the turbo's blow-off valve working during each shift adds to the sporty driving experience.
The manual transmission is nicely matched to the engine, with progressive clutch action and a firm but precise shifter. Our only complaint is the fact that the pedals are too far apart to perform heel-toe shifting in proper fashion. Purists won't like that.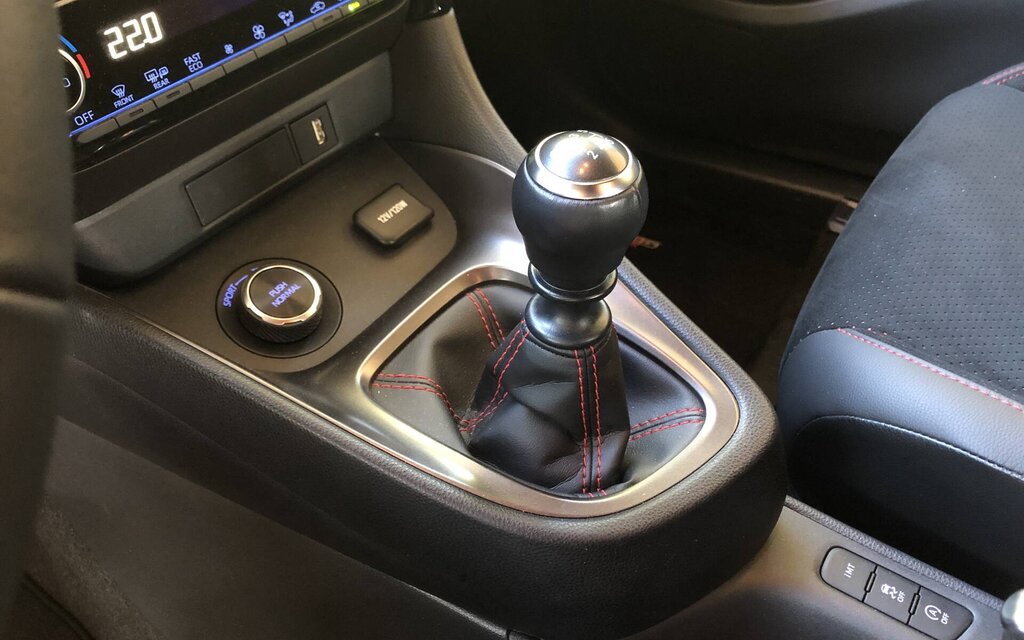 Blessed with Michelin Pilot Sport 4 S tires, the GR Yaris enjoys phenomenal grip. There's no move you can make to compromise its balance and rock-solid footprint. Steering is beautifully sharp, too. And if you force the AWD system to send more torque to the rear wheels, powersliding becomes easy.
Thank You, Toyota
Toyota and Lexus are often criticized for making dull and uninspiring vehicles, but the engineers that created the GR Yaris dared to push the limits and it paid off big time.
As we returned the car, we felt sad knowing it will likely never come to Canada. But that makes sense given that the GR variant is designed to boost sales of the regular Yaris, which we no longer have on this side of the Atlantic.
Share on Facebook