2021 Chrysler
Grand Caravan

: The Reign is Over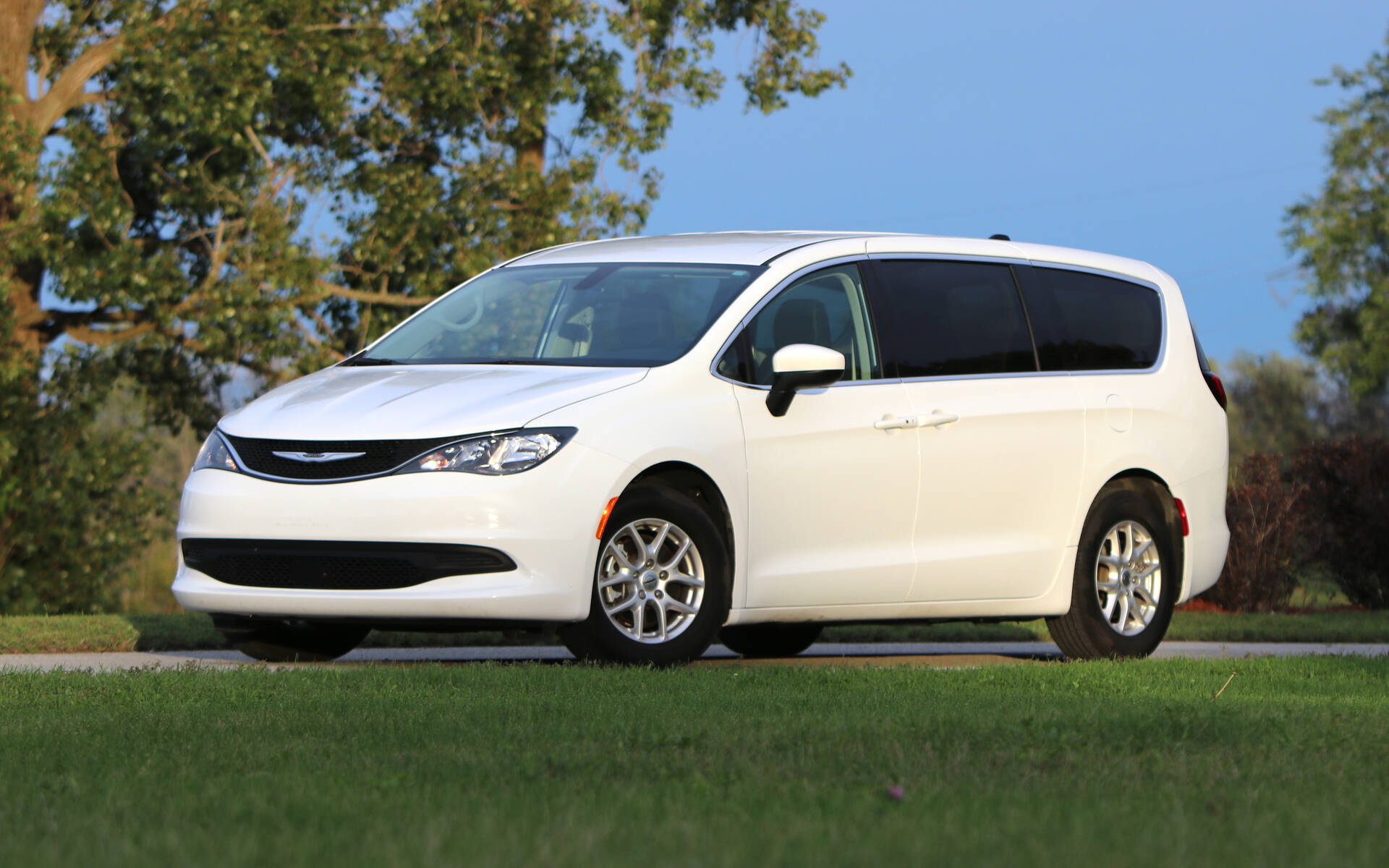 Strong points

Lots of comfort, smooth ride
Extremely versatile interior
Pleasant engine performance

Weak points

Too expensive
Already dated
Forget about leasing
Consider the Pacifica instead
Full report
The old but successful Dodge Grand Caravan is dead now, much to the chagrin of budget-conscious Canadian families. Meanwhile at Chrysler, the Pacifica is a high-quality though expensive product that still can't sell in respectable numbers.
In order to attract customers looking for a more affordable minivan, the brand launched a stripped-down version of the Pacifica in the U.S. two years ago. Called Voyager, this model manages to please those who want a more modern alternative to the Grand Caravan. It also proves popular among fleet customers and rental companies.
In Canada, the decision was made to re-badge the Voyager as Grand Caravan since that name has a lot more power and recognition here. The new 2021 Chrysler Grand Caravan is therefore exclusive to the Great White North and sort of a replacement for the departed Dodge minivan.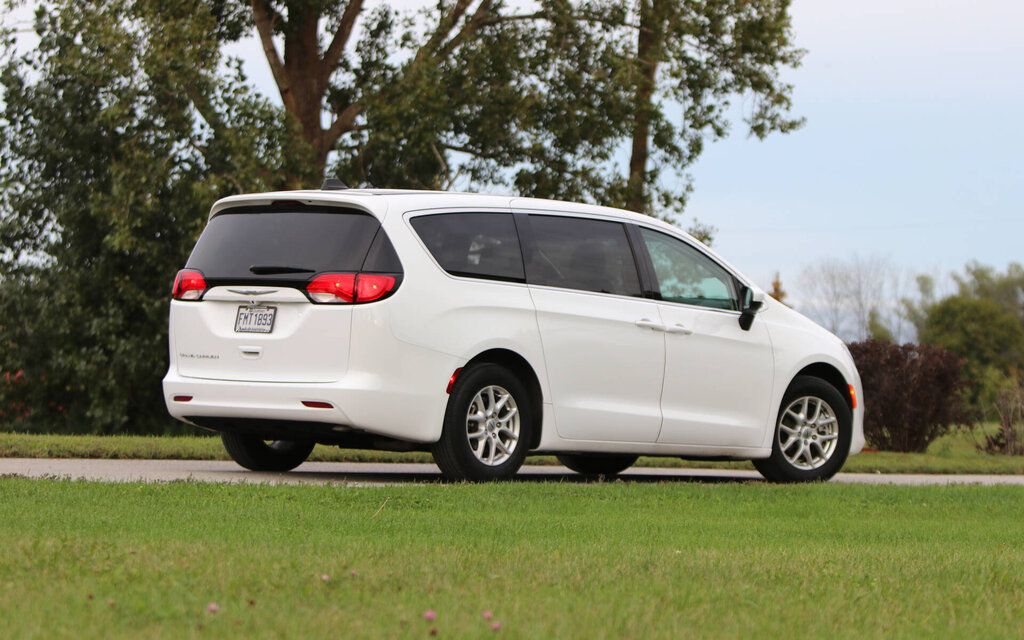 At the same time, Chrysler made a number of revisions and updates to the Pacifica for 2021, including available AWD and a top-line Pinnacle model. It's sharper-looking, quieter and more technologically advanced.
The Grand Caravan is pretty much a base Pacifica from the early years of the current generation (introduced for 2017). Content and model selection are limited. You have the entry-level SE and the better-equipped SXT, the latter featuring alloy wheels, body-coloured door handles and second-row captain's chairs—stuff you'd normally expect to find as standard on a new minivan in 2021.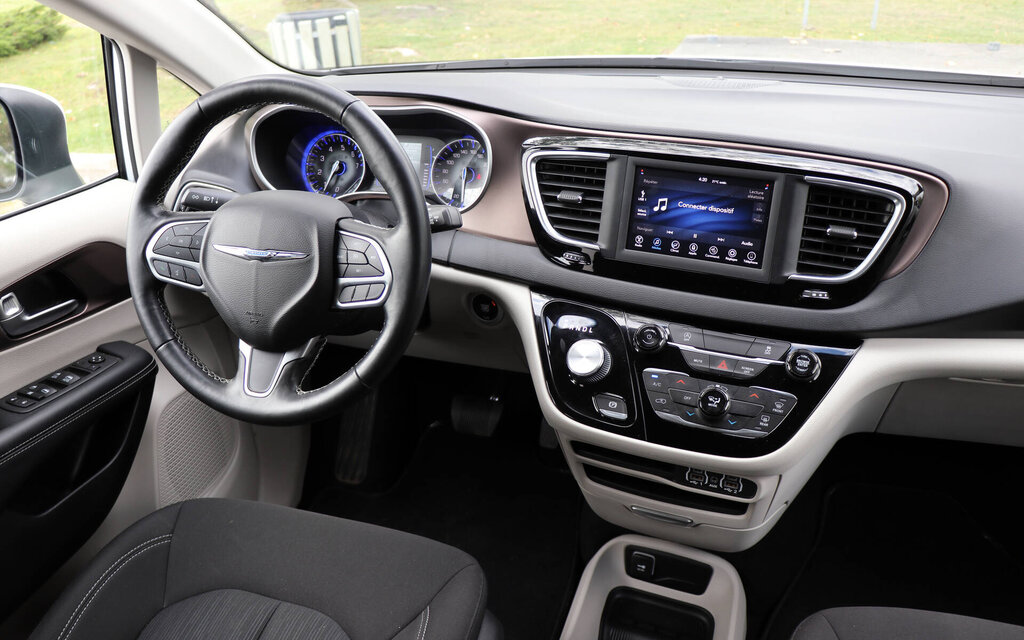 What's in the Chrysler Grand Caravan?
The 2021 Chrysler Grand Caravan is comfortable, quiet and extremely versatile, offering a ginormous cabin, exceptional driving position and flawless ergonomics overall. The interior layout is more utilitarian than classy, of course, and a far cry from the luxurious cruiser that is the Pacifica, especially in the higher trim levels. There are many grey plastics and black fabrics, not much fancy stuff. It's all tastefully executed, but not very inspiring.
You'll find all the power accessories you need, tri-zone climate control, a decent touchscreen with Apple CarPlay and Android Auto, as well as multiple storage compartments. Too bad you have to spend $1,095 to get remote start along with heated seats and steering wheel, plus another $1,595 for power sliding doors and tailgate. If you want leather, Uconnect infotainment or a DVD player, the Pacifica is the only way to go.
Carrying over the 287-horsepower V6 engine, the Chrysler Grand Caravan delivers commendable performance. Fuel economy is better than that of the old Dodge minivan, which had an aging six-speed autobox. Expect to achieve a combined 10.5 L/100 km, on par with the Honda Odyssey and Kia Carnival.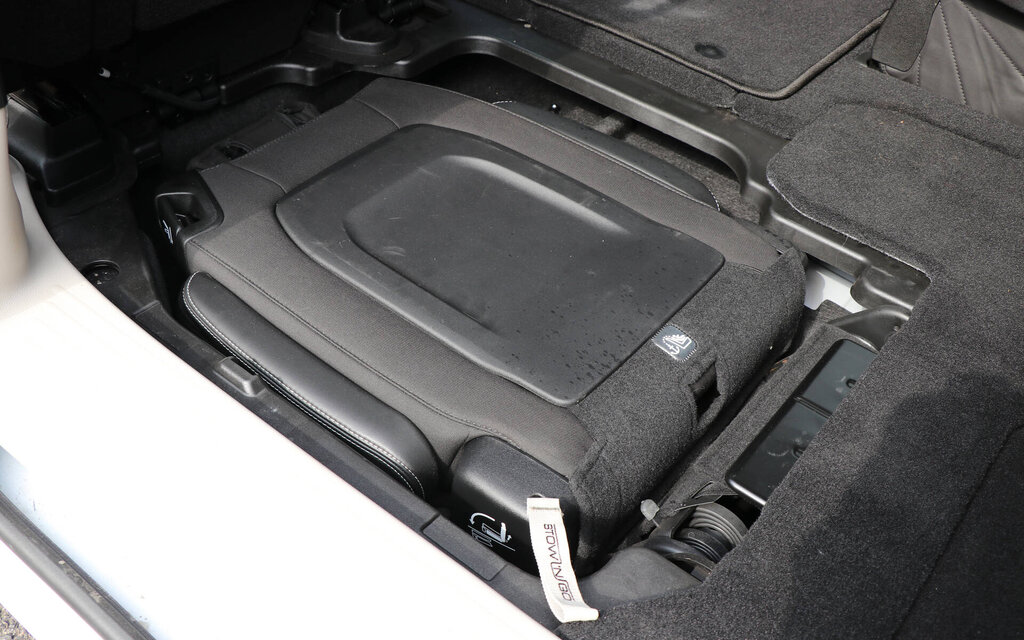 New Competition
Let's talk about the Carnival for a bit. Replacing the Kia Sedona, it proves to be a serious, competitively priced player in the segment, with more standard content than the Grand Caravan. Since the days of sub-$30k minivans are over at Chrysler/FCA/Stellantis, the new Korean is poised to steal a sizable market share.
The 2021 Grand Caravan has a base MSRP of $37,995 plus freight and delivery. Making matters worse for potential customers is the fact that the available rebates from the manufacturer are not as generous as in the past. Back in 2019-2020, you could get approximately 25 percent off the MSRP. Now, it's more like 10 percent. Our tester was listed at $45,875, with $4,587 in rebates for an actual price of $41,288.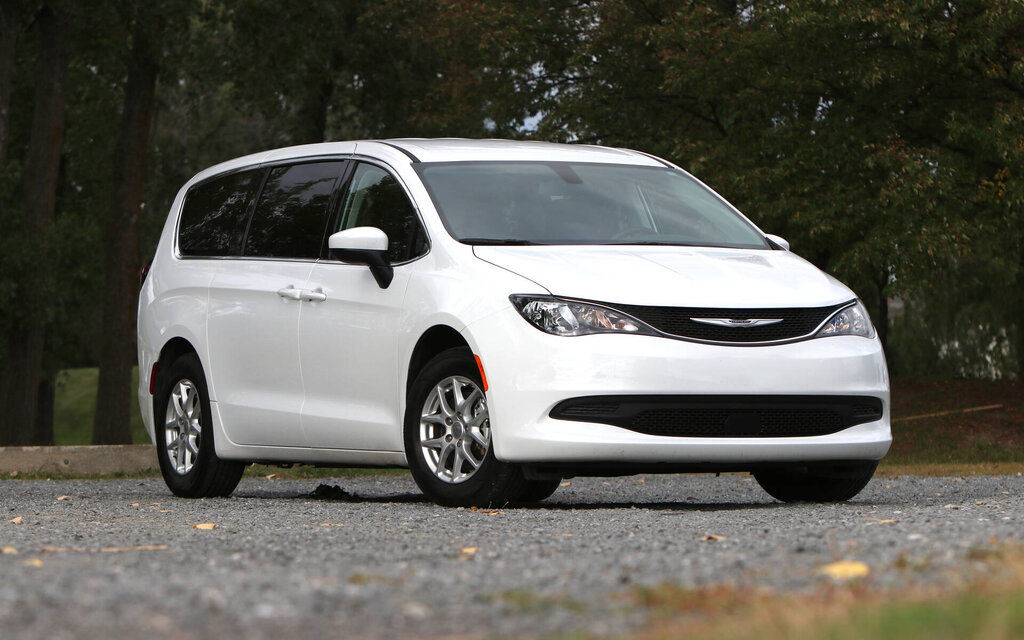 Too Expensive?
Considering that Kia's minivan offers more features, more modern styling and a better warranty for about $5,000 less, it's hard to make a case for the Grand Caravan from a financial standpoint.
Why on Earth would anyone buy a new Chrysler Grand Caravan today? I honestly don't know. And judging by the small number of units making their way to dealers, the company doesn't seem to be too high on this model, either.
Share on Facebook