Hyundai Lays Out Plan to Popularize Hydrogen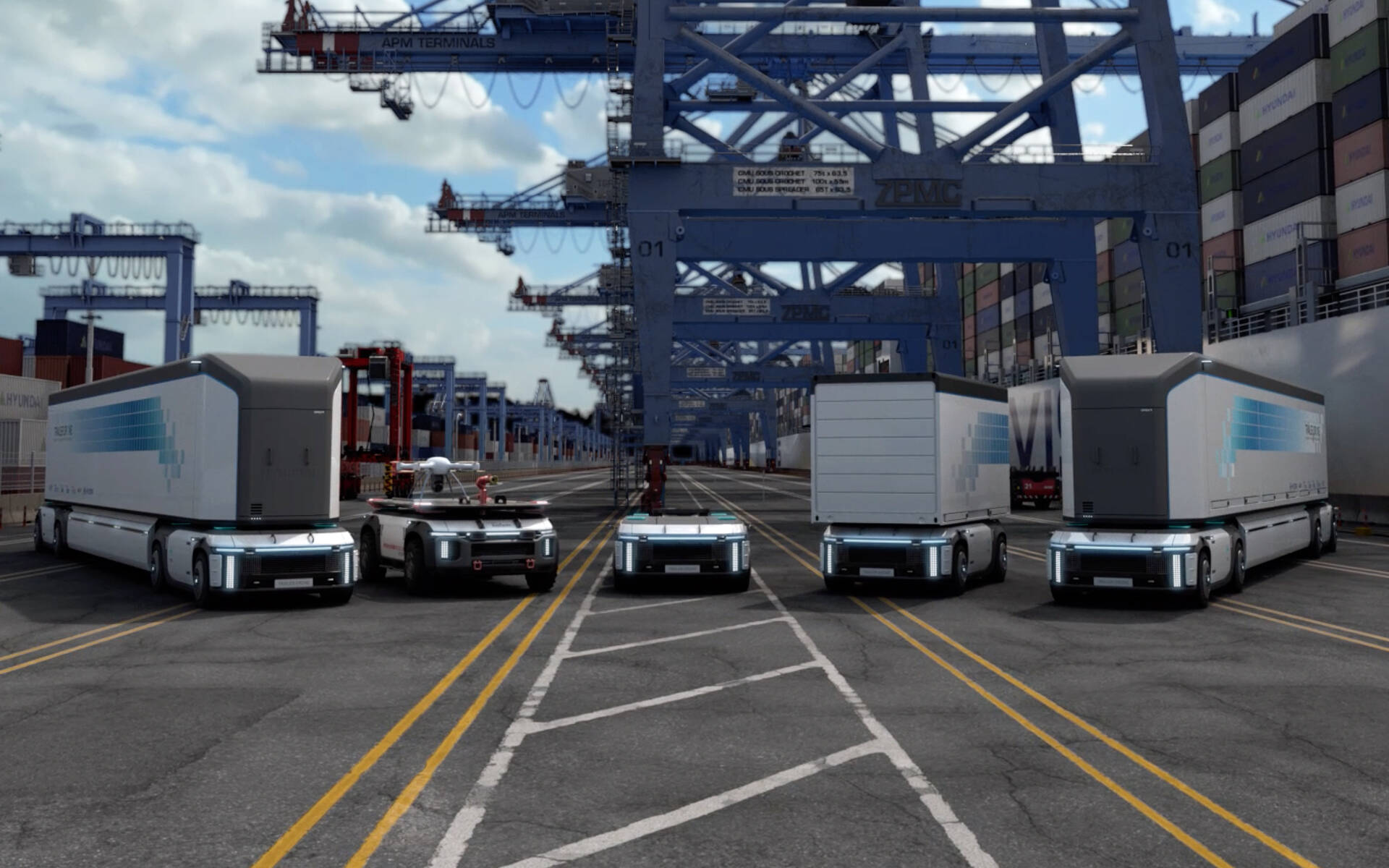 Hyundai is one of those companies that see a real future for hydrogen. Today, it unveiled a comprehensive plan to popularize this form of energy by 2040—not just with passenger and commercial vehicles, but also boats, air mobility, homes, buildings, powerplants and more.
Essentially, the Korean giant wants to build a hydrogen society by completely eliminating fossil fuels from our daily lives.
First, Hyundai will introduce a third-generation fuel cell system—in 100kW and 200kW variations—sometime in 2023. It expects total package volume to be reduced by 30 percent, output to increase by as much as 50 percent, costs to drop by more than half, and durability to improve to over 500,000 kilometres.
We'll see the system in the successor to the Nexo crossover as well as a new multi-purpose vehicle. Hyundai also plans to launch a large SUV powered by fuel cell after 2025.  
Flexibility and modularity are such that the system can be arranged in a flat stack just 25 centimetres tall, allowing it to be used for various applications including MPVs, buses and trams. Another option is to stack 100kW systems to create a 'Power Unit Module' offering as much as 1 MW, ideal for use as an emergency power system for large ships or IT companies, Hyundai explains.
By 2028, Hyundai expects to become the first global automaker to apply its fuel cell system to all commercial vehicle models (buses, heavy trucks, etc.). And just two years later, it predicts fuel cell electric vehicles will achieve a price point comparable to that of a battery electric vehicle thanks to economies of scale that will be realized in the coming decade.
Some of the fuel cell vehicle concepts Hyundai is working on include a hybrid sports car called Vision FK, developed with the help of Croatian hypercar maker Rimac. With a maximum output of over 500 kW (670 horsepower), the model can accelerate from 0-100 km/h in less than four seconds while achieving more than 600 kilometres of range.
Another concept is called e-Bogie, a driverless mobile platform with fuel cell propulsion and fully independent four-wheel steering. It can support ground logistics, construction, firefighting and disaster relief missions, for example. Combining two e-Bogies creates the Trailer Drone concept, a container transportation system replacing current semi-trailer trucks and able to haul cargo autonomously over 1,000+ kilometres.
It's important to note that Hyundai is not in a rush to completely get rid of combustion engines like other automakers are. It is aiming for zero-emission vehicles to represent 30 percent of its global sales by 2030 and 80 percent by 2040 (with 100 percent in most markets including North America).
Hyundai also plans to achieve carbon neutrality in its products and global operations by 2045.
Share on Facebook