Watch: Travis Pastrana Tears Up Mount Washington in Record-breaking Hill Climb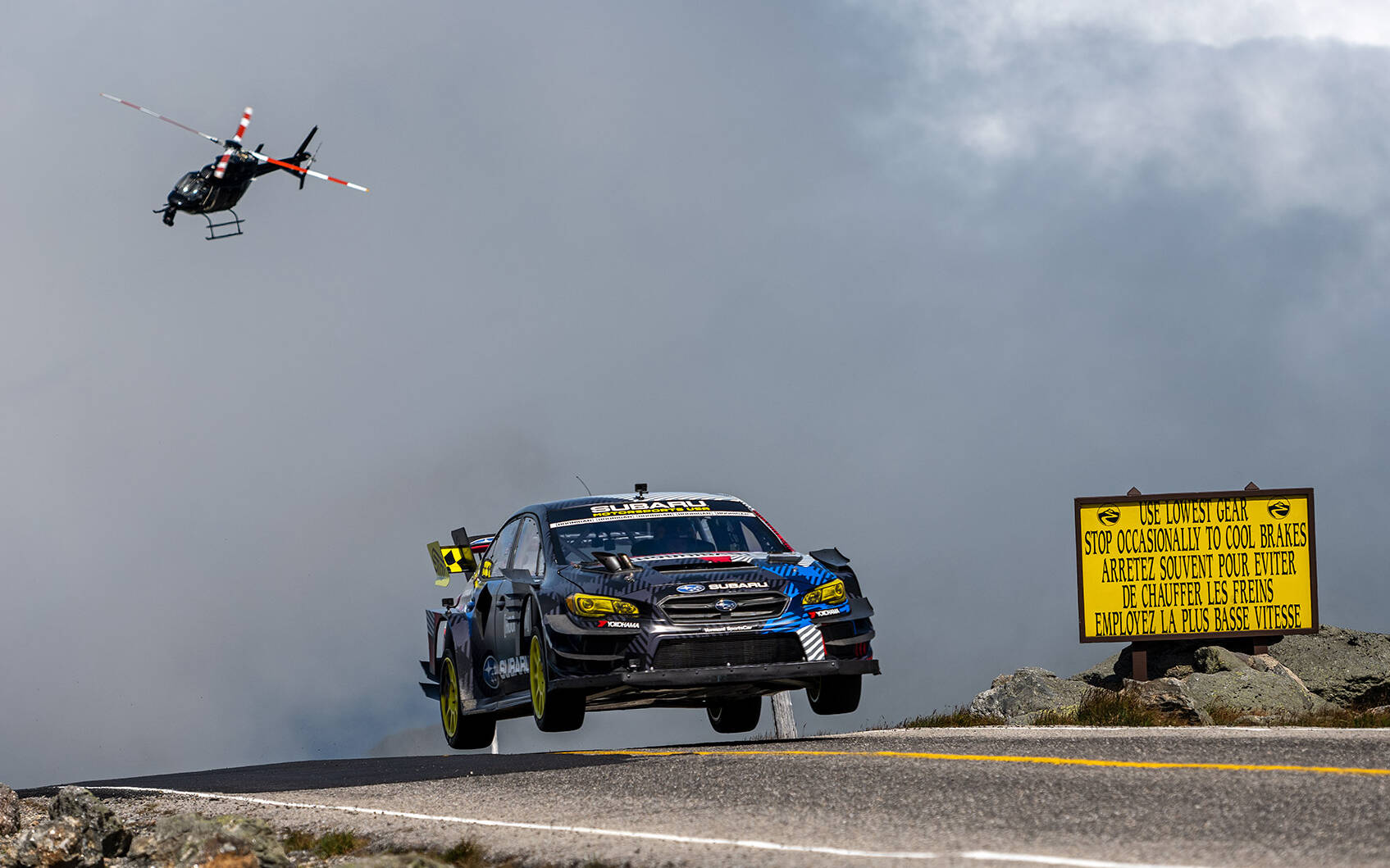 The last time we wrote about Travis Pastrana was in December 2020 after the release of Gymkhana 11, in which the master rally driver and drifting specialist takes his heavily modified, 862-horsepower Subaru WRX STI around his hometown of Annapolis, Maryland.
Pastrana also excels at hill climbs. In fact, he's the fastest to reach the summit of Mount Washington, in New Hampshire, a place known for its impossibly strong winds and freezing winter temperatures.
With ice in his veins, Pastrana took part in the latest edition of the 117-year-old Mount Washington Hill Climb and easily broke his own record with a time of 5:28 minutes. Tourists normally complete the run in about half an hour.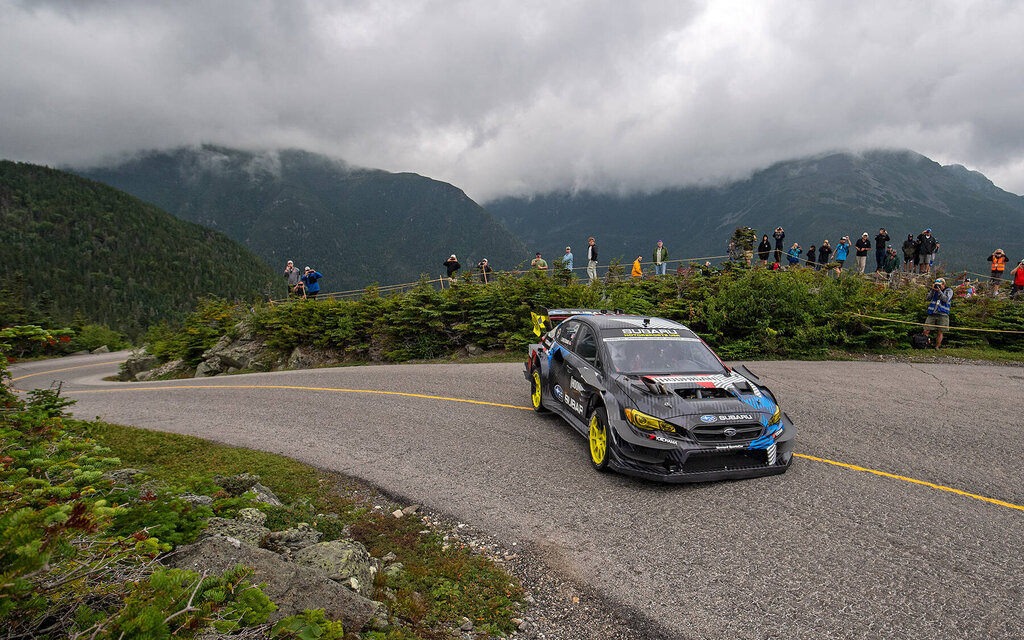 The twisty, 12.2-kilometre-long road is fairly narrow, with almost no shoulders and plenty of exposure to steep, rocky slopes. Pastrana once called it "probably the toughest road to drive flat-out in the world."
Want to know what it feels like to sit in the car during such an incredible feat, which by the way represents an average speed of 133 km/h? The nerve-wracking video put online by Subaru will take your breath away. As for Pastrana, he had "so much fun [he] can't wait to do it again next time!"
Share on Facebook