Volkswagen ID.4 to Offer Free, Unlimited Fast Charging for 3 Years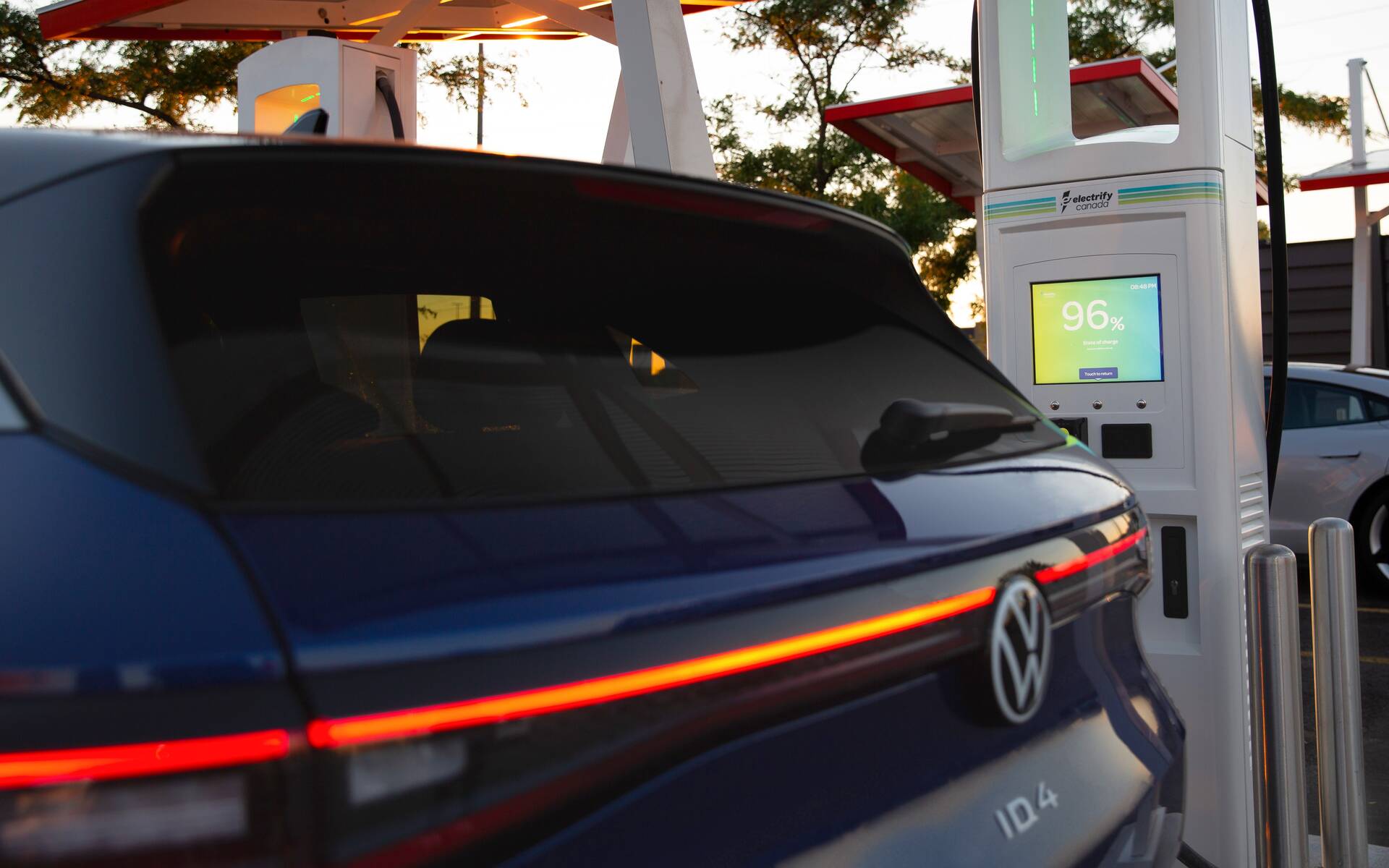 Good news for customers of the all-new ID.4 electric crossover (and a compelling incentive for those looking to make the switch to EVs): Volkswagen Canada today announced they will get three years of unlimited, complimentary ultra-fast charging from the date of purchase on the Electrify Canada network.
Electrify Canada currently has a small number of charging stations available across the country, but the company recently unveiled a plan to expand to more than 100 locations offering a total of more than 500 individual chargers by the end of 2025. The expansion will also build the network coverage from four to nine provinces.
Electrify Canada's fast charging technology (150- and 350-kW chargers) will allow drivers of the ID.4 to charge from 5-80 percent in about 38 minutes.
"Collaborating with Volkswagen Canada to offer complimentary charging can enhance the EV ownership experience, helping us move towards our goal to make electric mobility a viable solution for all," said Robert Barrosa, senior director of sales, business development and marketing at Electrify Canada.
You can visit the Electrify Canada website to learn more and locate available charging stations.
Affordable Price, Limited Availability
In base Pro trim with rear-wheel drive, the 2021 Volkswagen ID.4 starts at $44,995, meaning customers are entitled to the $5,000 EV rebate from the federal government, plus additional incentives ranging from $3,000 to $8,000 in select provinces.
By the way, the ID.4 will first be sold in Quebec and British Columbia only, which are the two provinces with the biggest EV programs and the most EV adopters. The plan is to add Ontario at a later date. On top of that, not all Volkswagen dealers will be allowed to sell the ID.4, as The Car Guide has learned.
The company will also offer dual-motor, all-wheel drive variants of the ID.4 simply called Pro AWD and priced from $49,995.
Watch: All-new ID.4 is Volkswagen's First-ever Electric SUV
Share on Facebook