Chevrolet Camaro to be Replaced by EV Sports Sedan, Report Says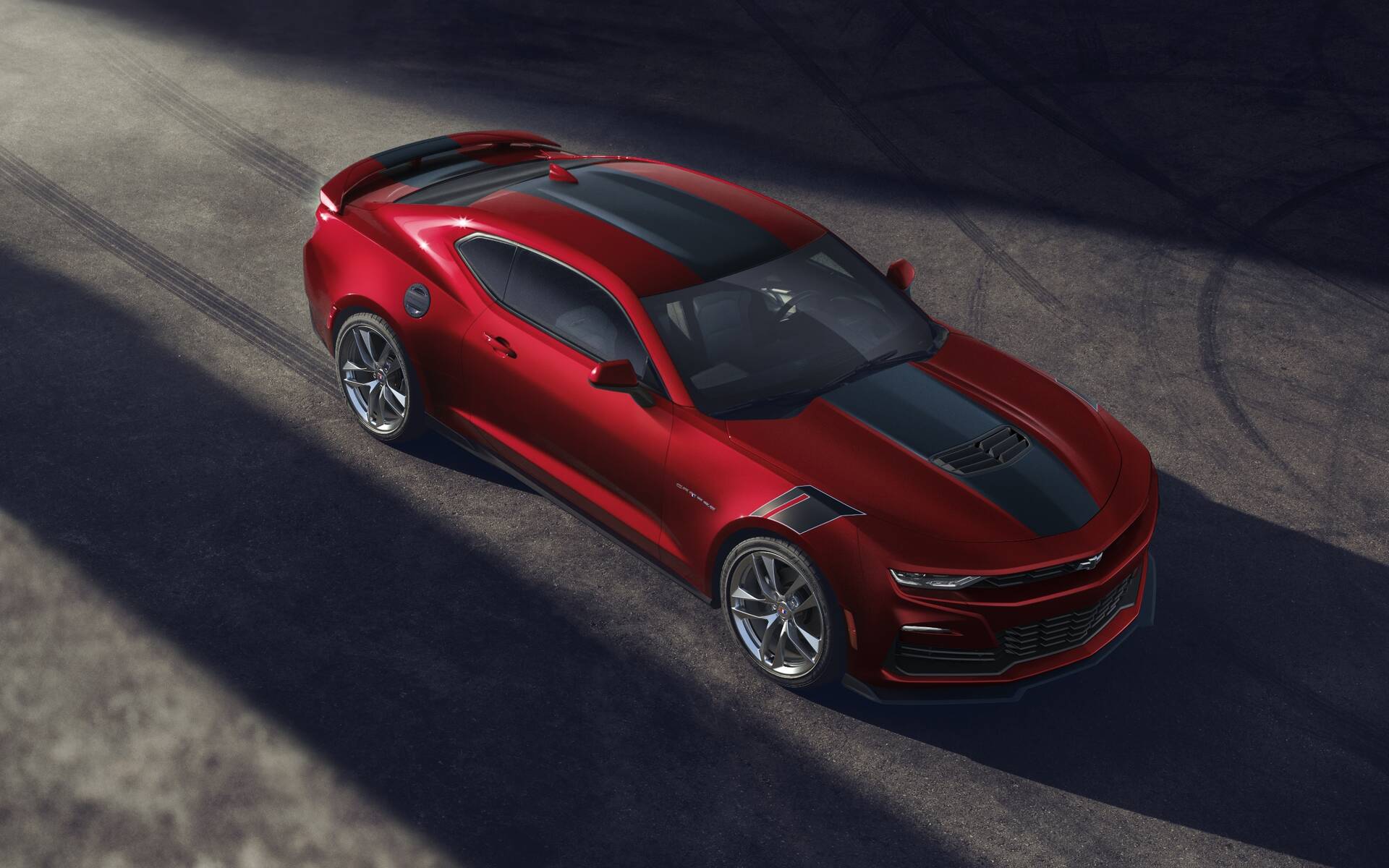 The fate of the Chevrolet Camaro has not been officially sealed yet, but there's no escaping GM's all-electric future.
According to a report by Automotive News, the bowtie-wearing muscle will not survive past the current (sixth) generation and instead make room for a performance EV sedan in 2024, as this teaser from March 2020 seemed to suggest.
Sales of the Camaro in Canada and the U.S. are down more than 25 percent from a year ago despite the industry rebounding from the COVID-19 pandemic. It's one of the few remaining cars in Chevy's lineup, but all signs point to a retirement in three years or so. And others will follow.
Also per Automotive News, the Spark city car will be dropped next year, then the Malibu in 2025. No replacement is planned for either one.
Meanwhile, the Trax small SUV will reportedly get canned in 2023 (the writing has been on the wall since the introduction of the new Trailblazer) and the same goes for its twin, the Buick Encore. Once again, neither will be replaced.
As for the freshly updated Chevrolet Bolt EV and all-new Bolt EUV small crossover (pictured below), they will apparently depart in 2023 and 2024, respectively, as GM prepares a new generation of EVs with longer range built on the Ultium platform and battery. Chief engineer Jesse Ortega did confirm to us back in February that they will not migrate to Ultium at any point.
What about GM's luxury brand Cadillac? The XT4, XT5 and XT6 SUVs will apparently leave the fold by mid-decade and pure battery-powered SUVs will take their place. Chances are you already know the LYRIQ, but look for models named OPTIQ and SYMBOLIQ, as well. An electric variant of the full-size Escalade is slated to launch in 2024, but it will exist alongside its gasoline-powered counterpart for at least a few years.
GM plans to launch 20 new electric vehicles in North America within the next five years—from all brands and at all price points—and these are expected to represent 40 percent of the lineup at that time.
Share on Facebook