This 1969 Ford Mustang Replica Unbelievably Hides a Hyundai Accent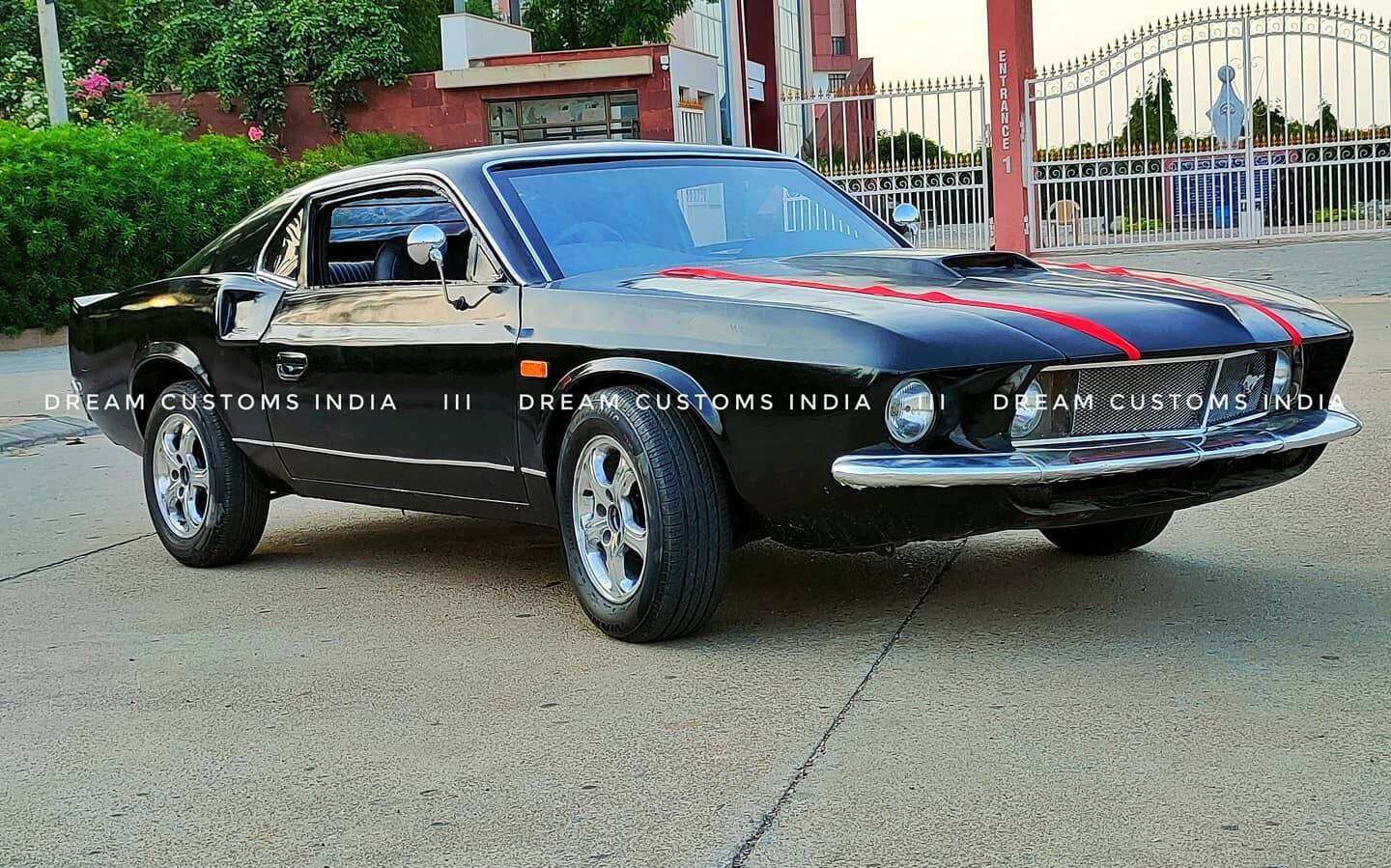 We once came across a Hyundai Accent disguised as an Audi in the streets of Montreal, but that was nothing compared to this latest conversion of the Korean small car, which doesn't look anything like its old self.  
The team at Dream Customs India—not to be confused with the other Indian company that transformed a Honda Civic into a Lamborghini Aventador—had the crazy idea to build a 1969 Ford Mustang replica using a 2009 Accent. For real.  
Let's focus on the exterior. Obviously, all the body panels were changed. While the paint job is unimpressive to say the least, the four circular headlights (including two within the grille), large chrome bar underneath and (fake) hood scoop are nicely done.
The shape of the rear fenders (with the small opening near the doors) and the classic fastback design would likely make the pony car proud. The rear end also has similar triple taillights and chrome bumper.  
As you can see in the video, albeit quite briefly, the interior leaves a lot to be desired. The "double hoop" dashboard design and seating upholstery are reminiscent of the 1969 Mustang, sure, but the steering wheel, centre stack, console and more all scream Accent.
What about the engine? Well, unsurprisingly, Dream Customs India did not stuff a big V8 engine under the hood, let alone try to switch power delivery from the front wheels to the rear wheels. The conversion requires four months of work, and Indian customers can purchase a copy.
Still, not bad for a Hyundai Accent. Of course, we'd much rather like to be seen behind the wheel of the 1,000-horsepower 1969 Mustang Mach 1 "Hitman" created by Classic Recreations in Oklahoma. Check it out if you don't know what we're talking about.
Share on Facebook