$4M Koenigsegg Jesko is Now Ready to Enter Production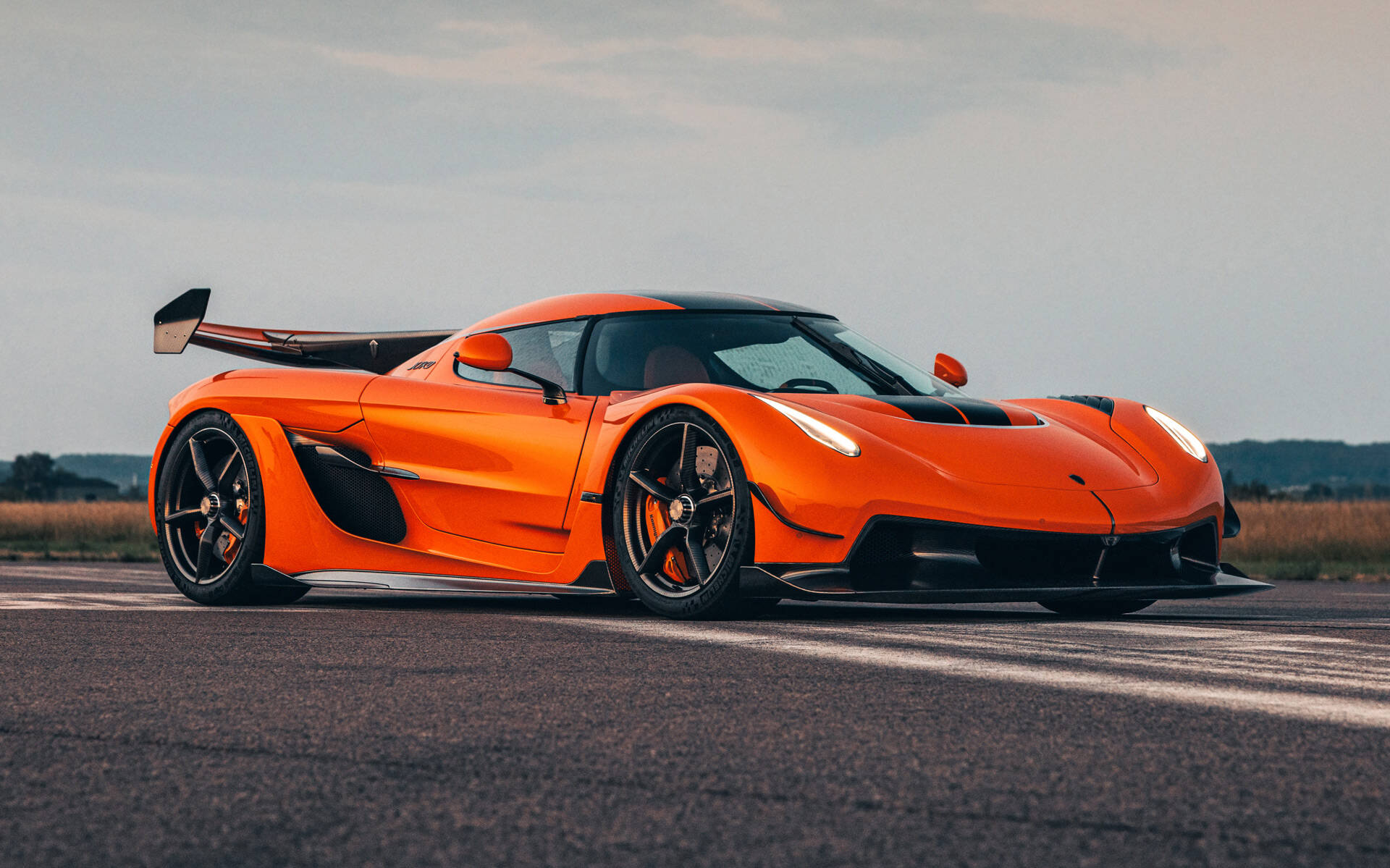 Following the Aston Martin Valhalla earlier this week, another incredible machine is ready for production. We're talking about the Koenigsegg Jesko that originally debuted at the 2019 Geneva International Motor Show.
To mark the occasion, the automaker chose the same bright orange body paint it used a decade and a half ago on the CCR.
Before we go any further, let's clarify one thing: only 125 units of this Swedish hypercar will be built and all of them are already sold despite the base price of $3 million USD (approx. $3.8 million CAD). Deliveries are scheduled to start in early 2022.
There are two versions of the Jesko, which bears the name of company founder Christian von Koenigsegg's father. The first one is capable of generating more than 3,000 pounds of downforce and is designed for the best lap times. The second, called Jesko Absolut, has no rear wing and aims for the fastest speeds. It should be able to top 300 mph (483 kmh/).
Each car boasts a twin-turbocharged 5.0-litre V8 engine that produces 1,280 horsepower and 1,106 pound-feet of torque using super unleaded fuel—or 1,600 horsepower with E85 biofuel—and spins all the way to 8,500 rpm. 
Nicknamed "Light Speed Transmission," the nine-speed automatic transmission developed for the Jesko is a marvel of technology that is able to skip gears as if they didn't even exist, so it's possible to seamlessly drop from seventh to fourth gear, for example. This gearbox also benefits from an electronic management system called Ultimate Power On Demand, which chooses the optimal gear during acceleration.
Aside from an advanced and custom-tuned suspension, the Koenigsegg Jesko gets a rear-wheel steering system that can pivot the rear wheels at an angle of up to three degrees in the same direction as the front ones—increasing high-speed agility and stability—or in the opposite direction during low-speed manoeuvres, which also reduces the car's turning diameter.
Just like the Regera, the Jesko comes with a keyfob that can open the doors and hoods, while ingress and egress is easier thanks to the doors' new hinges with improved articulation. Inside, it's an orgy of leather, Alcantara, carbon fibre and aluminum. The steering wheel gets two small touchscreens to control audio, phone and cruise control functions.
As for the Koenigsegg Gemera announced in March 2020 and planned for 300 units, we still don't know when production will begin. Described as a "Mega-GT," this four-passenger hybrid missile unleashes 1,700 horsepower and 2,850 pound-feet of torque. It can reach 100 km/h in a ridiculous time of 1.9 seconds and 400 km/h in less than 20 seconds. Seriously.
Watch: Koenigsegg Jesko World Premiere
Share on Facebook