Let's Drool Over this Volkswagen Golf R Wagon We Can't Have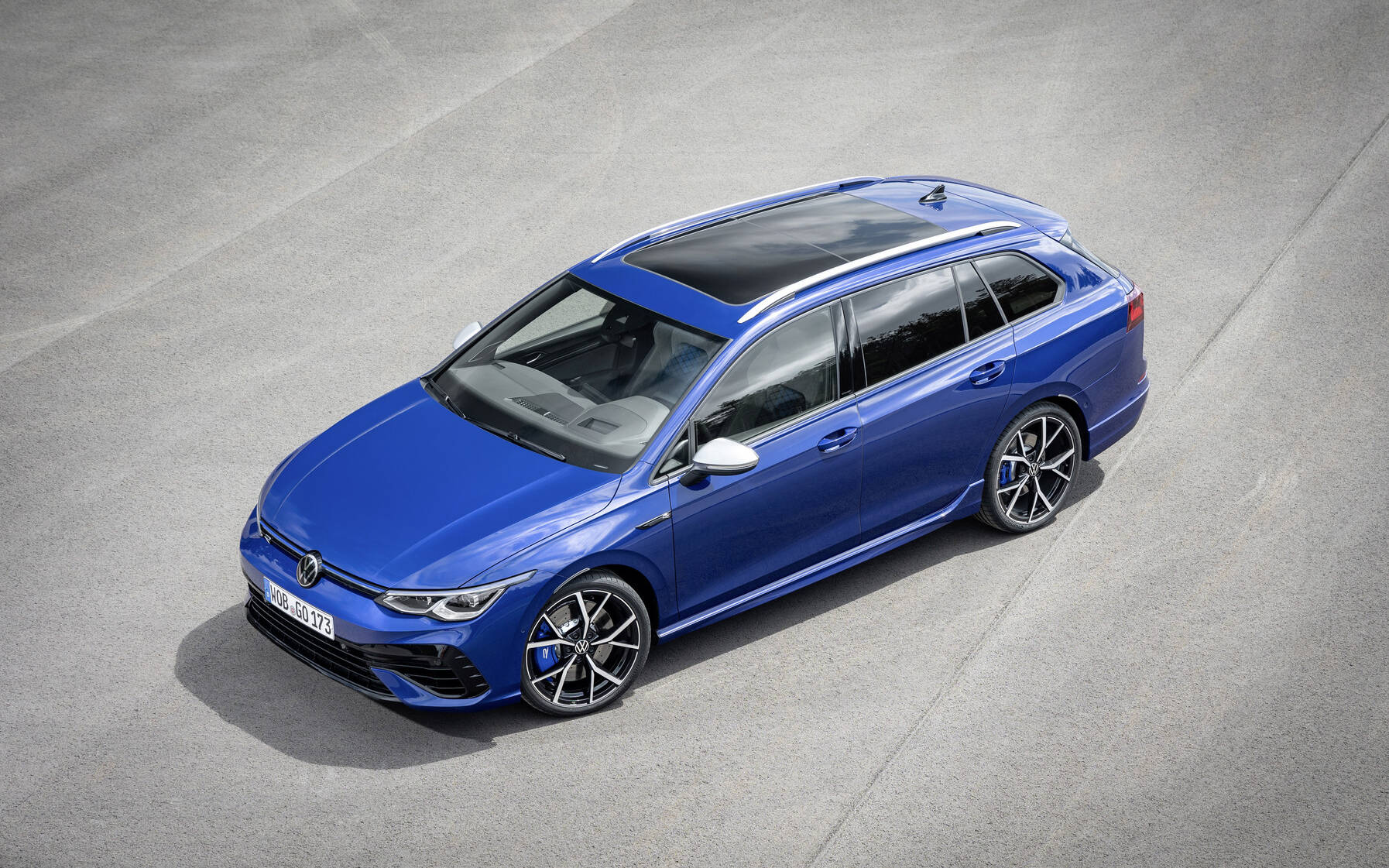 While hot hatch enthusiasts in Canada are eagerly waiting for the all-new 2022 Volkswagen Golf R (set to arrive by the end of the year), the German automaker is both delighting our eyes and crushing our spirits with a wagon variant that won't cross the Atlantic.
What you see here is the mightiest long-roof Golf ever built, featuring a turbocharged 2.0-litre four-cylinder engine that delivers 315 horsepower and 310 pound-feet of torque.
The car's 4MOTION all-wheel drive system with active torque vectoring and seven-speed dual-clutch transmission benefit from R-specific performance tuning. The result is 0-100 km/h acceleration in under five seconds (4.9 to be exact). Top speed is electronically limited at 250 km/h, but customers who want to go faster on the track (or the autobahn) can select the R Performance package that pushes it to 270 km/h.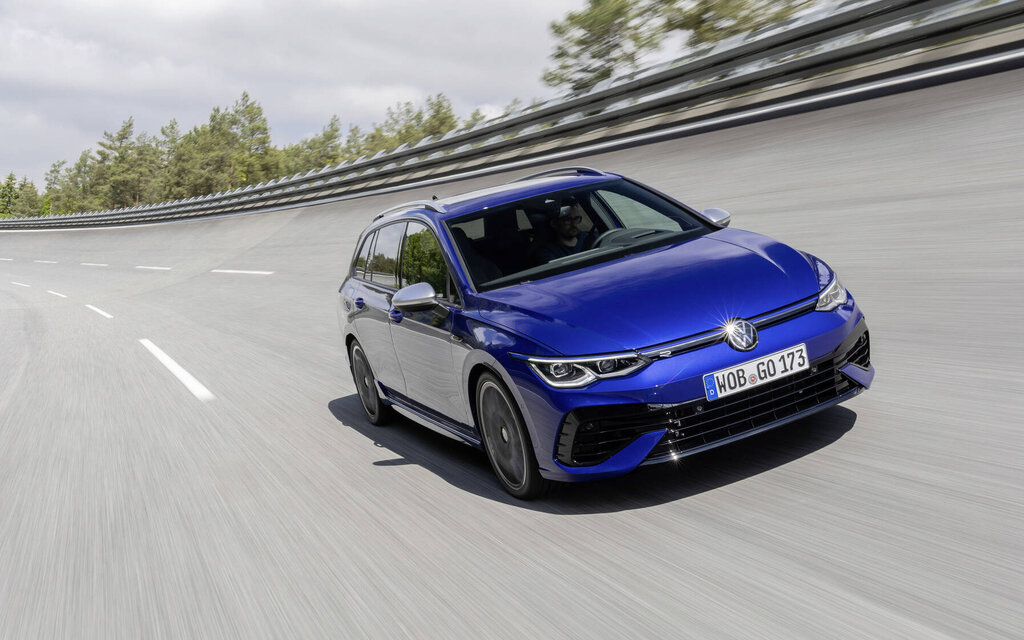 Said package also includes unique 19-inch wheels as well as new Special and Drift modes, the former designed specifically for race tracks and the latter allowing complete freedom with the rear axle. That's right, you can go sideways with a wagon. Alternatively, Comfort, Sport, Race and Individual drive modes come as standard.
The Golf R Wagon has 66 millimetres of extra wheelbase which translates into increased rear-seat legroom (941 millimetres instead of 903), while total cargo capacity amounts to 1,642 litres with the rear seats folded. For the first time, this model is optionally available with a trailer hitch allowing drivers to tow up to 1,900 kilograms (4,188 pounds), Volkswagen says. Who needs an SUV, really?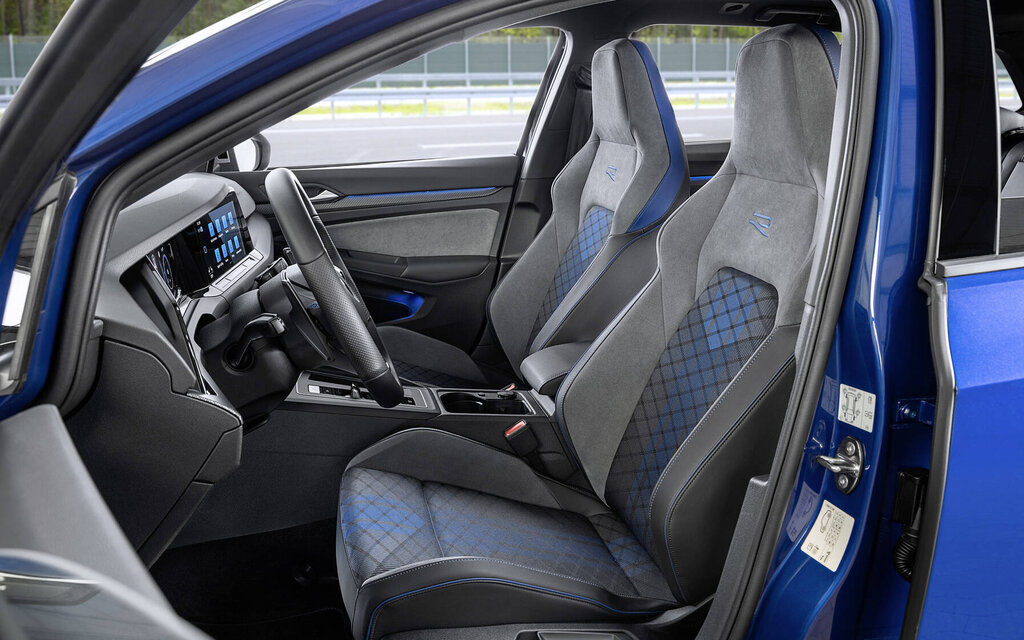 As for styling, the exterior is identical except for the additional colour-contrasting roof rails. Inside, it's very much the same, too. Notice the two-tone seats with integrated headrests in a combination of fabric and microfleece (so cool) or genuine Nappa leather.
Honestly, this new Volkswagen Golf R Wagon boasts a mix of performance, style and versatility that's hard to beat—and resist. Even though it can't and won't happen, we bet we're not alone wishing for it to come to our shores.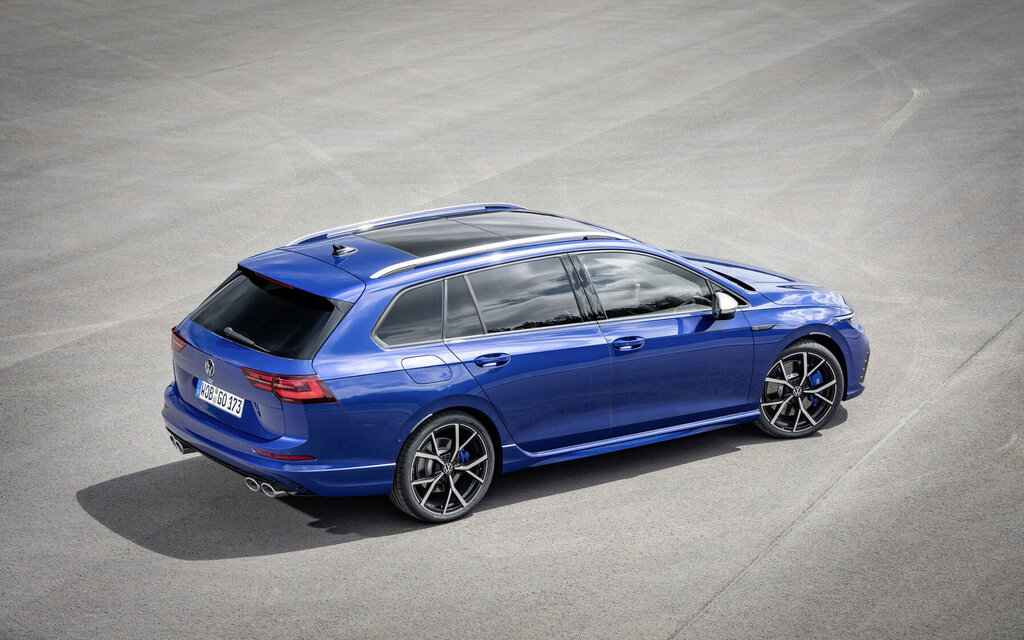 Share on Facebook