This 2011 Cadillac CTS-V Wagon is What Your Family Needs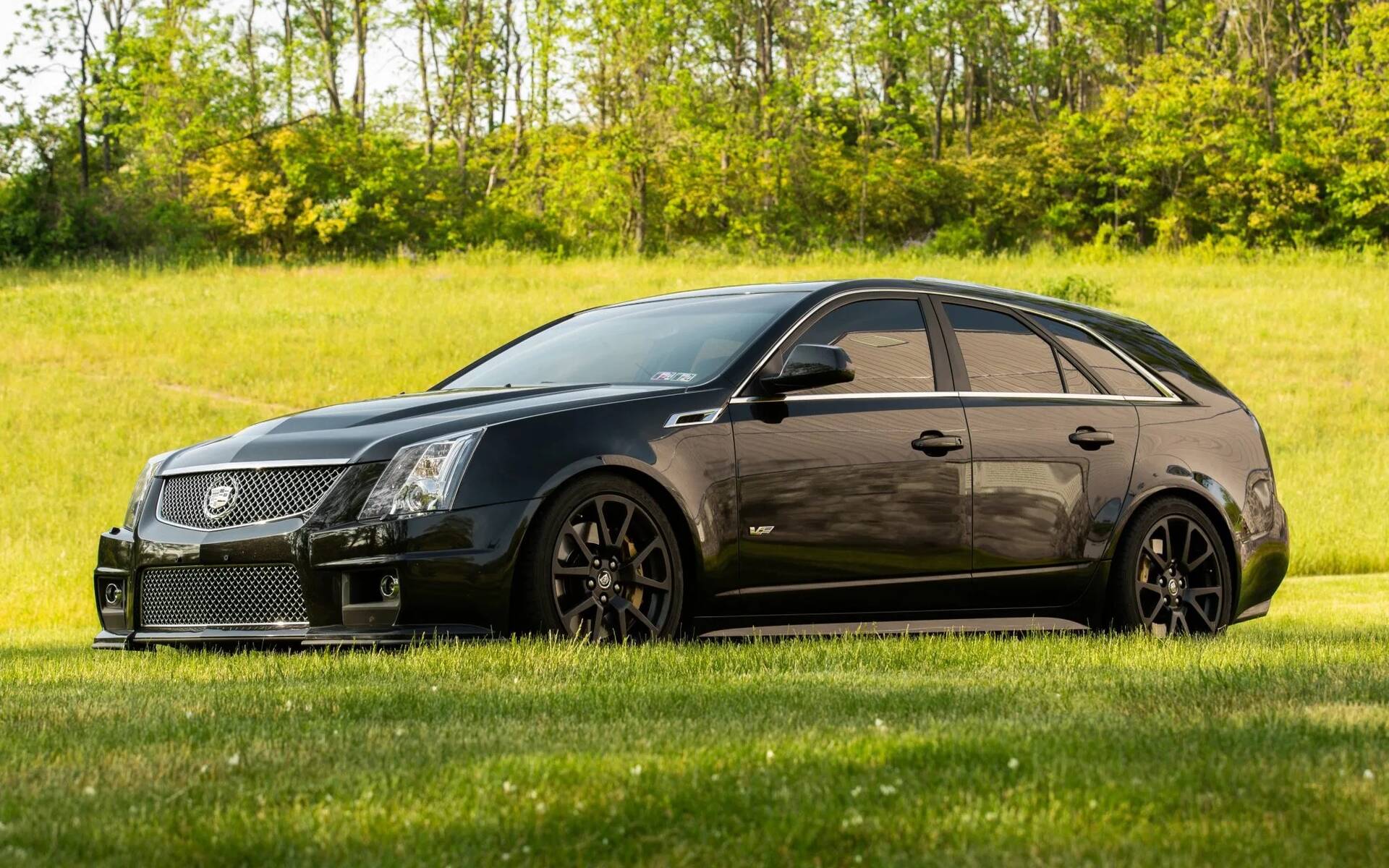 The old Cadillac CTS-V was a growling, hellraising American luxury monster with everything a spirited driver needed in terms of looks and power. Maybe it wasn't as refined as its German rivals, but it did have an analog clock in the dashboard, which made up for its belligerent behaviour (Right? Ok, not really).
With the new Blackwing Vs joining the Cadillac lineup still armed with V8s and manual transmissions, we can rest assured (for the moment) that Cadillac intends on keeping the fun factor in its high-powered sedans. However, the old CTS-V also came in wagon form, which was even more bonkers when you think innocent children could possibly take place in this roller coaster of a backseat.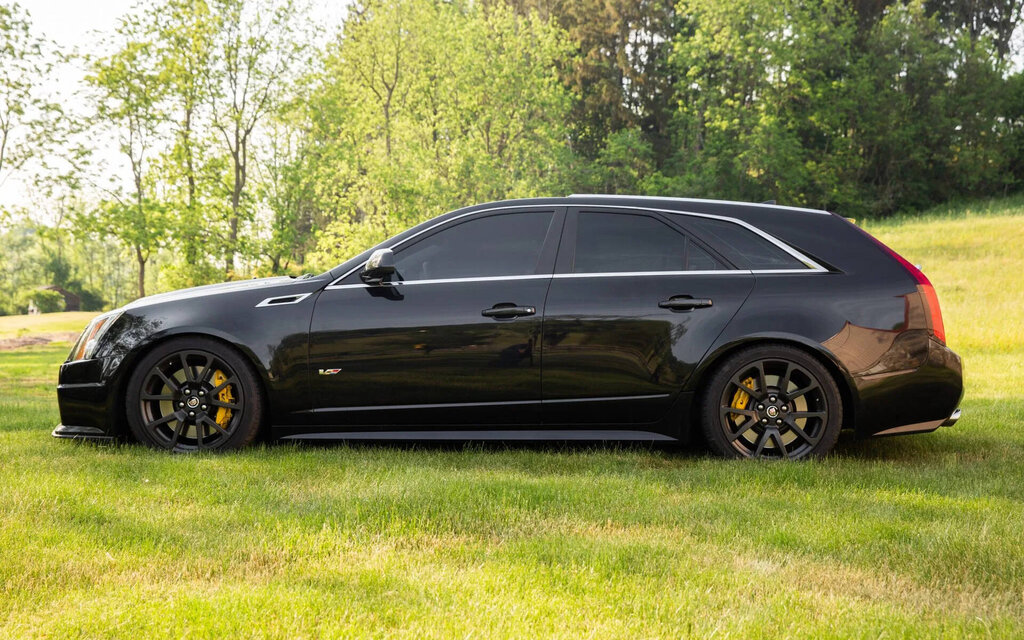 We found this gem on the Bringatrailer.com auction site. With only 28 k miles on the odometer (45,000 kilometres) this wagon has only been taken out to terrorize the suburbs on select occasions. The body is finished in Black Diamond Tricoat, and sits on satin black-finished 19" alloy wheels are wrapped in Bridgestone Potenza S-04 tires measuring 255/40 in front and 285/35 in the rear for that stealth look.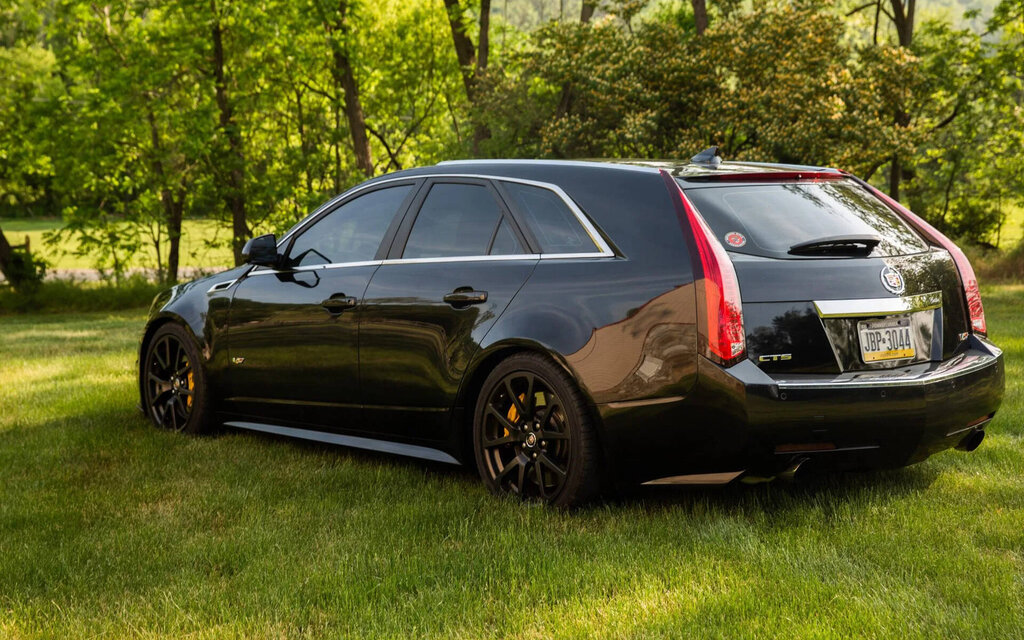 It is powered by GM's supercharged 6.2-litre V8 paired with a six-speed manual transmission. Stock figures for this particular powertrain ranked in at 556 horsepower and 551 lb-ft of torque at the time. However, seeing the few key bolt-on modifications that were conducted, we can estimate that a few more horses joined the herd to make this wagon a 600+hp grocery getter.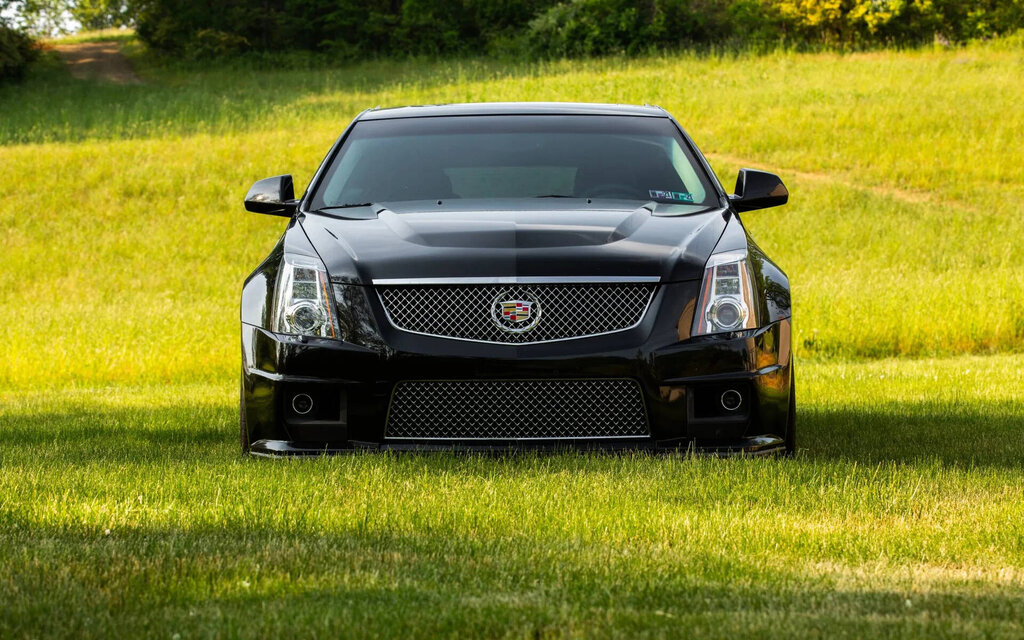 These modifications consist of headers, a Corsa Performance exhaust system, a Lingenfelter supercharger pulley upgrade and Eibach lowering springs.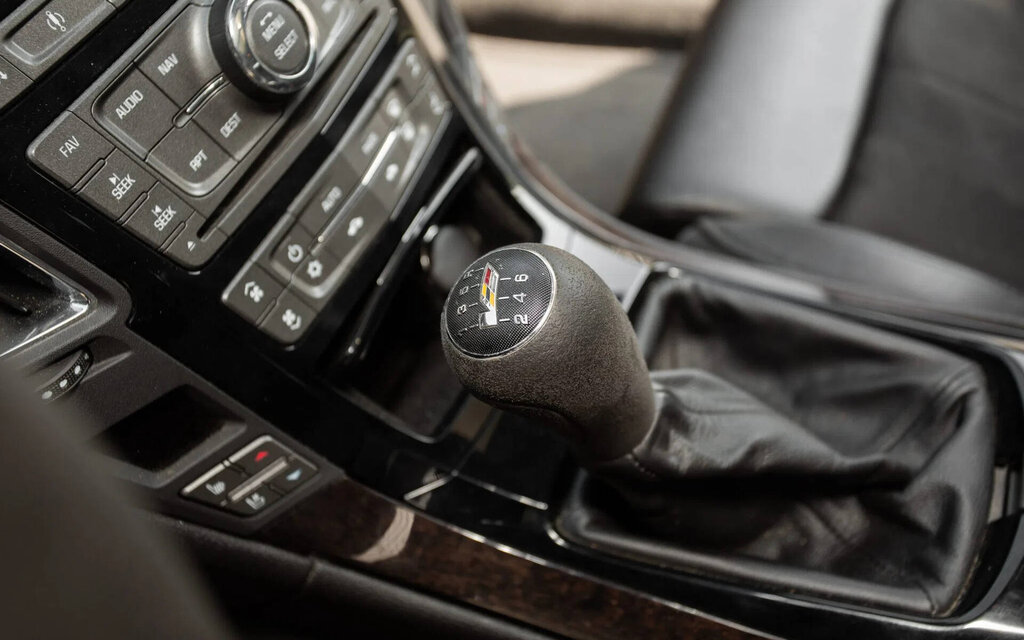 The current bid sits at $57,000US (approximately 70,000 $CAN) and the auction ends in five days.
Share on Facebook