1,888-hp Rimac Nevera Arrives Like a Storm, Hits 0-100 km/h in Under 2 Seconds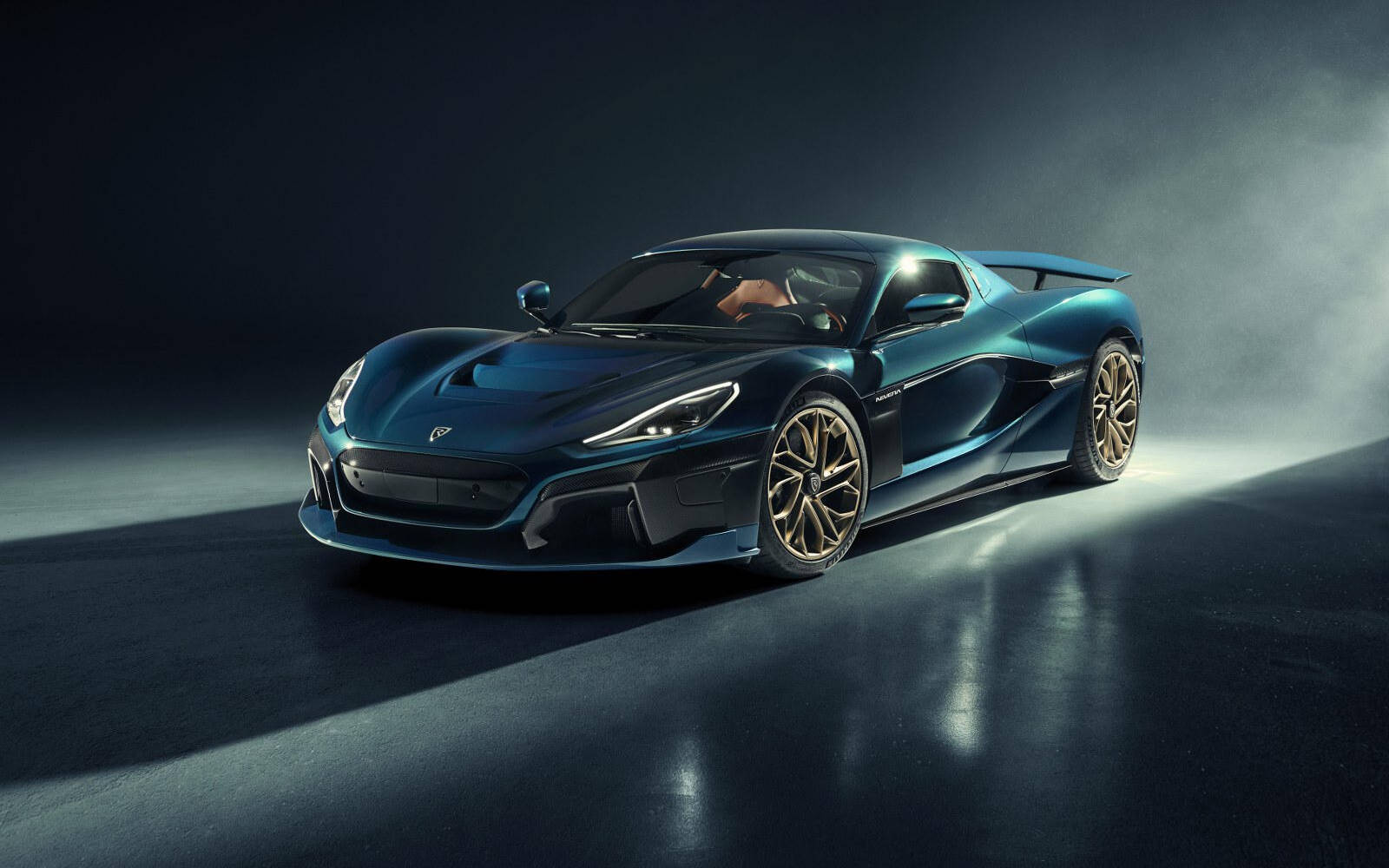 Croatian hypercar maker Rimac, which is partly owned by Porsche, has finally unveiled the production version of the sensational C_Two concept that first made its debut at the 2018 Geneva Motor Show. It's called Nevera after the quick, unexpected and mighty Mediterranean storm that races across the open sea off the coast of Croatia, Rimac says.
The fully electric masterpiece features four motors that combine to deliver 1,888 horsepower and sprint from 0-60 mph (97 km/h) in just 1.85 seconds. These numbers are identical to those promised by the concept, by the way.
Since the latter hit the stage more than three years ago, almost every part of the car has been revised and improved. Incidentally, torque is now rated at 1,740 pound-feet, while top speed is 415 km/h. It's not as fast as the SSC Tuatara, Bugatti Chiron Pur Sport and Koenigsegg Regera, but the Nevera reportedly posts an 8.6-second quarter-mile time on a drag strip—even quicker than what Rimac imagined.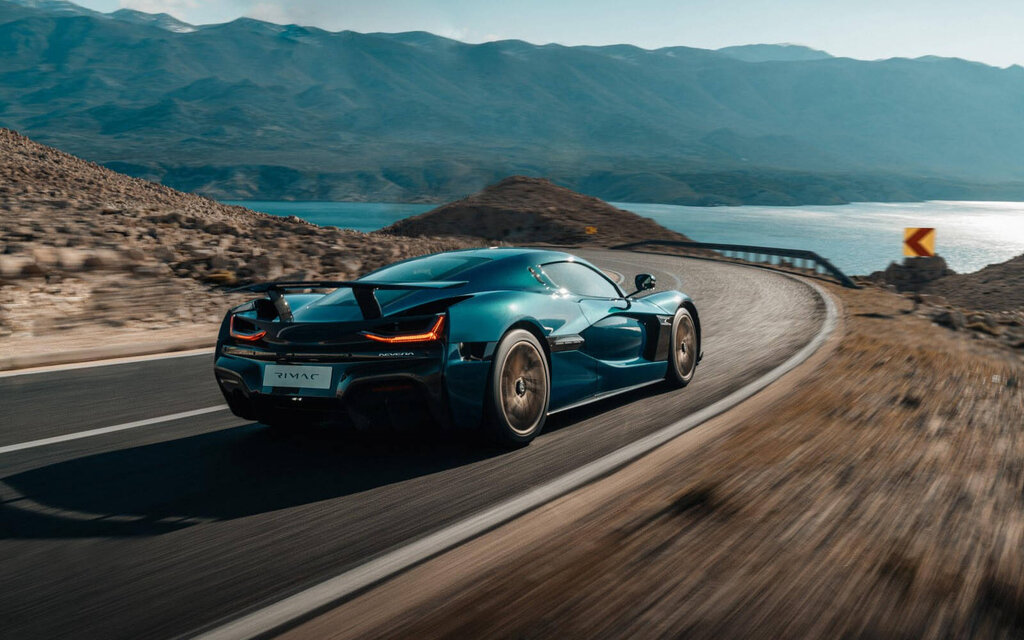 Rimac developed a unique braking system in order to make this missile come to a full stop, including Brembo carbon-ceramic discs, an electro-hydraulic booster and 300-kilowatt regenerative function.
Achieving a near-perfect weight distribution of 48/52, the Rimac Nevera benefits from a 440-pound monocoque (the largest single piece of carbon fibre used in the car industry, Rimac claims) playing a key role in increasing structural rigidity.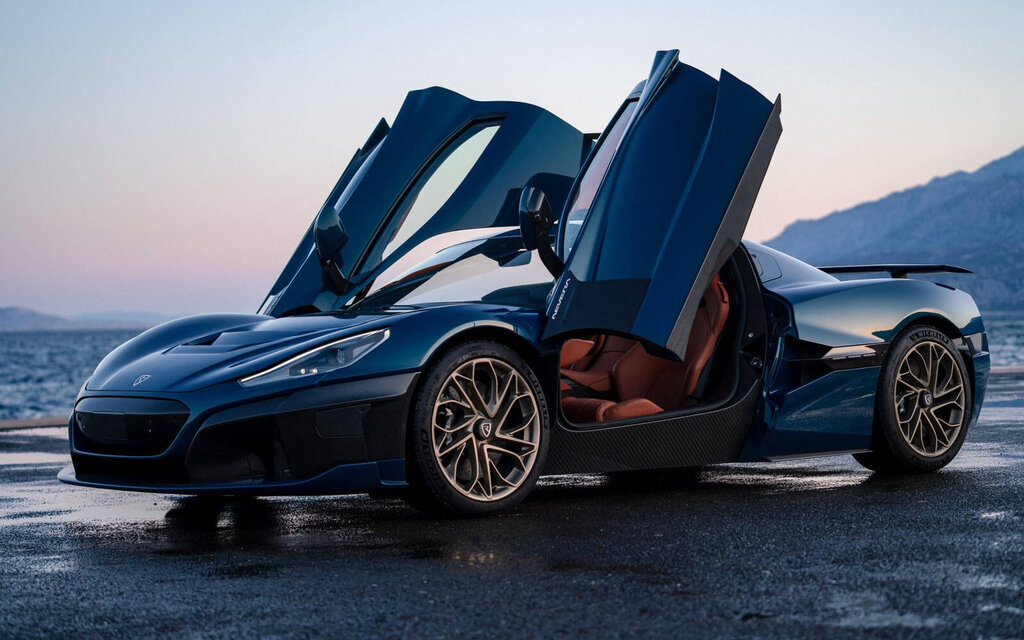 It also houses a massive 120-kWh, 6,960-cell, lithium-manganese-nickel battery with liquid cooling. As a result, the Nevera delivers a bit more than 560 kilometres of driving range on the WLTP testing cycle used in Europe—probably closer to 500 kilometres using our own North American standards.
Compared with the C_Two concept, aerodynamics have been improved by 34 percent and more air is channeled to cool the brakes and powertrain. And forget about stability or traction control. Instead, there's a technology called Rimac All-Wheel Torque Vectoring 2 (R-AWTV 2) that optimizes grip by calculating the precise amount of torque each wheel needs to receive in real time.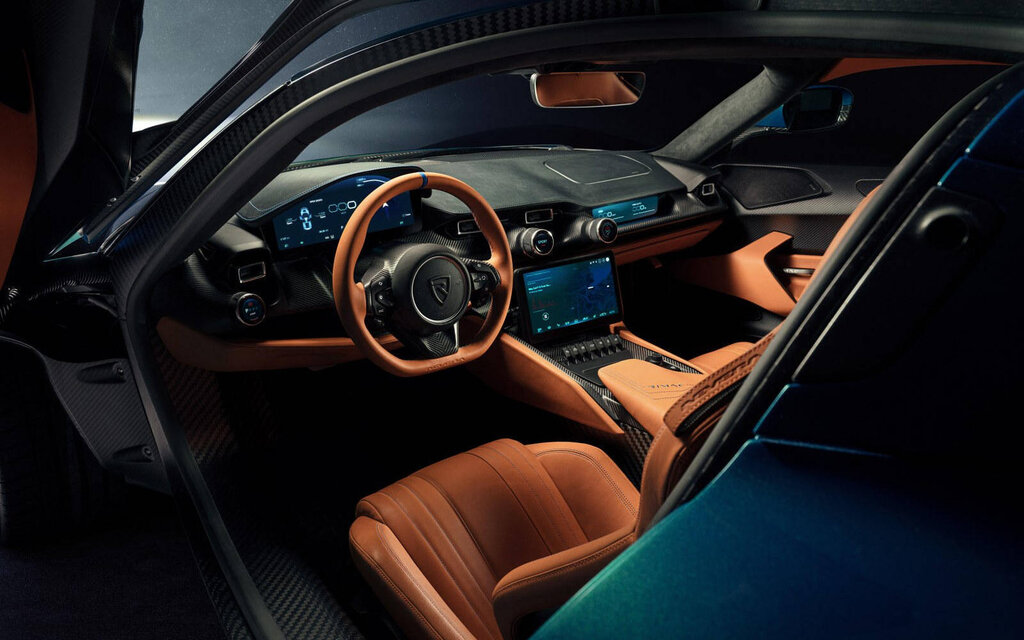 Production of the Rimac Nevera will be limited to just 150 units. They're not all spoken for already, so you can still reserve a build slot. Each copy will be unique and personally tested and signed by founder Mate Rimac. Pricing starts at 2 million euros, or about $2.94 million CAD at the current exchange rate.
We'll leave you with the official introduction video:
Share on Facebook