Electric Audi A4 e-tron Coming in 2023
Audi's new electric vehicles so far have been completely developed from scratch, but sooner or later we'll see battery-powered variants of exisiting cars.
The sixth-generation A4 sedan, which is expected to hit our shores in two years, will use two separate platforms, one of which will underpin electric models according to "well-placed insiders" who spoke with British website Autocar.
The new Audi A4 lineup will be more comprehensive and diversified than ever. First, the current MLB platform will be modified for both gasoline and hybrid variants. Autocar even claims the high-performance RS 4 (which we don't have in Canada, only the S4) will be electrified while retaining its twin-turbocharged 2.9-litre V6.
More interesting, perhaps, is the development of an Audi A4 e-tron that will compete against the Tesla Model 3, Polestar 2 and recently unveiled BMW i4. This fully electric car will ride on the Premium Platform Electric (PPE) architecture that has been developed in a joint program between Audi and Porsche. The two brands will also use it for the Audi A6 e-tron (pictured here in concept form) and Porsche Macan EV.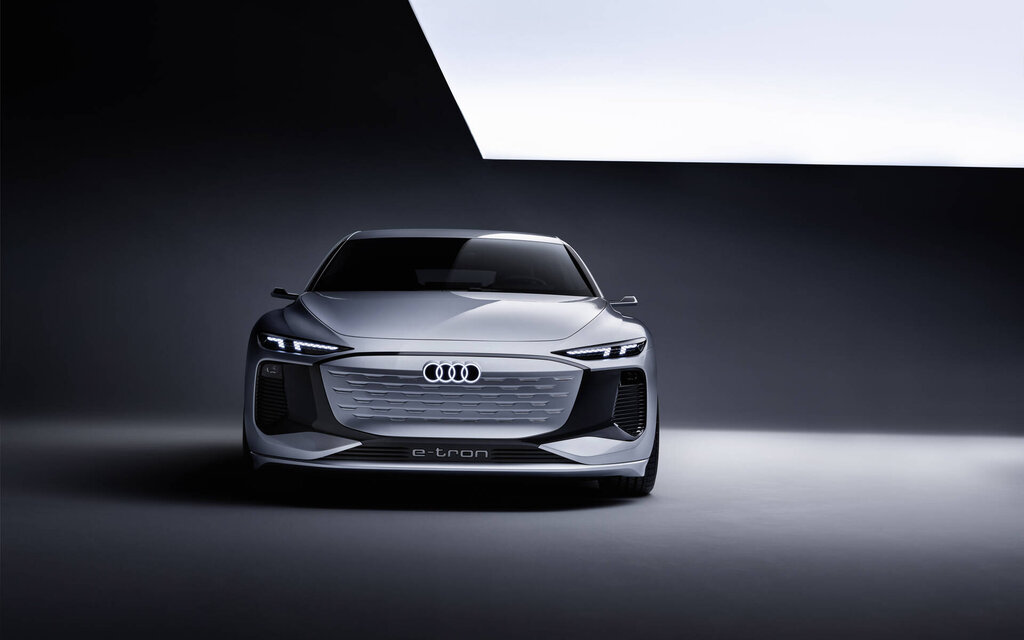 The A4 e-tron will be sold with a choice of single-motor RWD and dual-motor AWD configurations. Of course, it's too early to talk about range. At the top of the lineup, the RS 4 e-tron will generate 469 horsepower and 590 pound-feet of torque, Autocar predicts. Once again, it's possible we won't get this model, either.
As for styling, expect a similar treatment to the A4's combustion-engined counterparts, but with a closed grille up front and other, aero-focused design elements.
Audi plans to launch 20 new electric models globally by 2025.
Watch: Audi A6 e-tron Concept Previews All-electric A6 Sedan
Share on Facebook