At Last, Redesigned 2022 Toyota Tundra Prepares for Debut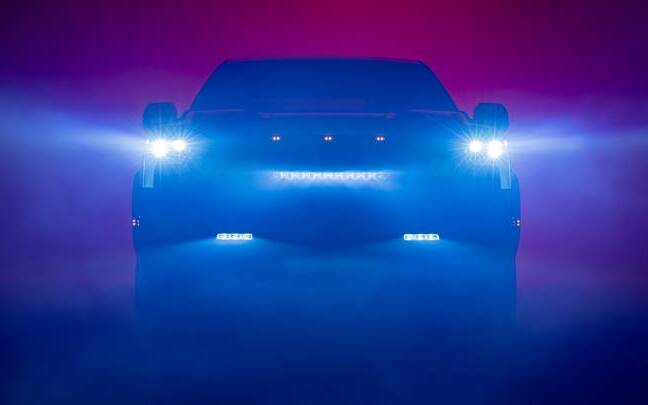 We've been waiting for a brand new Toyota Tundra for what feels like an eternity. The current generation, which dates back to 2007, is vastly outdated and outperformed despite the various changes that have been made in the past 15 years.
For 2022, the Tundra will be fully redesigned from the ground up, and today we get our first official look.
Granted, the teaser released by Toyota doesn't reveal much, but we can see that the front fascia is radically transformed with new rectangular headlights in the top corners and LED lights around the grille. Are those daytime running lights or rather auxiliary lights for drivers who want to take their truck in remote places or work at night? That remains to be seen.
Unfortunately, there are no details or specs at this point. Toyota is simply stating that "the next-generation 2022 Tundra is reengineered with uncompromising power and loaded with advanced tech."
We know, however, that the chassis will be all-new for more rugged performance, stability and lightness. It should enable customers to tow heavier loads than the 10,000 pounds that are currently allowed.
Credible reports suggest the Tundra will replace its last V8 engine with a turbocharged V6 and also offer a hybrid powertrain to compete with the new 2021 Ford F-150 PowerBoost, which stands alone in the segment. After all, Toyota's hybrid expertise is widely renowned.
Look for a big reveal in the coming weeks as sales will likely begin toward the end of 2021.
Share on Facebook