Mercedes-Benz EQT Concept is a Cool Little EV Van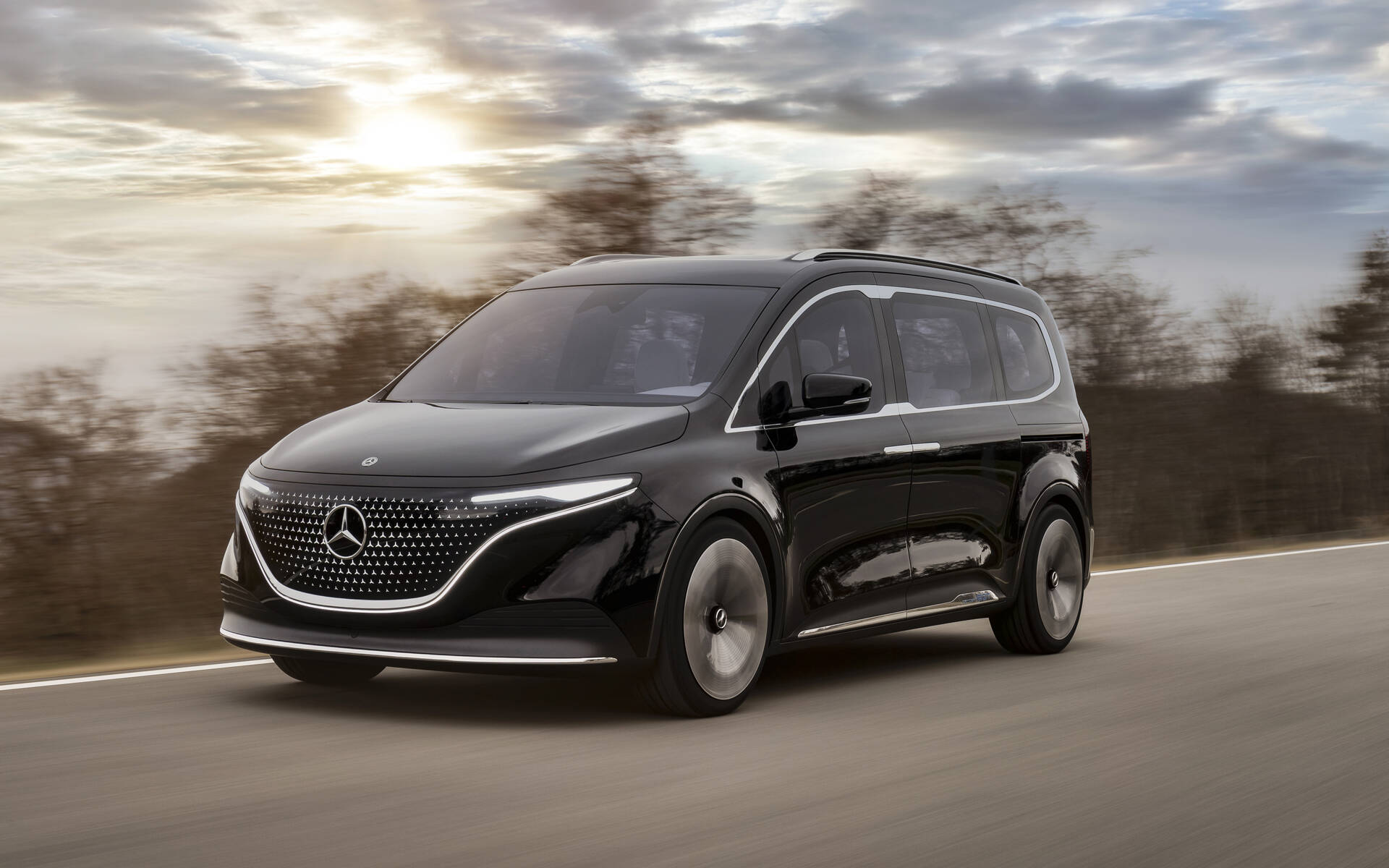 Mercedes-Benz's EQ lineup of electric vehicles will eventually add a small passenger van that's equal parts classy and practical. And it will look something like the EQT Concept unveiled on Monday.
The third letter refers to the new T-Class van that will replace the Citan sold in Europe. Over there, gasoline- and diesel-powered variants will also be offered.
Unfortunately, the German automaker did not provide any details about the powertrain, battery capacity or range. For now, this is just a concept showing what a small electric van from Mercedes could bring to the table.
As you can see, the front fascia borrows heavily from other members of the EQ family including the EQS full-size sedan that debuted in mid-April. The thin LED headlights blend in with the large black panel "grille," the latter featuring dozens of tiny three-pointed stars emulating the Mercedes-Benz logo. The sides and rear end are all about smooth surfaces, with taillights connected by a light bar to catch people's attention.
By the way, the EQT Concept is about 25-30 centimetres shorter than your typical North American minivan. The interior can accommodate up to seven passengers, and the company says you can fit three child seats next to each other in the second row.
The third-row seats can be folded down or removed completely. An electric longboard is even housed under a plexiglass lid that is flush with the cargo floor. Up front, the MBUX infotainment system powers a centre display that's smaller than what you'll find in recent products from the brand.
Will it Come to North America?
Over here, Mercedes-Benz currently offers two vans including the full-size Sprinter and the compact Metris. The former will get an electric variant called eSprinter sometime in 2023, while the latter is available in both cargo and touring configurations with seating for up to eight.
In case you're wondering, the short-lived R-Class minivan was sold in Canada from 2009-2013.
Don't expect the production Mercedes-Benz EQT to cross the Atlantic. However, the new EQB compact electric SUV that was unveiled at Auto Shanghai last month will come to our shores in 2022.
Share on Facebook