This 1985 Toyota Corolla GT-S Sold for 4 Times its Original Price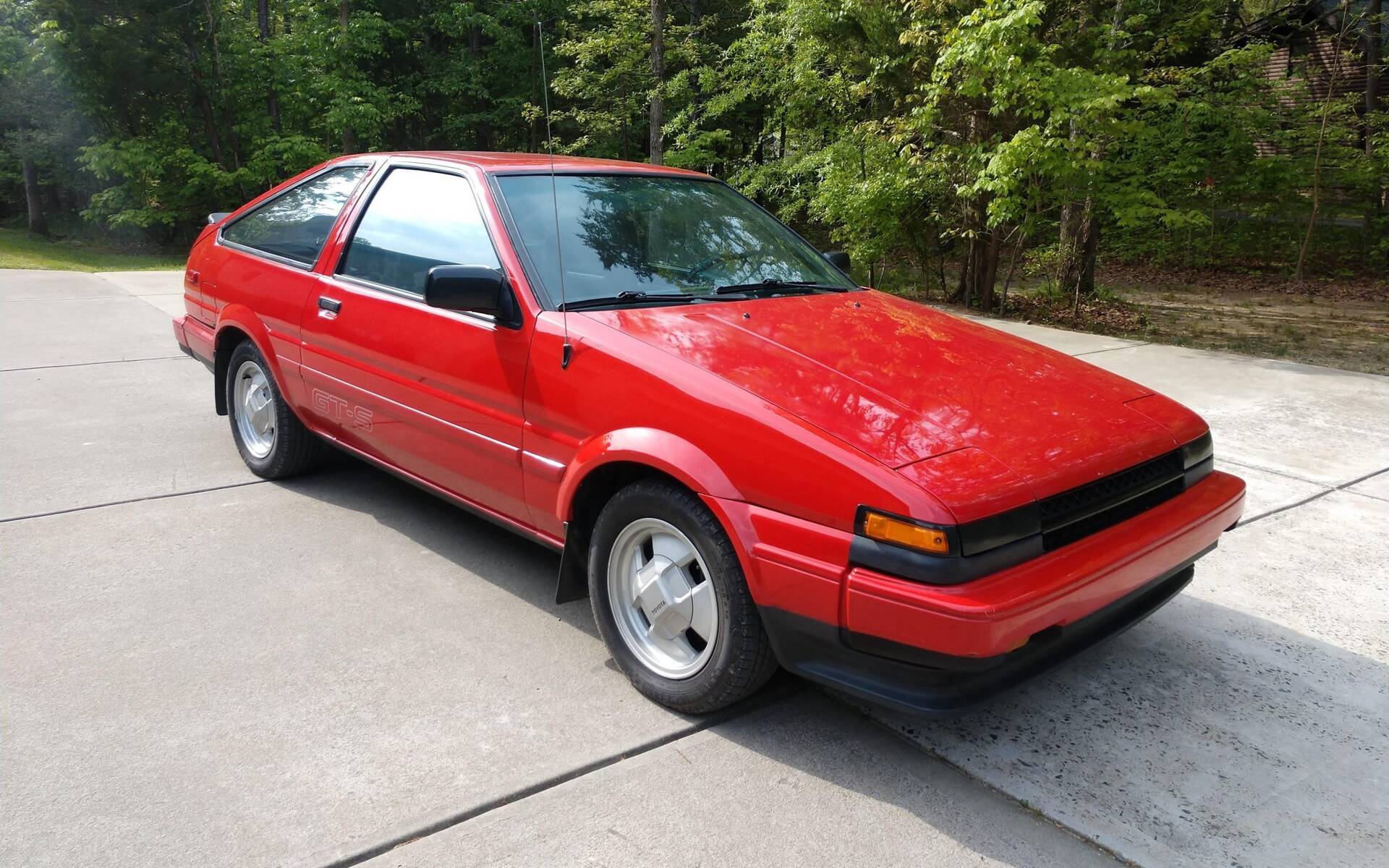 Is it a stretch to call the Toyota Corolla AE86 an automotive legend? Sure, it doesn't compare to cars like the Mustang or Corvette, but this Japanese compact from the mid-1980s holds a special place in the hearts of fans and the history books alike.
It's arguably the most fun-to-drive Corolla that Toyota has ever built.
We're sure many enthusiasts miss these good old times. Why? Because a 1985 model recently sold for $40,000 USD (approx. $48,500 CAD) through the auction website Bring a Trailer. That's nearly four times its original price of $11,530 USD ($13,700 CAD).
Though it never had any accidents or other damage, the car was stolen and subsequently recovered in July 1994. It spent time in New York, Florida and North Carolina where the latest seller is based in. The six-digit mechanical odometer indicates close to 112,000 miles, or about 180,000 kilometres.
This particular AE86 is a GT-S trim, the lightest and sportiest in the range, boasting a 1.6-litre four-cylinder engine. The 112 horsepower and 100 pound-feet of torque don't sound impressive at all, but remember, that was the year when the Mustang GT's 5.0-litre V8 was rated at a modest 210 horsepower.
A five-speed manual transmission sends power to the 14-inch rear wheels. Unlike the Corolla Sedan, the coupe and liftback variants retained the previous generation's RWD platform. A limited-slip differential is also included. Serious stuff.
As for the red body, there is evidence of paintwork on the doors, fenders and hood, but the GT-S graphics at the bottom of the doors are untouched. Pop-up headlights, a power sunroof as well as front and rear spoilers complete the package.
It's somewhat stunning to see a buyer shell out that much cash for a 1985 Corolla GT-S. For about half the price, you could purchase a brand new 2021 Toyota Corolla Hatchback like the one our colleague Marc-André Gauthier recently tested. Don't miss his review!
Share on Facebook