2021 Kia K5 GT Line: One Engine Shy of Perfection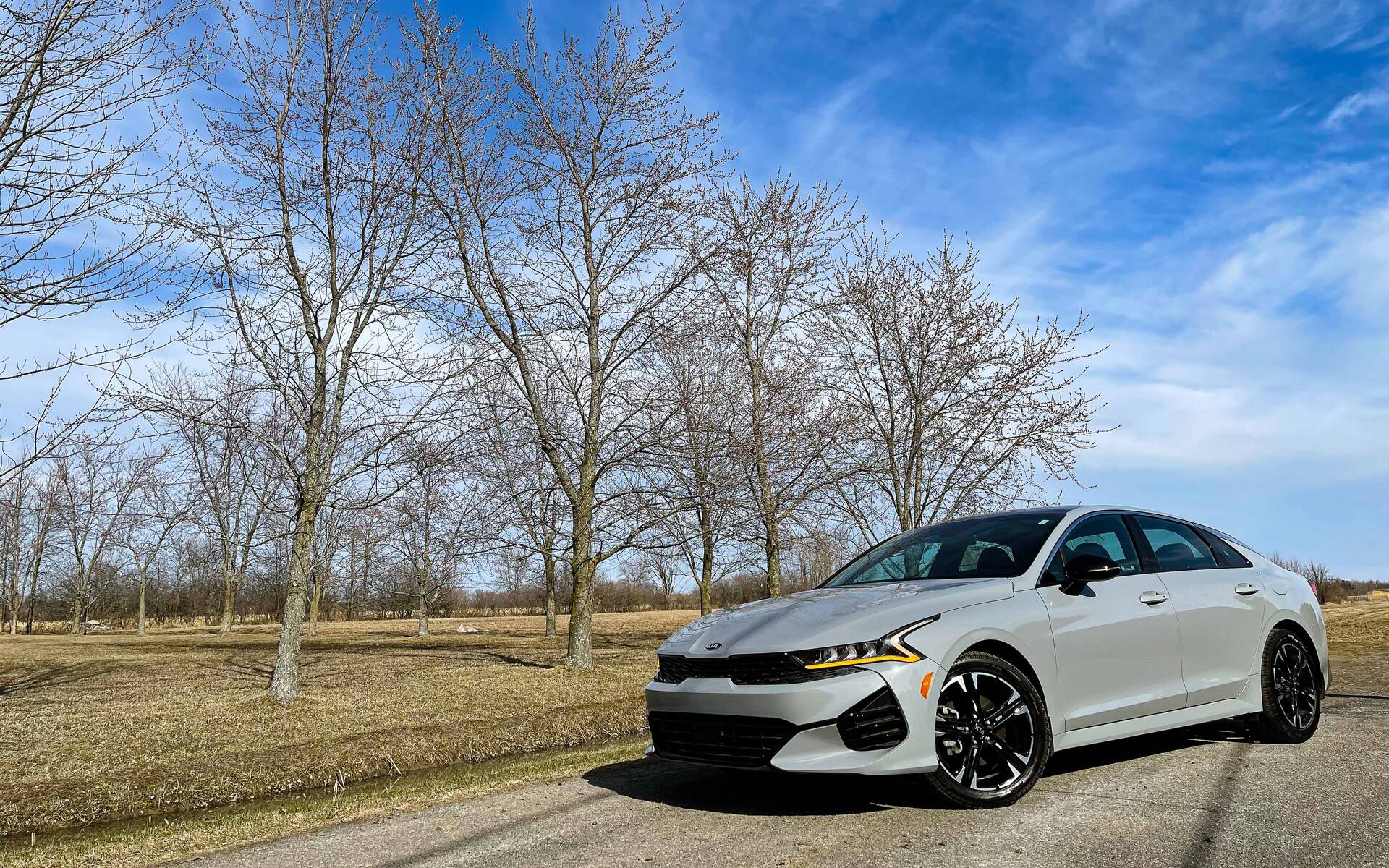 Strong points

Great looks
Spacious and refined cabin
Fuel-efficient engine
Flawless driving dynamics

Weak points

Relatively expensive
Bigger engine not available with AWD
No hybrid variant
Full report
Sedans are slowly but surely sinking. SUVs have taken over the industry like a tidal wave, and I'm not saying they can't be fun, but they just don't offer the same driving dynamics as a car.
People want to sit higher, see farther, feel safer, and given our weather conditions here in Canada, they also want the benefit of all-wheel drive to avoid getting stuck in snow.
SUVs are more expensive for consumers, but more profitable for automakers, hence the increasing number of models flooding the market. Among the companies that have yet to give up on sedans, Kia chose to replace the Optima with a brand new offering called K5.
The Optima has always been a good car—bland, but good still. The 2021 Kia K5 arrives with innovative styling, standard AWD and a refined interior. Unfortunately, the upscale GT Line model (like our tester) has a big problem. Keep reading to find out what it is.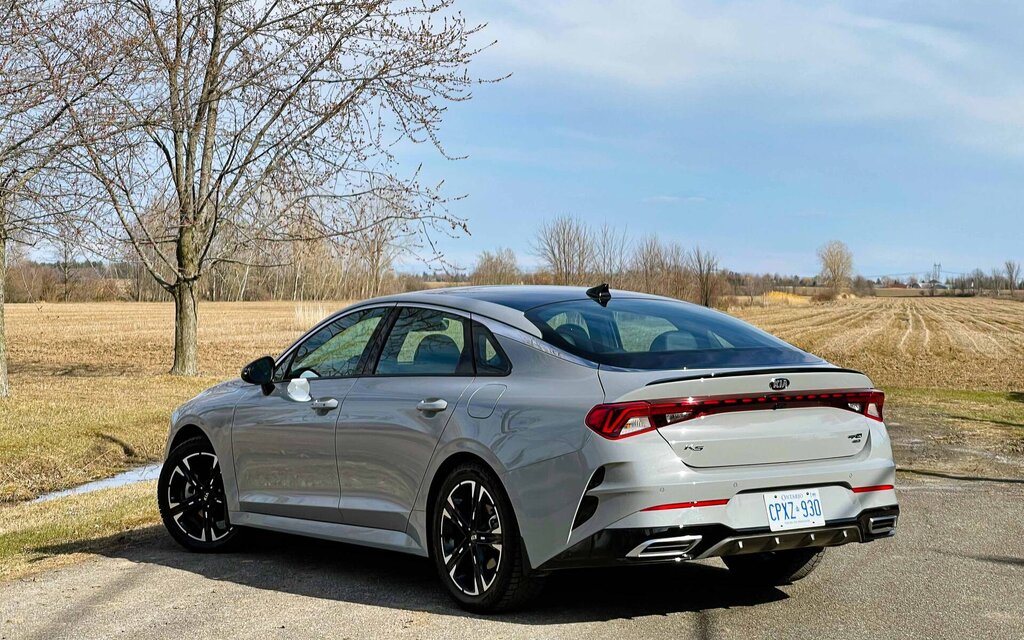 No Cookie-Cutter Sedan
If you think all cars look alike these days, you're not alone. Dominant trends have emerged across the industry and it's hard for a company to design a new model that marks a complete departure from everything else on the road.
Of course, Kia didn't reinvent the wheel with the K5, but here's a sedan with refreshingly good looks that manages to stand out from direct competitors. We particularly like the aggressive design of the headlights and daytime running lights, as if it were a predator ready to pounce on its prey.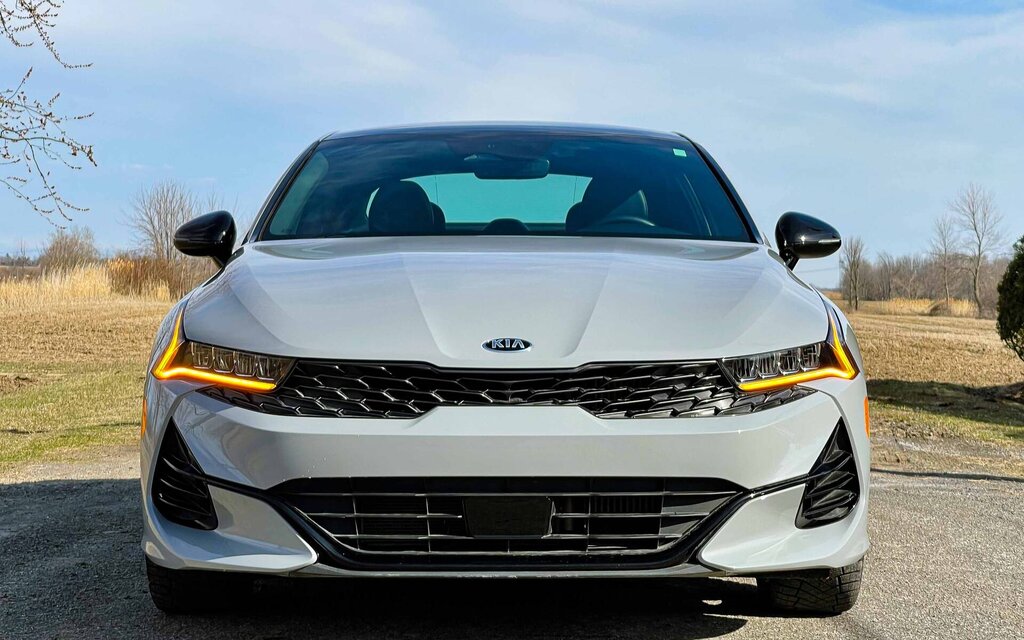 Inside, the Kia K5 feels like a luxury car, especially in GT Line trim. The large front seats are comfortable and fairly supportive at the same time, while the rear seats provide plenty of legroom. Due to the car's swooping roofline, headroom is a bit tight, however. If you're six feet or taller, watch out for your head as you get out of the car.
The dashboard is crowned by a wide infotainment display powered by a system that's generally well executed. The graphics are sharp, but I thought Kia's previous-generation system was simpler and more user-friendly.
GT Line vs. GT
The 2021 Kia K5 comes in four trim levels. Except for the top-line GT, which boasts a turbocharged 2.5-litre engine producing 290 horsepower, all of them use a small turbocharged 1.6-litre mill rated at 180 horsepower and 195 pound-feet of torque. An eight-speed automatic transmission and AWD system complete the equation.
The 1.6T is governed by a series of drive modes ranging from Eco to Sport. There's also Smart mode which adjusts throttle response and shift points to your driving style in real time. It works so well that we'd easily recommend keeping it on at all times.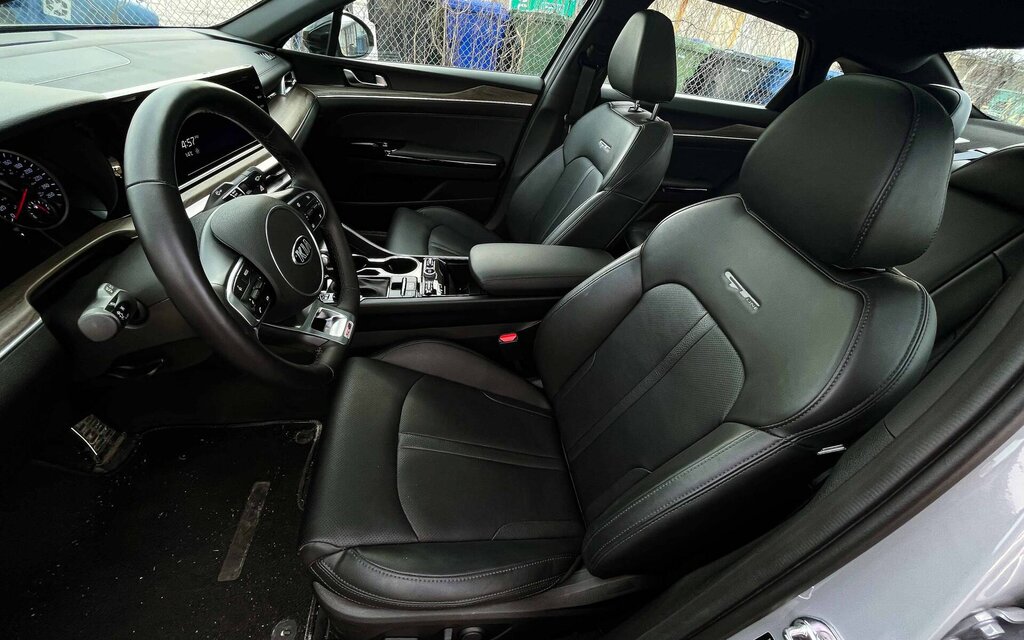 Overall, the K5 proves flexible and pleasant to drive, though more power would be appreciated for highway passing manoeuvres. Fuel economy is commendable, too. You'll have no trouble maintaining an average of 8 L/100 km, which is pretty good for an AWD midsize sedan.
Pricing for the K5 starts at $29,595 in base LX trim, while the GT Line model we tested retails from $35,995. The latter adds a 10.25-inch centre display, heated rear seats and sportier exterior design cues.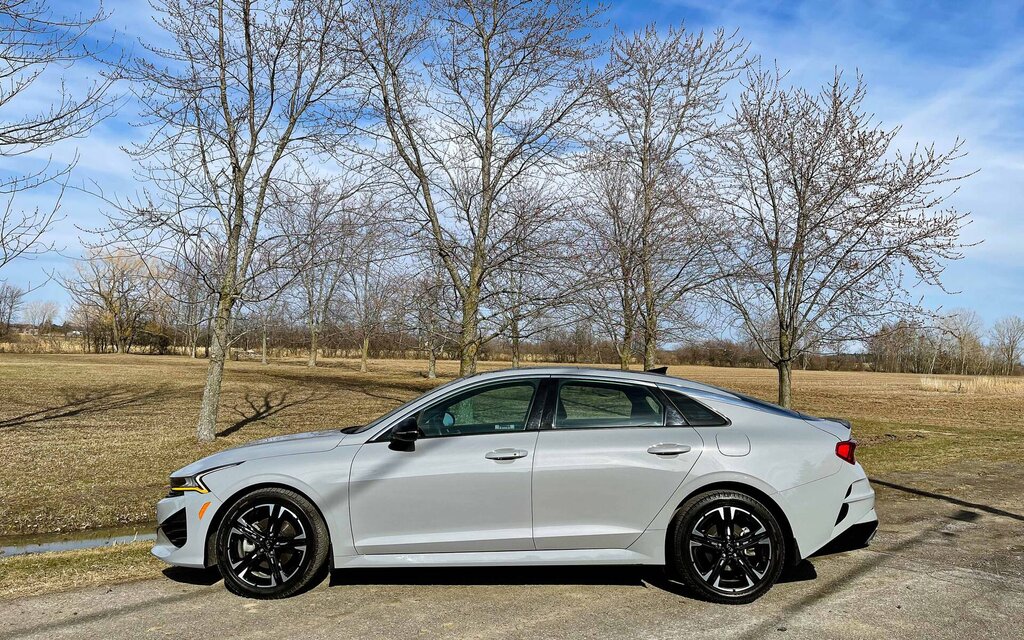 Unfortunately, the 290-horsepower K5 GT comes with FWD only. That means you have to choose between all-weather handling and explosive performance. If Kia could just offer the bigger engine with AWD, we'd be talking about a credible threat to German luxury sedans.
Essentially, the Kia K5 GT Line is one engine shy of perfection. With impressive levels of luxury and refinement, plus flawless driving dynamics, it will give the Toyota Camry a serious run for its money.
Share on Facebook