Suzuki Misano Unveiled as Stunning Roofless EV Roadster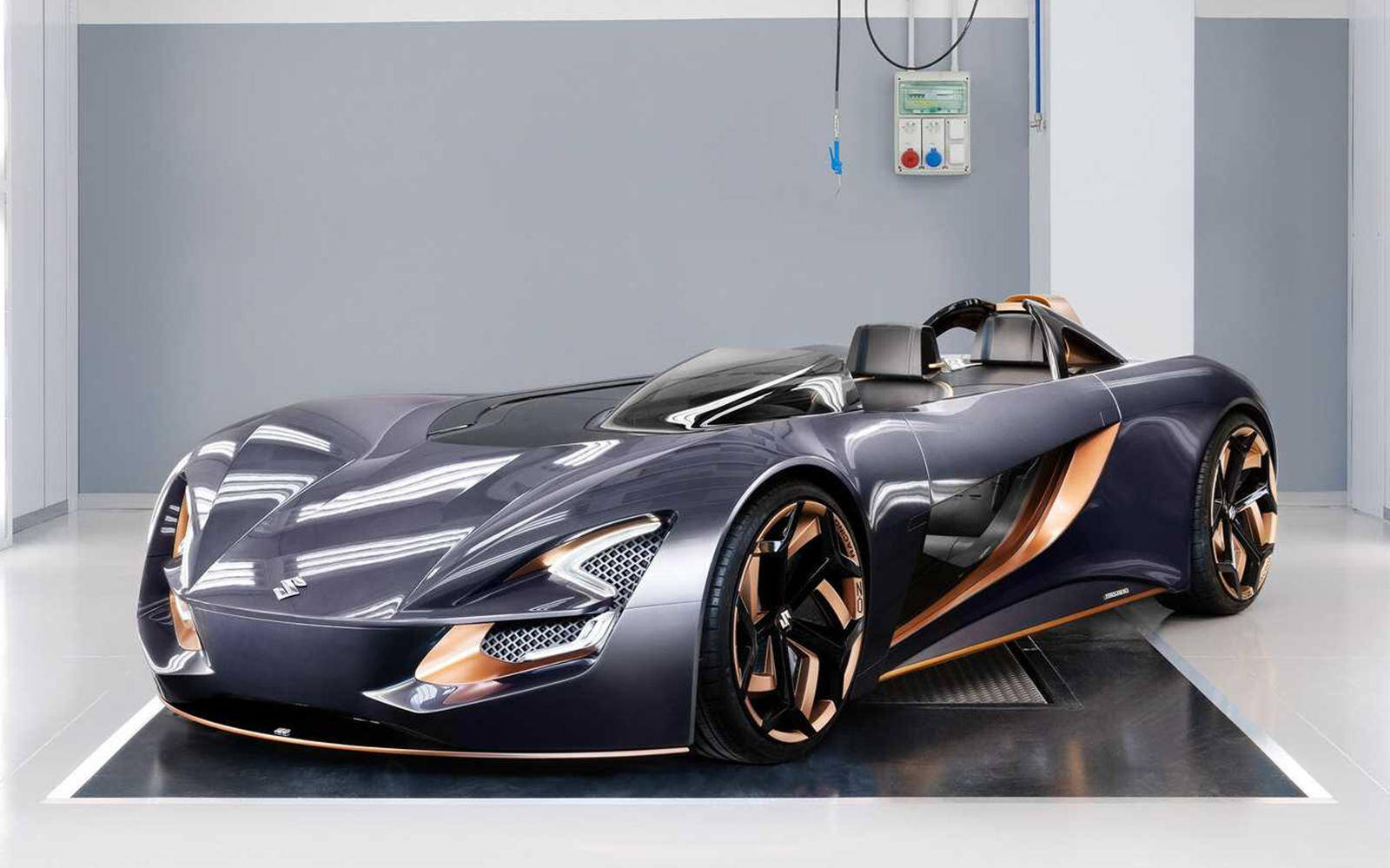 Japanese manufacturer Suzuki stopped selling new automobiles in Canada after the 2014 model year, but overseas the brand continues to evolve and isn't afraid to be bold.  
Want a beautiful example? Have a look at this unique EV roadster concept Suzuki has just unveiled in a partnership with the European Institute of Design (IED) in Milan.
Called Misano (yeah, just like the famous Italian race track), it has no roof in the same fashion as the McLaren Elva. A small windscreen prevents the driver from getting a big headache from all the turbulence.
Standing four metres long, the Misano is barely longer than a Mazda MX-5. Instead of being arranged side by side, the two seats are one in front of the other and slightly off-centre. A two-piece safety bar protects the rear passenger.
Basically, it's a motorcycle in the body of a car. In fact, the steering wheel is replaced by some sort of handlebar.
Other highlights include S-shaped headlights built into large openings with fake grilles, spectacular OZ Racing wheels in a black-copper combination, and special doors featuring a see-through glass insert.
Elsewhere, there's a trunk next to the seats, and the battery likely would reside under the floor. The Misano was imagined as an electric car, as previously mentioned.
Unfortunately, there are no details about the powertrain. That's because Suzuki wanted to present a design study more than anything else. The company may use come elements as inspiration for its future vehicles.
If you're a Suzuki fan living outside of North America, wouldn't you be excited about that?
Share on Facebook