Tesla CyberLandr Orders are Already Through the Roof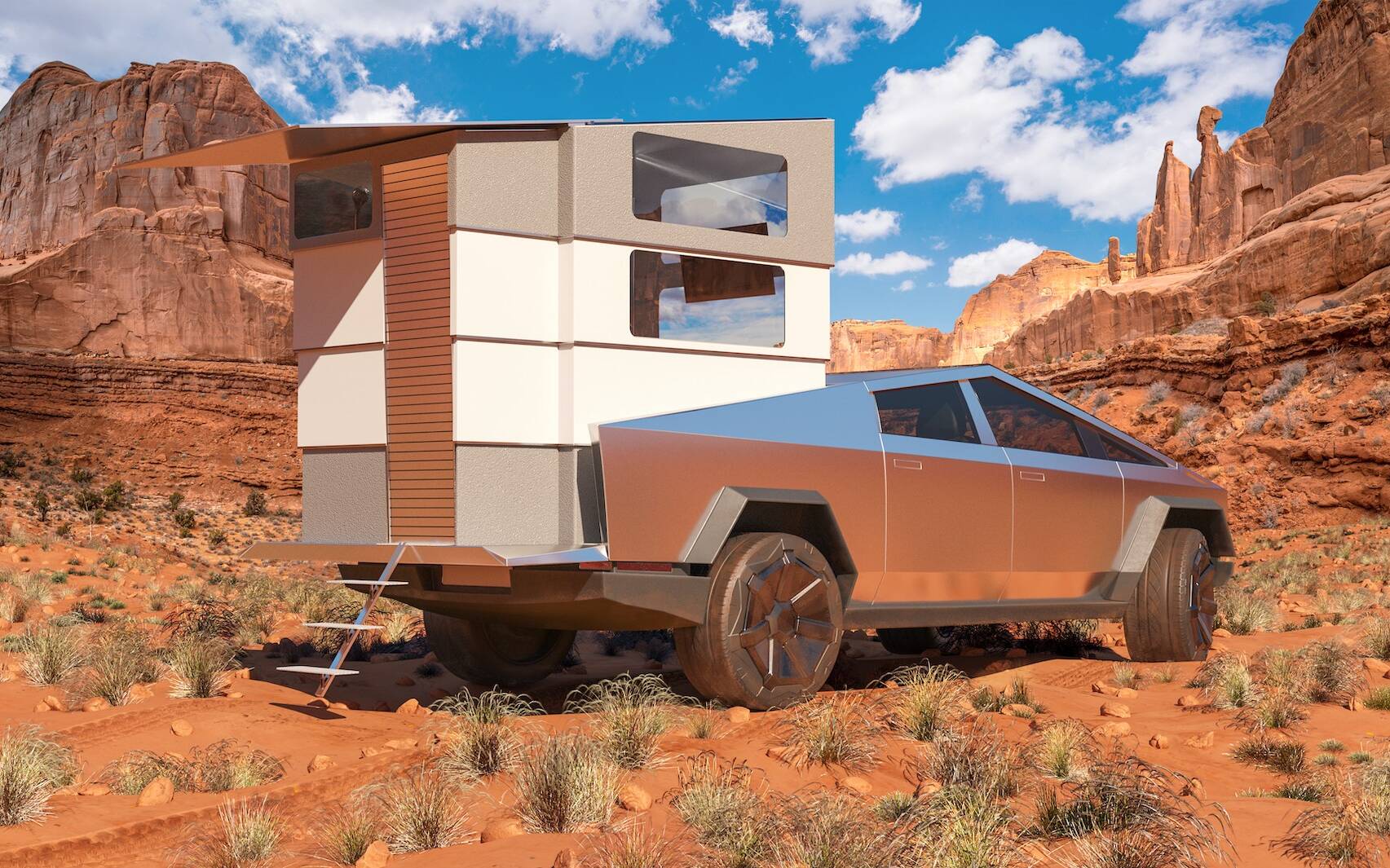 While the first deliveries of the Tesla Cybertruck have been pushed back to 2022, a heck of a lot of people are showing interest in Elon Musk's Blade Runner-inspired electric pickup. Need more proof?
On April 6, a company in Las Vegas called Stream It unveiled an innovative camper/overlander conversion kit. Aptly named CyberLandr, it has generated pre-orders that already represent more than $50 million in future revenue.
The unit costs $49,995 and requires a deposit of $5,000. All these figures are in US dollars, by the way.
CyberLandr transforms a Tesla Cybertruck into an adventure vehicle by providing a bedroom, living room, kitchen, bathroom and office when deployed, while disappearing completely within the bed (or "vault") of the Cybertruck when stowed. The extra weight of 1,200 pounds is said to affect the vehicle's range by an estimated 5 percent.
"We believe the enthusiasm is a direct result of people envisioning how this new adventure vehicle can improve their lives," said Stream It co-founder Bill French. "People are telling us of many new uses for both wilderness and urban adventures. For example, parents at athletic matches, or the ability to boondock and overland to places previously inaccessible to a traditional RV. We estimate CyberLandr will be used 2-3 times more than traditional RVs because it is so easy to take with you."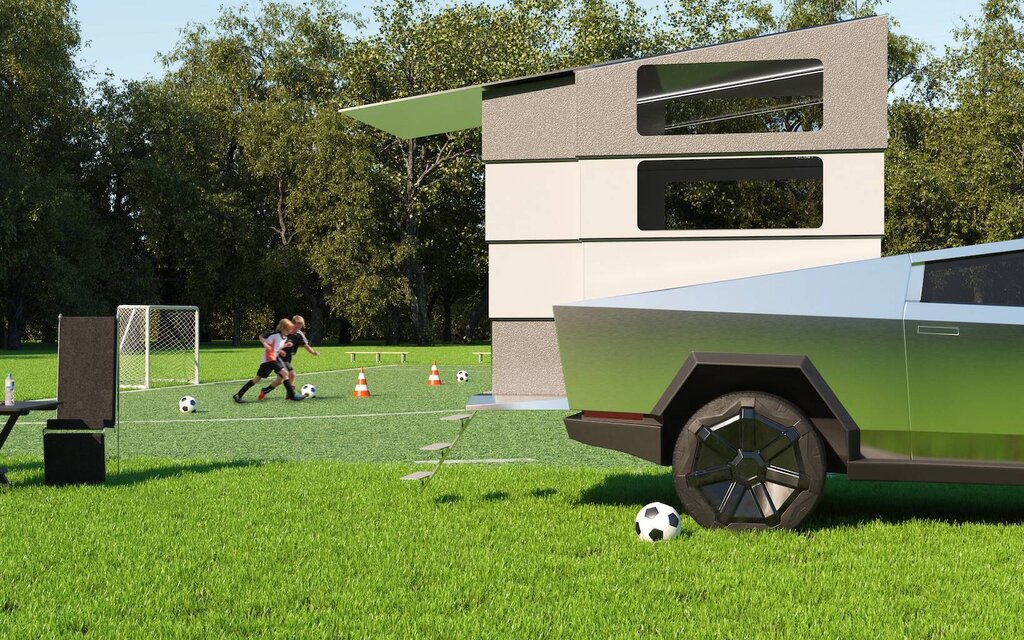 Of course, as the video and pictures show, the CyberLandr is still a concept. Development continues, with the company getting advice from well-known Tesla critic Sandy Munro from Munro & Associates, who you may have seen in a teardown series on the Model Y last year. Stream It wants to ensure high quality while it scales manufacturing to meet demand.  
CEO Lance King conservatively estimates that 10,000 Cybertruck reservation holders will convert their truck into a CyberLandr in 2022 alone.
Share on Facebook