Sporty Volkswagen ID.4 GTX Debuts With AWD, 295 Horsepower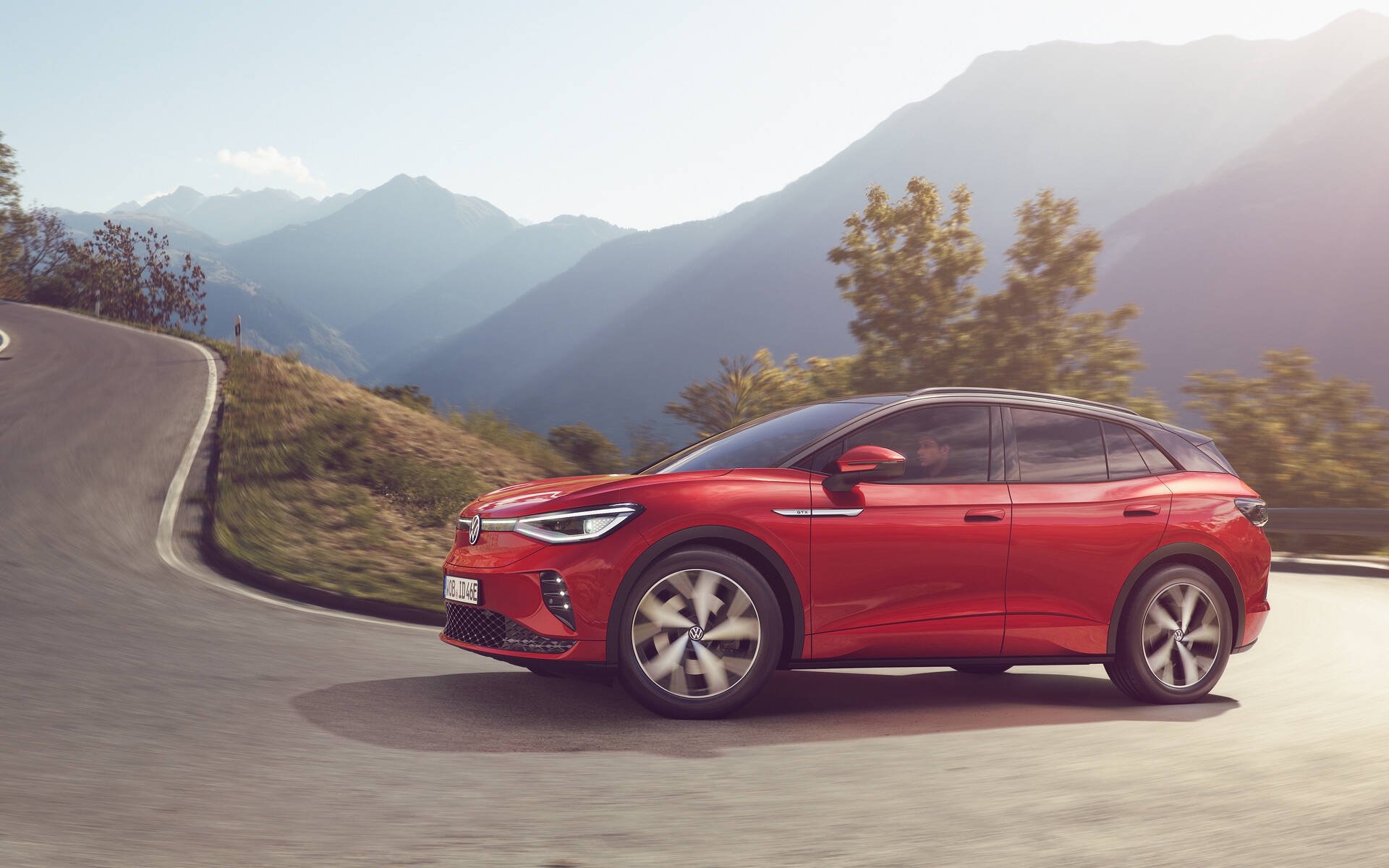 Volkswagen's next-generation electric vehicles will offer a performance variant using the "GTX" moniker. And today the first member of that group was unveiled in a world premiere.
Physically, the new ID.4 GTX is not a big departure from the Volkswagen ID.4 that's about to hit the Canadian market. The lower body sides are finished in the same colour as the rest of the body, while the entire roof (including the pillars and rails) is gloss black.
There are unique wheels (20 or 21 inches), revised LED taillights and a "GTX" badge on the liftgate as well as the metallic trim piece on the front fenders.  
The cockpit gets extra red accents, including on the steering wheel and seats (the latter sadly not appointed in plaid fabric like those in the Golf GTI). The digital instrument cluster is redesigned and more "GTX" badging can be found throughout.
When it comes to performance, the Volkswagen ID.4 GTX adds a second motor resulting in an AWD setup. Output is rated at 295 horsepower, but torque is not specified. That's weird because the non-GTX AWD variant of the ID.4 we've been promised was initially announced with 302 horsepower.
Acceleration from 0-100 km/h is a modest-by-modern-EV-standards 6.2 seconds. Consider that the slowest Tesla Model Y achieves the sprint in five seconds. Weight is not specified, either, but we assume it's heavier than the 2,131 kilograms (4,700 pounds) of the single-motor RWD model.
The battery is the larger of the two that are available with the ID.4, rated at 82 kWh with an actual useable capacity of 77 kWh. Maximum range for Europe is estimated at 480 kilometres according to the WLTP test cycle.
Over there, the Volkswagen ID.4 GTX will go on sale this summer. Volkswagen Canada's public relations director, Thomas Tetzlaff, told us we will not be getting the ID.4 in "GTX" form, but our AWD versions will have the same drivetrain. 
Watch: 2021 Volkswagen ID.4 to land in Canada this summer
Share on Facebook