2022 Infiniti QX55: Does it Drive as Good as it Looks ?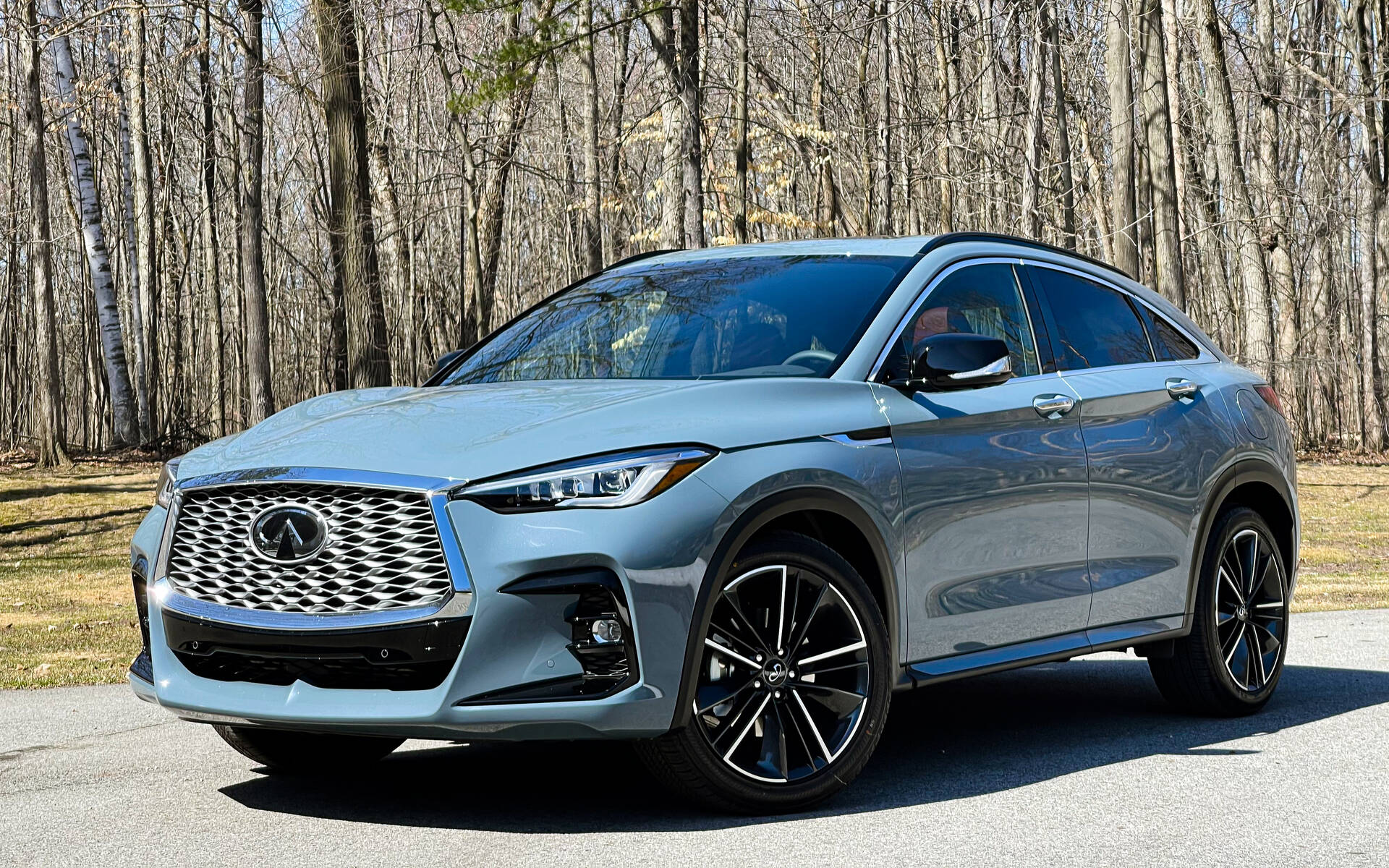 Strong points

Unique looks
Nice interior
Surprisingly roomy for a coupe-like SUV
Sophisticated safety technologies

Weak points

Steering has no feel at all
CVT acts weird at times
Disappointing driving dynamics
Only one engine
Full report
If you take away Jaguar and Alfa Romeo, two luxury brands that are now marginal players in Canada, the Infiniti QX50 is the worst-selling compact luxury SUV on the market.
This is by far the most popular segment on the luxury side, so any slice of the pie is a good thing, right? Well, not quite. The new QX50 has been a commercial failure so far, and the folks at Infiniti seem to blame the COVID-19 pandemic to some extent, but all car companies have been affected by the virus.
Although Infiniti claims that it has reached the sales targets, the automaker still felt the need to add a new variant to the lineup. The 2022 Infiniti QX55 is a sportier, coupe-like SUV based on the QX50. It also gets an upgraded transmission. So, what is it like? Can it possibly help Infiniti climb up the sales charts?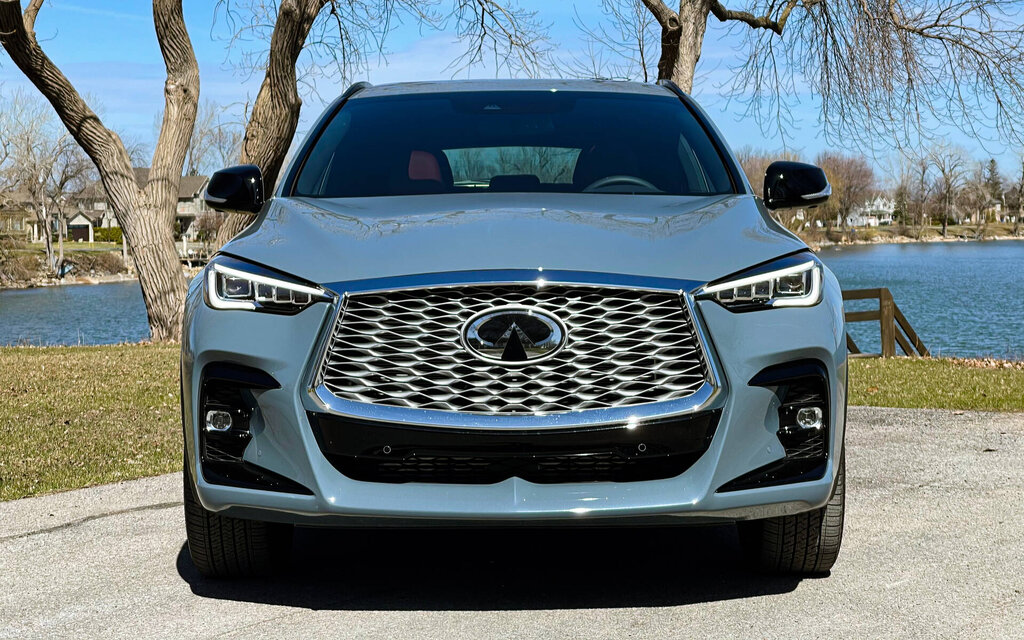 Unique Styling
At first glance, the QX55 impresses with beautiful lines and sophisticated details. It doesn't look like anything else from the competiton.
It's the same thing inside, where designers expertly created a unique environment while meeting every modern expectation. The available red leather interior is particularly stunning, if you can afford it.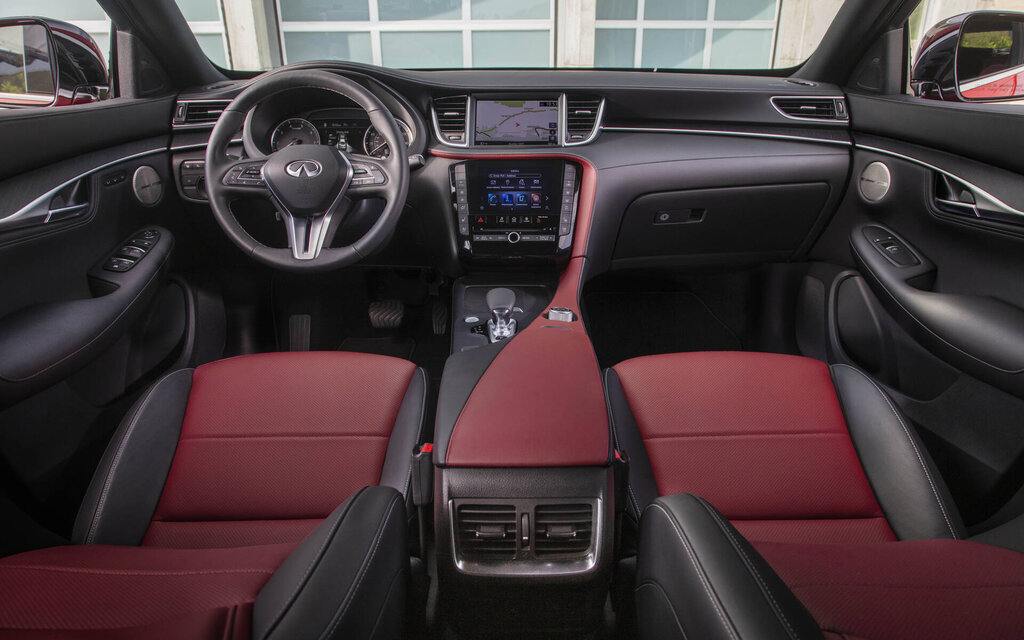 The centre stack is dominated by two large displays powered by a proper infotainment system, complete with Apple Car Play and Android Auto. However, the upper display needs better resolution, while the navigation maps lack bright colours.
By coupe-like SUV standards, this one is surprisingly roomy. Typically, the sloping roofline compromises rear-seat headroom, but that's not the case with the QX55, which comfortably accommodates four adults and even has room for their luggage. On the other hand, trunk capacity is rated at 761 litres versus 895 litres in the QX50.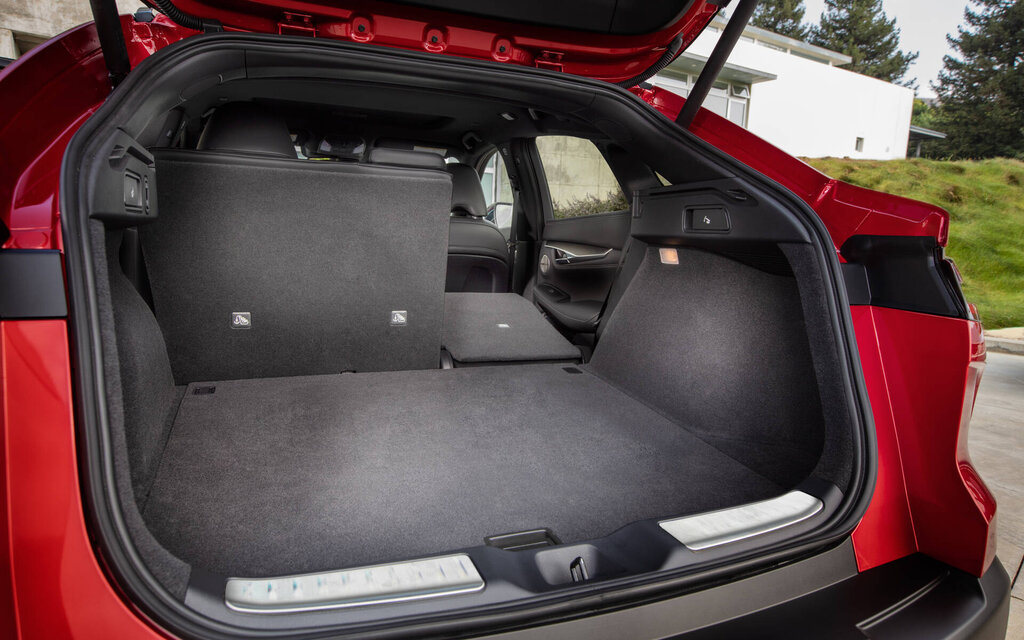 Too Soft For Its Own Good
Under the hood of the 2022 Infiniti QX55, you'll find a turbocharged 2.0-litre four-cylinder engine that delivers 268 horsepower and 289 pound-feet of torque. It features the industry's first production variable-compression technology maximizing performance or fuel economy depending on the situation. Power is sent to all four wheels via a continuously variable transmission that reportedly benefits from enhancements over the QX50. Average fuel consumption is rated at 9.5 L/100 km.
Now, let me say this: at full throttle, the QX55 delivers nice acceleration. However, the inconsistent CVT spoils the fun. At times it behaves superbly; at others it seems to hesitate or even simulates gear shifts when it shouldn't.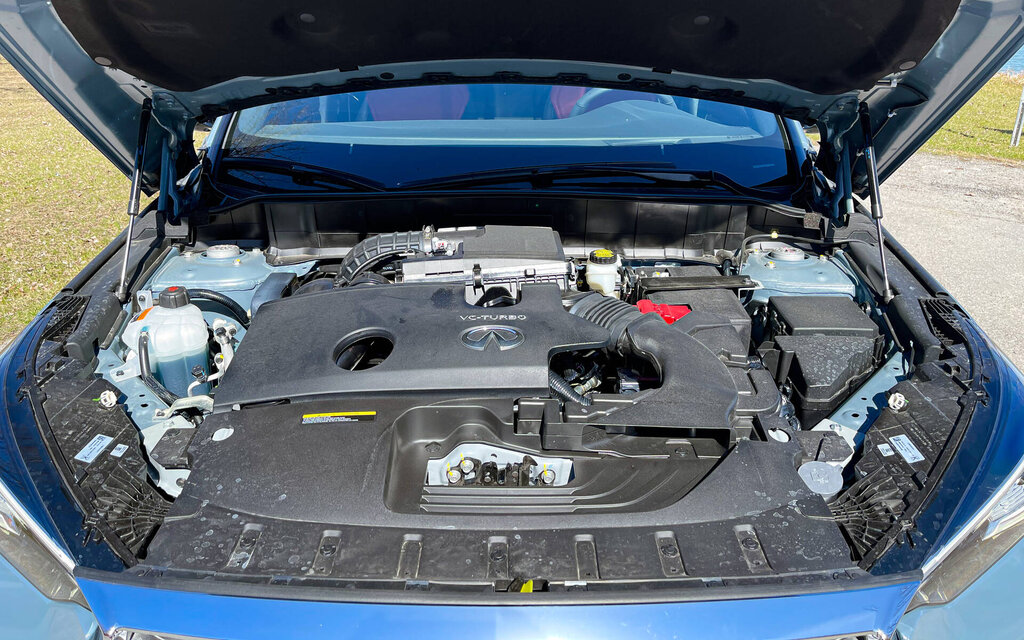 The chassis appears to be rigid enough, but it's hard to tell since the steering system has no feel at all, leaving drivers completely disconnected from the road. The QX55 is nowhere near the level of a BMW X3 in terms of handling and driving dynamics. Think I'm exaggerating? If you spend enough time behind the wheel of an X3 or pretty much any other German SUV, you'll understand what I'm talking about.  
That being said, the Infiniti QX55 will satisfy a lot of drivers, specifically those who seek a compliant ride and reduced steering fatigue on long trips. With comfortable seats on top of that, it's a pleasant place to be, for sure.
Let's not forget the wide array of advanced safety technologies included in this vehicle, some of which rank among the best in the business. Even though you're not supposed to take your hands off the steering wheel, the QX55 can negotiate fairly sharp curves without any driver intervention.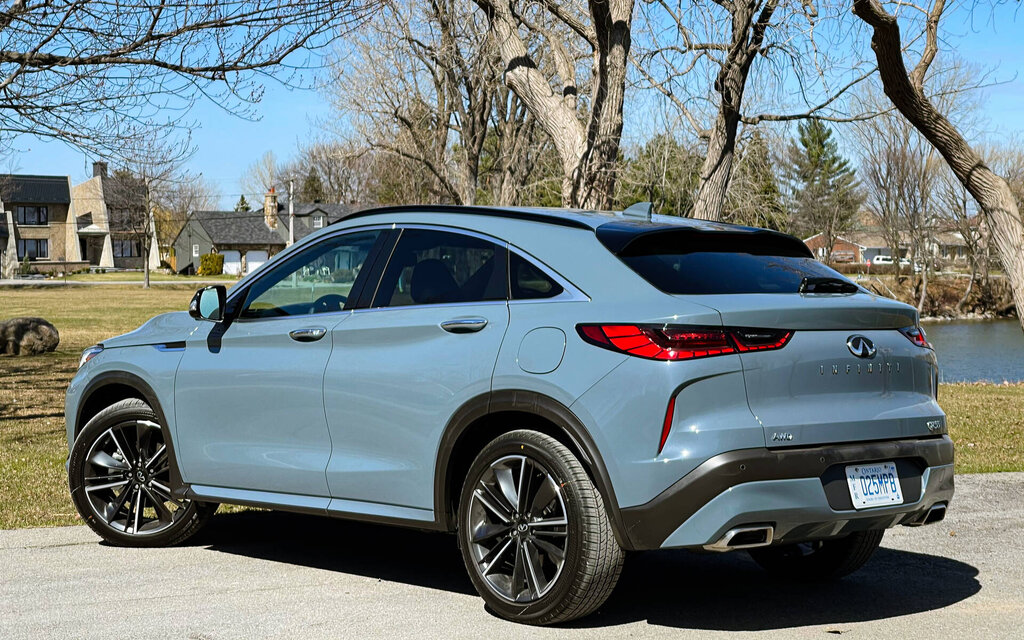 Mixed Feelings 
Ultimately, the new 2022 Infiniti QX55 is a spacious and highly comfortable coupe-like SUV that underwhelms with sub-par handling and responsiveness. So, what exactly are you looking for in a luxury vehicle?
It's a shame that performance doesn't match the looks. Hopefully the company will strike back with a sportier model in the future.  
Available in three trim levels including Luxe, Essential ProAssist and Sensory, the QX55 starts at $51,995 plus destination and handling.
Share on Facebook