2021 Volkswagen ID.4 Pricing Detailed for Canada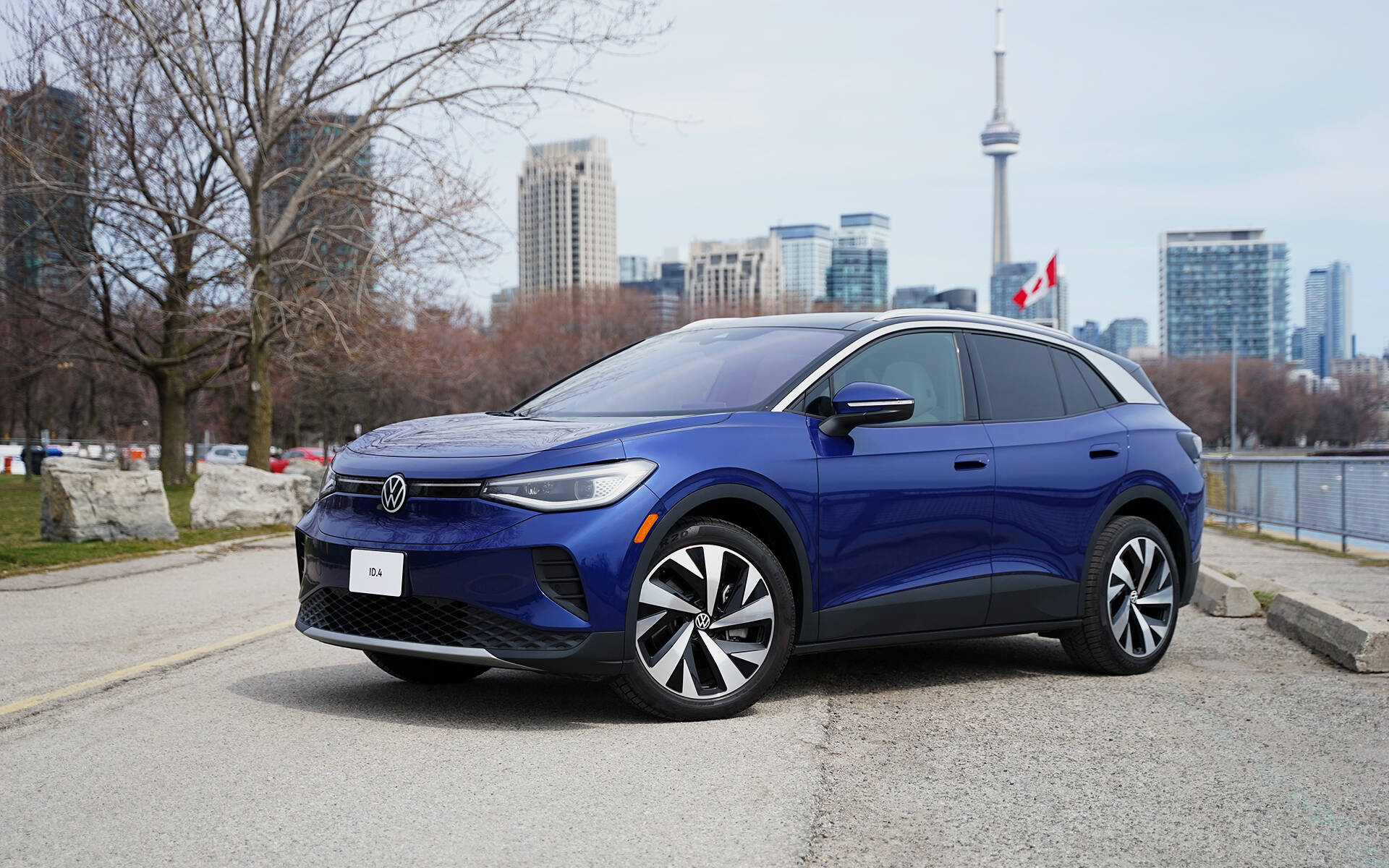 Volkswagen today announced Canadian pricing for the all-new ID.4 electric crossover, which will hit the market this summer.
The base Pro model with rear-wheel drive will start at $44,995, meaning customers will be entitled to the $5,000 EV incentive from the federal government, plus additional rebates ranging from $3,000 to $8,000 in select provinces.
Volkswagen also confirmed that the ID.4 will first be sold in Quebec and British Columbia only, which are the two provinces with the biggest EV rebates and the most EV adopters. The plan is to add Ontario at a later date.
On top of that, not all Volkswagen dealers will be allowed to sell the ID.4, as The Car Guide has learned.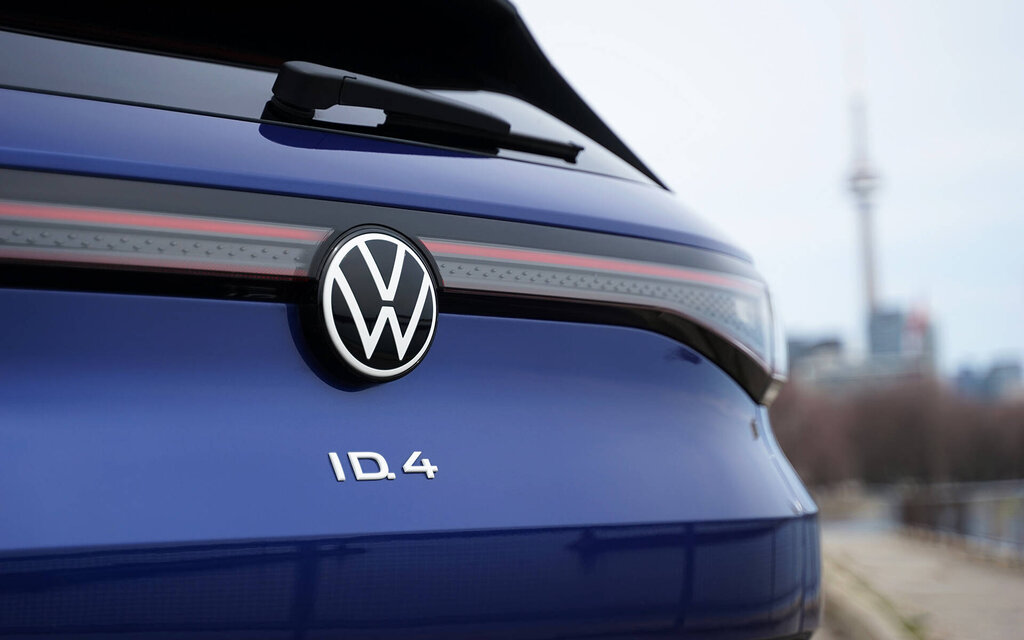 Two Variants
Based on the automaker's MEB platform, the 2021 Volkswagen ID.4 boasts a low centre of gravity and promises dynamic handling. Single-motor RWD models deliver 201 horsepower and 229 pound-feet of torque.
As for range, the 82-kWh battery makes it possible to drive 400 kilometres on a full charge, which is in the same ballpark as the Chevrolet Bolt EUV, Ford Mustang Mach-E and Kia Soul EV. 
Volkswagen will also offer dual-motor, all-wheel drive variants of the ID.4 simply called Pro AWD and priced from $49,995. They will come standard with a tow hitch and provide around 300 horsepower. An official debut will take place later this year, the company told us.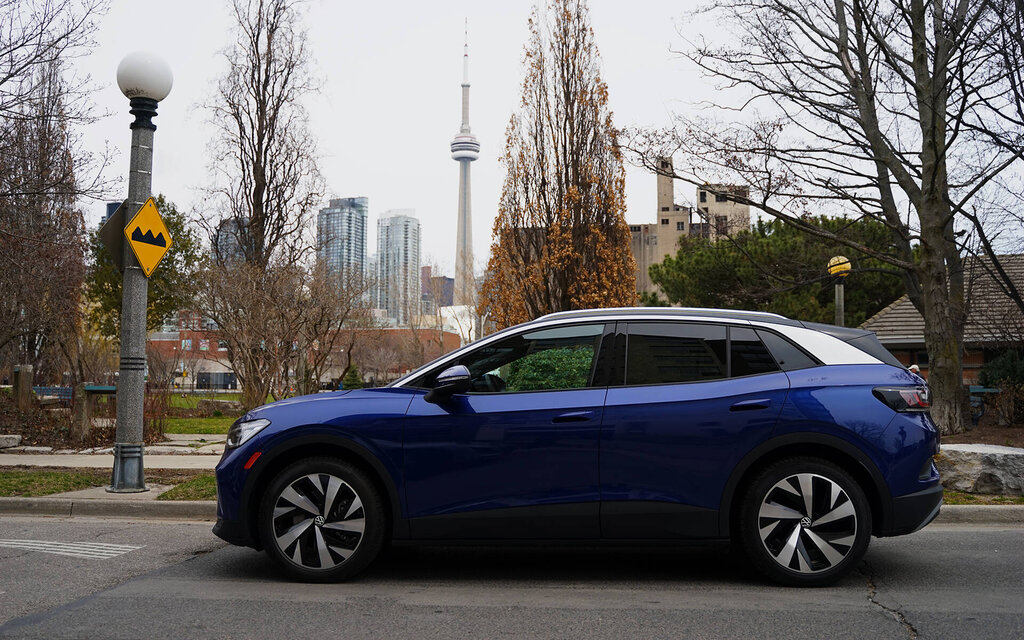 How Big is the ID.4?
The Volkswagen ID.4 is a compact SUV that's 11 centimetres shorter, 4.8 centimetres lower and one centimetre wider than the Tiguan. Trunk capacity behind the rear seats is rated at 858 litres.
Drivers will discover a fully digital instrument panel, 10-inch centre display and standard "Hello ID." voice assistant. The Statement package ($8,000) adds a 12-inch centre display, illuminated VW logo on the front, panoramic sunroof and 20-inch wheels.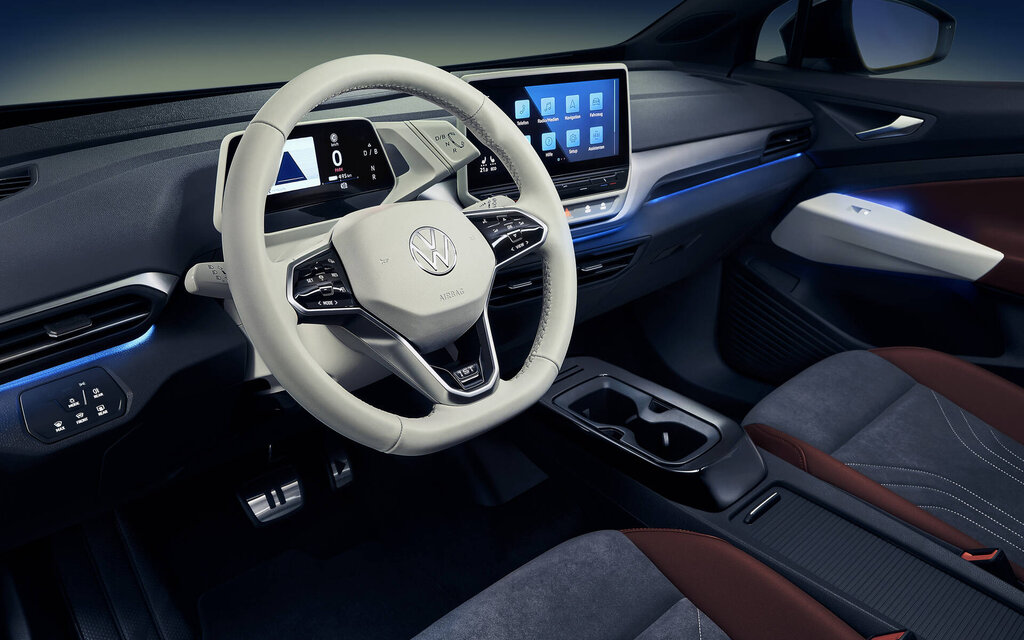 Fast Charging in 38 minutes
Using a 125-kW fast charger, the ID.4 will go from 5-80 percent battery capacity in 38 minutes. If you charge at home using a level 2 (240V) power source, prepare to wait about 7.5 hours for a full charge.
Good news for Canadians: the vehicle comes standard with a heat pump that improves thermal management of the battery and thus preserves range, even in cold temperatures. A heated steering wheel, heated windshield and heated front seats will also be found on every ID.4.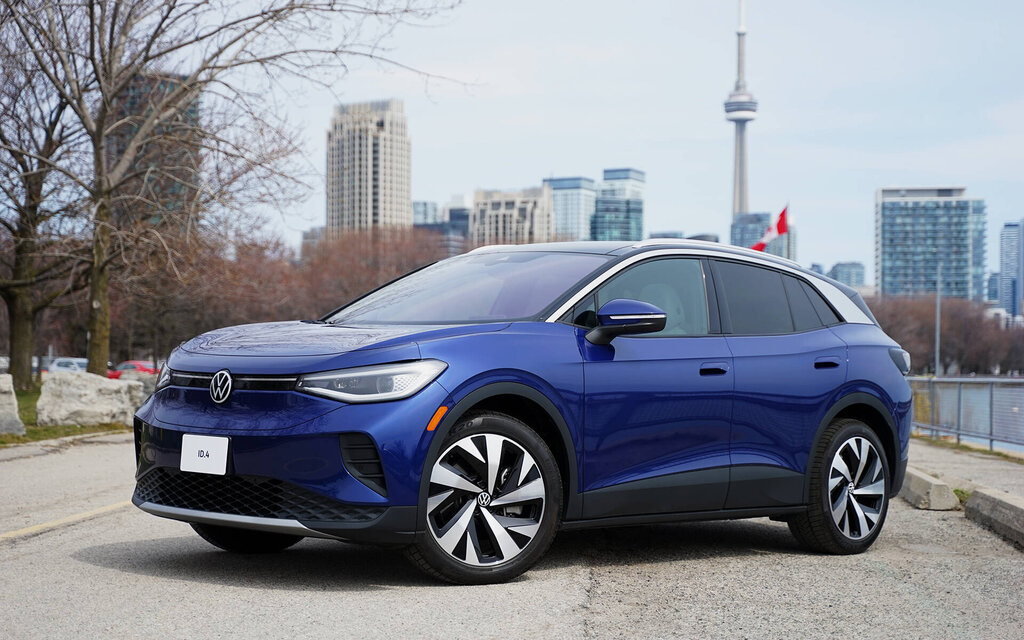 From Zwickau to Tennessee
Volkswagen will initially build the ID.4 in Zwickau, Germany, with production expected to be carbon neutral.
However, starting in 2022, the Chattanooga assembly plant in Tennessee will build the ID.4 for the North American market in order to meet demand which is projected to be fairly strong.
Share on Facebook