Nissan Rogue Set to Gain Small Turbo Engine
The completely redesigned 2021 Nissan Rogue, which hit the market last fall with only a 2.5-litre four-cylinder, is about to add a second engine to its lineup, namely a turbocharged 1.5-litre three-cylinder mated to the same continuously variable transmission.
The move is not official yet, but we can see it on the EPA website, and Nissan has told Car and Driver that it's part of a "small pilot program" to evaluate its potential.
U.S. fuel economy ratings indicate that the 1.5-litre turbo is more efficient than the naturally aspirated 2.5-litre mill by 2-4 mpg. In Canada, that would mean several tenths of a litre or maybe a full litre per 100 kilometres.
Unfortunately, power and torque are not disclosed.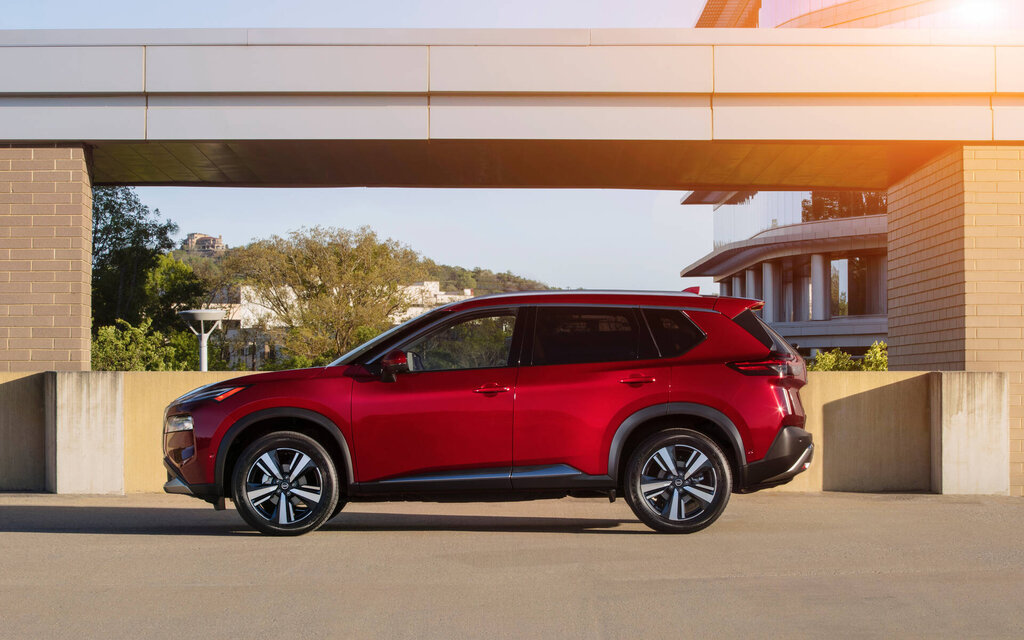 The Car Guide contacted Nissan Canada to hopefully get more details, but we've been given a pretty short statement: "Nissan regularly assesses potential future technologies on existing models. We are working on a pilot program with a potential new powertrain using the 2021 Nissan Rogue. We have nothing more to announce at the moment."
One of the Rogue's direct competitors, the Ford Escape, comes standard with a turbocharged 1.5-litre three-cylinder engine of its own. However, despite similar output (181 hp), performance is disappointing, the engine is loud, and fuel consumption with AWD is slightly worse than the Rogue's (8.4 L/100 km vs. 8.3). It's no surprise that the Rogue is now a much better seller than the Escape, whose numbers are significantly down.
Is Nissan making a good move by adding a small-displacement turbo engine? Will other Nissan products offer it as well? Time will tell.
Watch: All-new 2021 Nissan Rogue is unveiled
Share on Facebook