2022 Hyundai Kona Gets New CVT, More Powerful Turbo Engine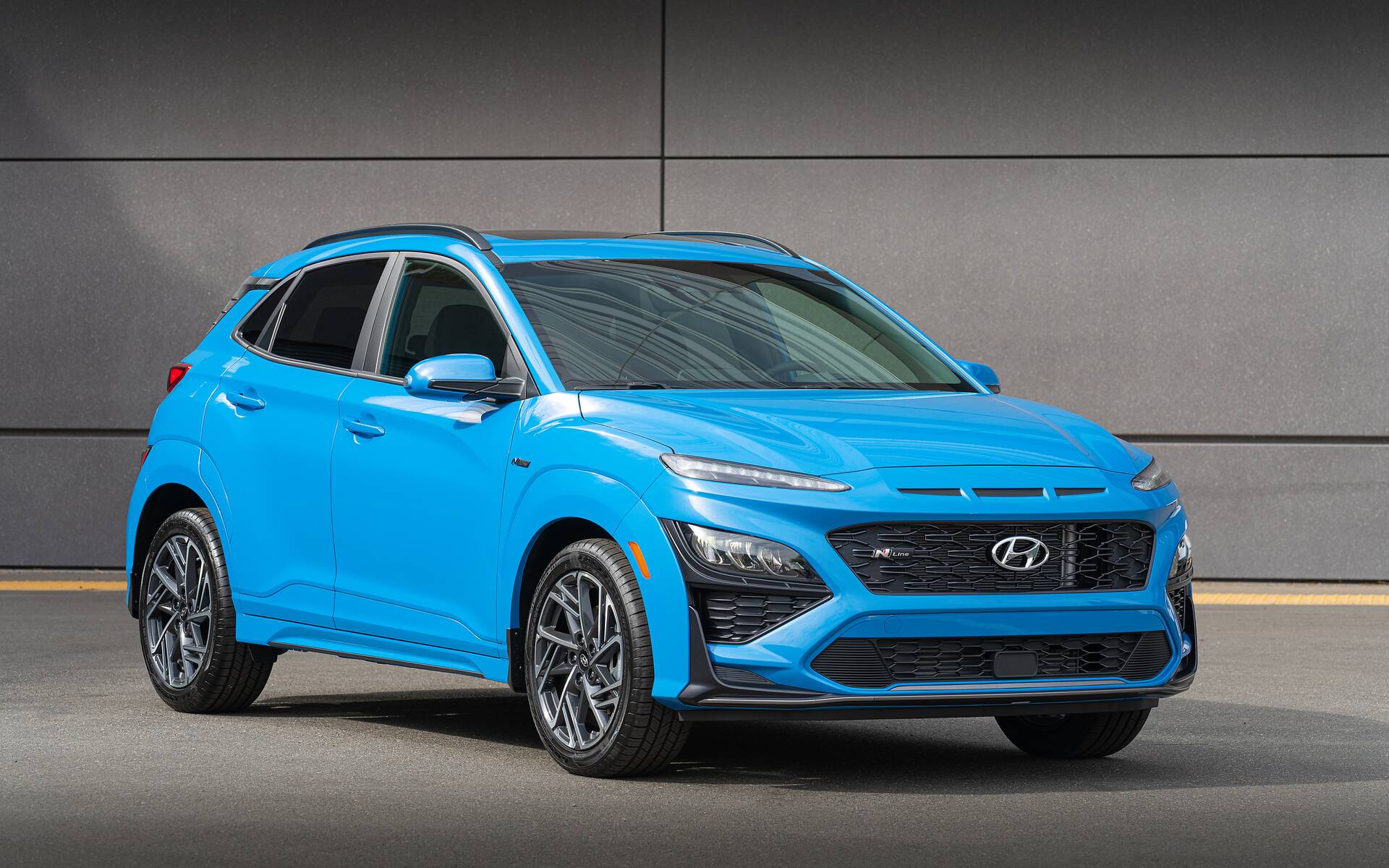 Originally introduced in 2018, the Hyundai Kona is on a serious roll. It even finished among the three best-selling SUVs in Canada last year, behind the Toyota RAV4 and Honda CR-V. Think about that.
Many new competitors have hit the market recently and others will be redesigned soon, so the Kona can't afford to stand still. As a matter of fact, a number of cosmetic, mechanical and technological upgrades are in store for the 2022 model year.
We've covered them at length following the virtual reveal of the new Kona and Kona Electric last fall. Just click on the links to learn more.
Now, Hyundai is giving us more details about the models that will go on sale in North America starting this spring. While the naturally aspirated 2.0-litre four-cylinder engine returns with the same 147 horsepower and 132 pound-feet of torque, the six-speed automatic transmission it's mated to will be replaced by a new Smartstream Intelligent Variable Transmission for maximum efficiency. Official fuel economy ratings will be announced at a later date.
For performance enthusiasts, the big news is the available turbocharged 1.6-litre engine on higher trim levels including the new Kona N Line. Output is up from 175 to 195 horsepower, and while peak torque remains unchanged at 195 pound-feet, the seven-speed EcoShift dual-clutch transmission has been retuned for better acceleration, Hyundai claims.
When it comes to the 2022 Kona Electric, look for the same 150-kW (201-hp) electric motor and 64-kWh battery providing a range of 415 kilometres. If you want more, you'll likely have to wait for the next generation.
By the way, the battery can regain 80 percent of its full capacity in 47 minutes using a level-3 fast-charging station. With a level-2 power source at home (240V), the full process takes about nine hours and 15 minutes. In Winter Mode, the battery warmer can minimize battery-power losses due to low winter temperatures.
And then of course there's the upcoming, ultra-sporty Kona N for drivers who'd like to take their little crossover out on the track—or just enjoy maximum fun on the road. It will be powered by the same turbocharged 2.0-litre engine and eight-speed wet dual-clutch transmission as the Veloster N. The exact output remains to be determined, but the coupe we already know generates 275 horsepower.
Furthermore, Hyundai promises Launch Control for lightning-quick acceleration and an "emotional sound experience" courtesy of a unique exhaust system.
The new Mazda CX-30 Turbo should definitely watch its back. Keep following The Car Guide until the official debut, which will take place later in 2021.
Share on Facebook