2022 Porsche 911 GT3 Debuts With Faster Nürburgring Lap Times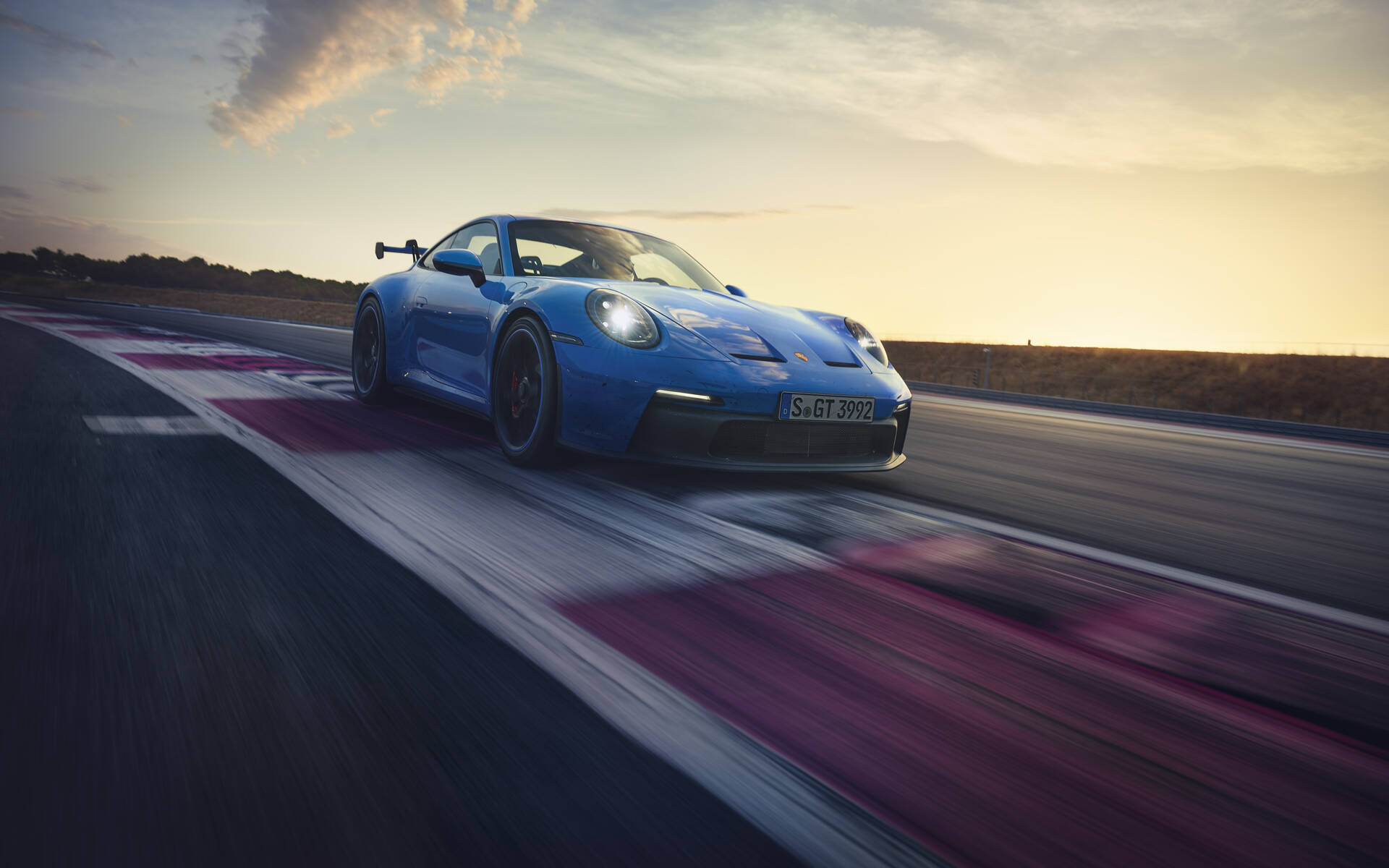 6:58:927 minutes—that's how long it took test driver Lars Kern to complete a lap of the legendary Nürburgring-Nordschleife with the redesigned and re-engineered 2022 Porsche 911 GT3.
For the record, the new model is faster than the previous one by a whopping 17 seconds.
It is yet another variant of the 992 generation of the acclaimed 911, but the first one from the GT range. In line with its predecessors, a naturally aspirated engine powers the car, and Porsche engineers once again made an obsession of fine-tuning every aspect with extreme attention to detail.
Trusty Old Powerplant
Everybody knows that the days of naturally aspirated engines are numbered due to increasingly tough fuel economy and emissions standards. While other 911 Carrera models have adopted turbochargers, the fifth-gen 911 GT3 continues to stick with a naturally aspirated 4.0-litre flat-six engine. Output and torque have been boosted to 503 horsepower and 347 pound-feet, respectively, while the redline is set at 9,000 rpm.
This exceptional powerplant can be ordered with a seven-speed dual-clutch PDK that's now 18 kilograms lighter and controlled either by paddle shifters on the steering wheel or a newly designed gear shifter that looks a lot like a conventional stick.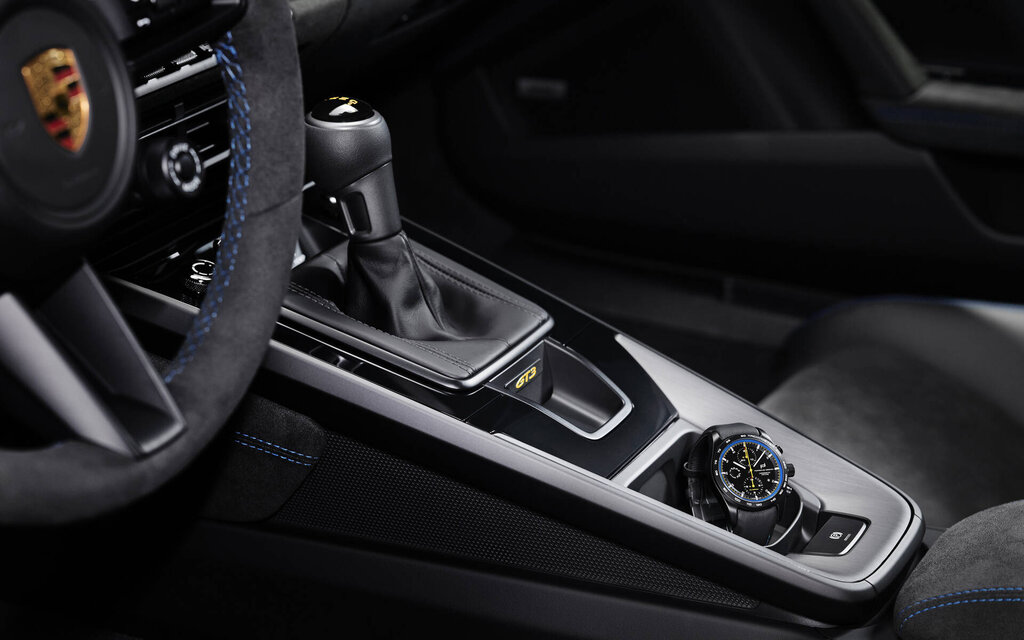 Purists will love the fact that a six-speed manual gearbox is still available, too. It's the preferred choice of around 40 percent of 911 GT3 customers globally—make that 70 percent in North America.
While the PDK-equipped model sprints from 0-100 km/h in 3.4 seconds and reaches a top speed of 318 km/h, the manual variant can get to 320 km/h, which is even faster than the current GT3 RS.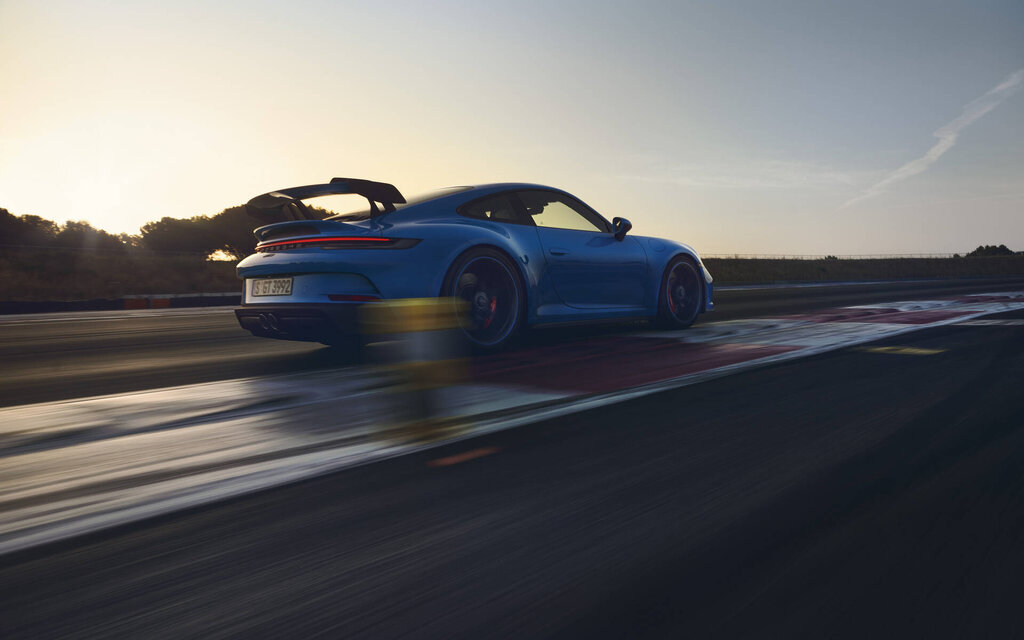 New Front Suspension
Chief among the various chassis upgrades is a new double-wishbone front suspension design derived from the Le Mans-winning 911 RSR race car—a first for a production 911. We suspect it will later find its way into the next GT3 RS and GT2 RS.
According to Andreas Preuninger, head of GT3 development at Porsche, this suspension allows even sharper control of the front wheels when entering corners while improving comfort on public roads. By the way, the shocks adjust to road and track conditions in less than 10 milliseconds.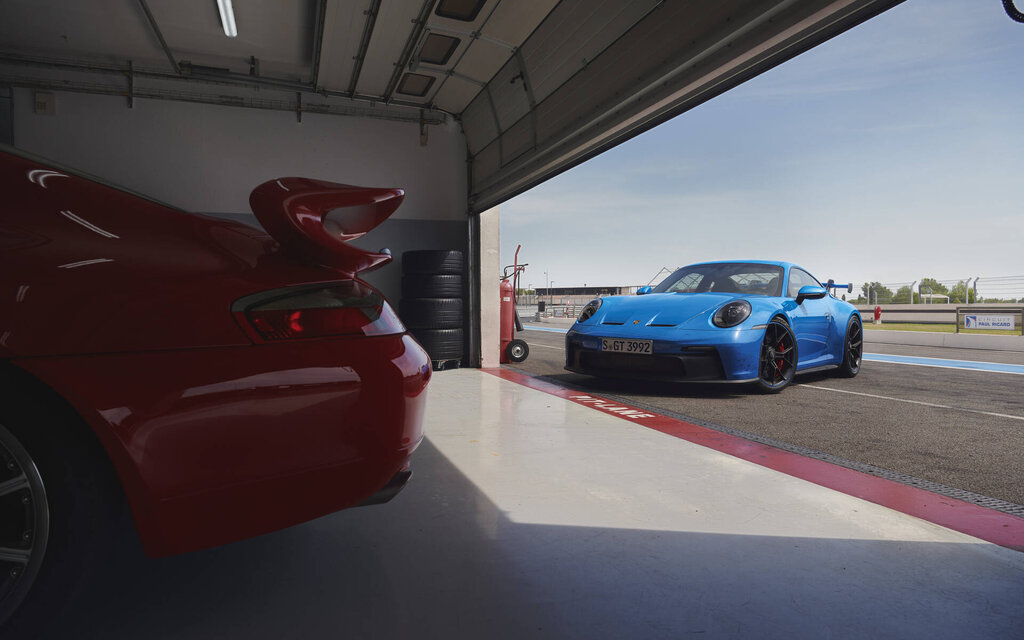 Standard Four-wheel Steering
While the rear suspension retains a multi-link setup, the lower control arms now feature uniball-type articulation with metallic bushings instead of the hard rubber pieces found on the current GT3 RS.
The 2022 Porsche 911 GT3 also comes standard with four-wheel active steering meaning that the rear wheels can turn up to two degrees in the opposite direction of the front wheels to maximize low-speed manoeuverability, or in the same direction to enhance high-speed stability.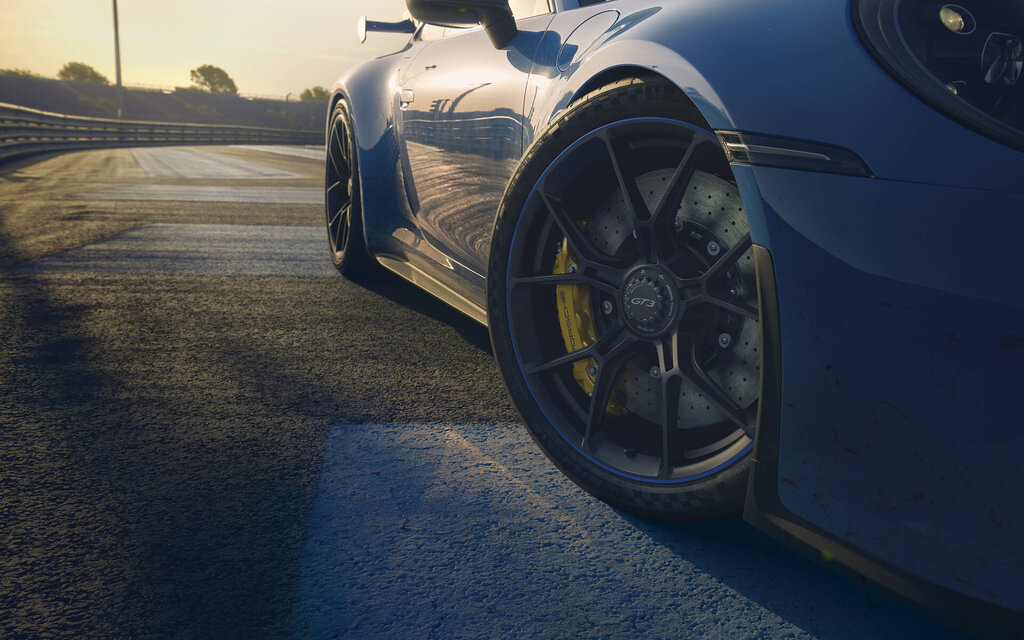 Track-ready
In order to reduce unsprung weight, the 911 GT3 is fitted with centrelock wheels and 17-percent lighter front discs (although the latter have grown from 380 mm to 408 mm in diameter). Track-oriented Michelin Sport Cup 2R tires—like the ones on the sub-seven minutes Nürburgring car—are optionally available. Half the tread is similar to that of a slick tire used in racing.
For customers who want to push their new 911 GT3 on a track, Porsche offers a Clubsport Package that includes an FIA-approved roll cage, six-point driver's harness, fire extinguisher and battery-disconnecting switch.
Advanced Aerodynamics
The 2022 Porsche 911 GT3 is blessed with advanced aerodynamics once again derived from the 911 RSR race car. The front lip and spoilers feature four-position adjustments. The rear wing can also be adjusted in four positions using an Allen key.
That means you can configure the car for maximum downforce on a track or the least amount of wind resistance on the road. When compared to the previous model, downforce is increased by 50 percent straight out of the factory.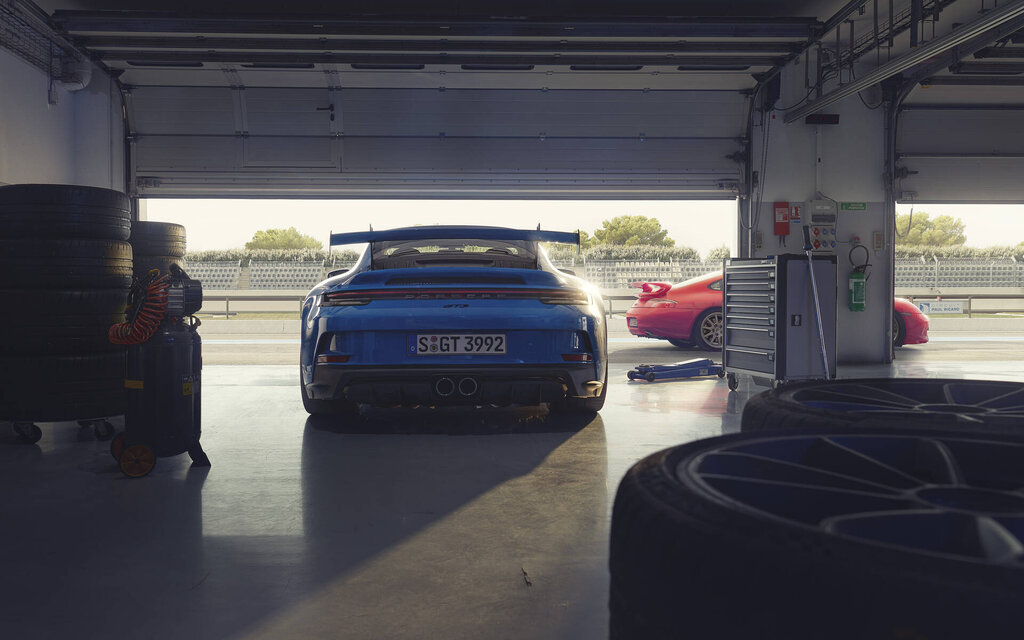 The Touring Package is back for drivers who don't want the rear wing for a lower-profile appearance.
Overall, the new 2022 Porsche 911 GT3 (starting at $180,300 in Canada) is one heck of a sports car/war machine. This bodes well for the future GT3 RS, which will build on these improvements and take performance to even greater heights.
Share on Facebook